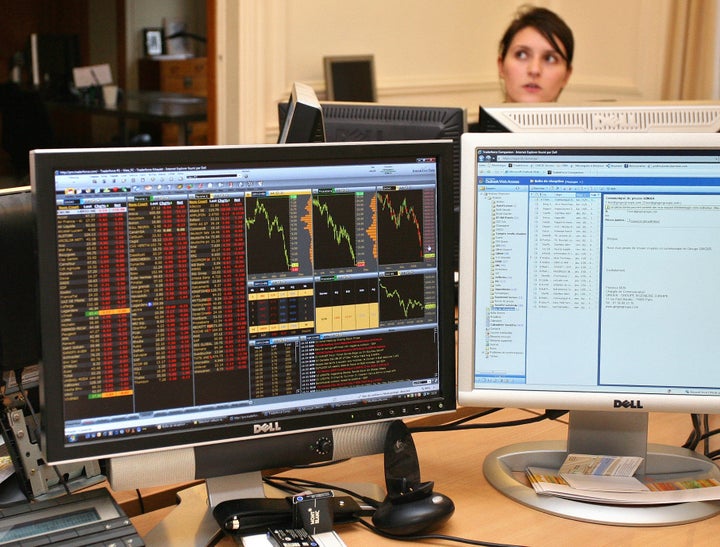 The financial crisis caused a great deal of damage to the capacity of entrepreneurs to access traditional sources of funding, such as bank credit, credit card debt and home equity loans. And "friends and family," another common source of startup capital, are as financially stressed as the founders themselves.
To help fill the gap in funding, online platforms have emerged in recent years to connect entrepreneurs with investors. These Internet-age "yentas" extend entrepreneurs' reach and enable them to access resources well beyond their geography. As a result, startups in more rural communities or in places with a dearth of venture investors will benefit from the geographic neutrality of the Internet.
Indeed, they also benefit investors. A recent piece by Michael Arrington on TechCrunch, "Venture Capitalists May Hate AngelList, But They're Still Using It," asserts that despite some public backlash, well-known venture firms are requesting introductions to companies via AngelList. In the article, Josh Stein, Managing Director at Draper Fisher Jurvetson, praises AngelList's efficiency, saying, "I'm presented with a clear, crisp 'elevator pitch' in the introductory email and further have access to a detailed summary with a single click."
But while these online investment matchmaking tools enhance traditional venture investing -- they won't replace it. Before explaining why, here's a rundown of some popular online "yentas" available to the startup world:
• IdeaCrossing, my own venture development organization's online community, features a proprietary matching algorithm that automatically connects entrepreneurs and investors based on their profiles. Matches are communicated to the parties in real-time and investors can privately view their matches and reach out to entrepreneurs with whom they want to engage.
• AngelList lets entrepreneurs upload their business summary, search for angels registered on the site, and push their plans out to them. In addition to receiving pitches from entrepreneurs, investors can browse entrepreneurs on the site and get matched to startups based on location.
• CapLinked doesn't seem to have made investment connections its primary offering, although that functionality is there through some partnerships. The bigger focus seems to be helping entrepreneurs communicate with their existing investors by combining the social community aspects of a site like LinkedIn with the customer-management offerings of Salesforce.
The next few sites all use crowd-funding as the basis for their offering. Crowd-funding allows entrepreneurs to post a business idea or project, share it through social networking sites, and have investors pledge money. On some sites, investors receive nothing in return, investing because they want to help out a friend, family member, or cause. On other sites, investors pledge money in exchange for some pre-determined equity stake, a return or free products. Most sites have some sort of success fee to help sustain them.
• On ProFounder, entrepreneurs create their pitches and draft investment terms before they start sharing their investment opportunity online. Entrepreneurs have 30 days to reach their investment goals.
• Peerbackers considers all pledges goodwill donations and allows pledges as small as $5. Entrepreneurs have to reach 80% of their funding goal before they get the money.
• Kickstarter doesn't fund businesses, just creative arts projects. Every project has a funding goal, which can be any dollar amount, and must be raised in full before the set time limit.
A recent article in VentureBeat talked about whether or not the SEC will let this kind of community funding to continue, saying that, while crowd-funding "could be a cheap source of cash, competing with angel investors who specialize in giving seed rounds to start-ups... the trick will be in protecting the public from scammers who have no intention of following through on promises."
But even with the growing popularity of online investment matchmaking, I still believe that most significant angel investing will remain offline. Why?
First, entrepreneurs tend to have the most success accessing angel investors through personal connections or referrals. And for many angels, an in-person meeting with an entrepreneur is critical, as it allows them to fully assess the team they're betting on.
Second, the investment is only the start of a relationship, not the finish. After all, angels are often investing in startups at a point when the risks are large and the changes are frequent and micro-managing a portfolio company is much easier when an entrepreneur is near-by.
In the crop of emerging social networks connecting startups to angels and venture capitalists, I think we're all eager to find out who will peel away from the pack to become the Match.com or the eHarmony of investing. I hope that the sites that win big emerge as clear, trusted leaders in this space by having robust functionality and the largest, most diverse user base of both investors and entrepreneurs.
Popular in the Community