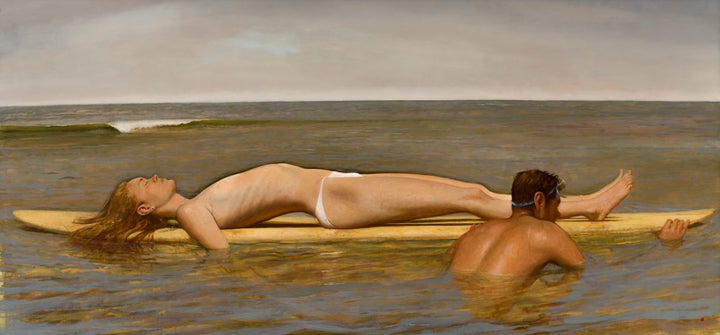 Art Miami, one of America's foremost contemporary and modern art fairs, now in its 28th consecutive season, opens December 5 in a remarkable new autonomous location, next to the Pérez Art Museum with an impressive waterfront view on the former site of the Miami Herald. This innovative bayside spot also will be the adjacent home for sister fair CONTEXT Art Miami. With this unique position, nestled between the Venetian Causeway and MacArthur Causeway and just east of Biscayne Blvd, these two famed fairs will offer to distinguished collectors and art world professionals an unparalleled level of recognizable superiority, unprecedented convenience and independence. The new setting with its commanding tropical views along the water's edge is a bit reminiscent of Otis Redding's Grammy award-winning song, with the opening lyrics "I'm sittin' on the dock of the Bay, watchin' the tide roll away... Watching the ships roll in…" included sound overlays of seagulls and waves, could be an appropriate and classic thematic performance piece for this dramatic setting. The only difference is, that instead of watching ships, visitors will be inspecting a new wave of emerging talents coupled with eminent blue-chip artists, many of whom are legendary players in the history of modern and contemporary art.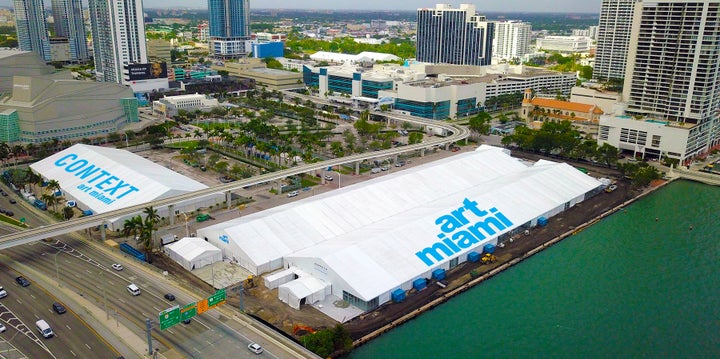 According to Nick Korniloff, Director of Art Miami, the fair made a major financial investment in its organization and staff by moving to the new site, bringing it to the arts district of downtown Miami and close to Pérez Art Museum and other arts institutions, such as the Adrienne Arsht Performing Arts Center, as well the economic and insurance district, and on the way from the airport to the beaches.
As one of the top ranked international art fairs, attracting more than 85,000 art world guests annually, it's not surprising to discover investment quality paintings, photography, prints, drawings, sculpture and video art, including works from the 20th and 21st centuries. This year's line-up features acclaimed international galleries showcasing important modern masters and blue chip contemporary artists.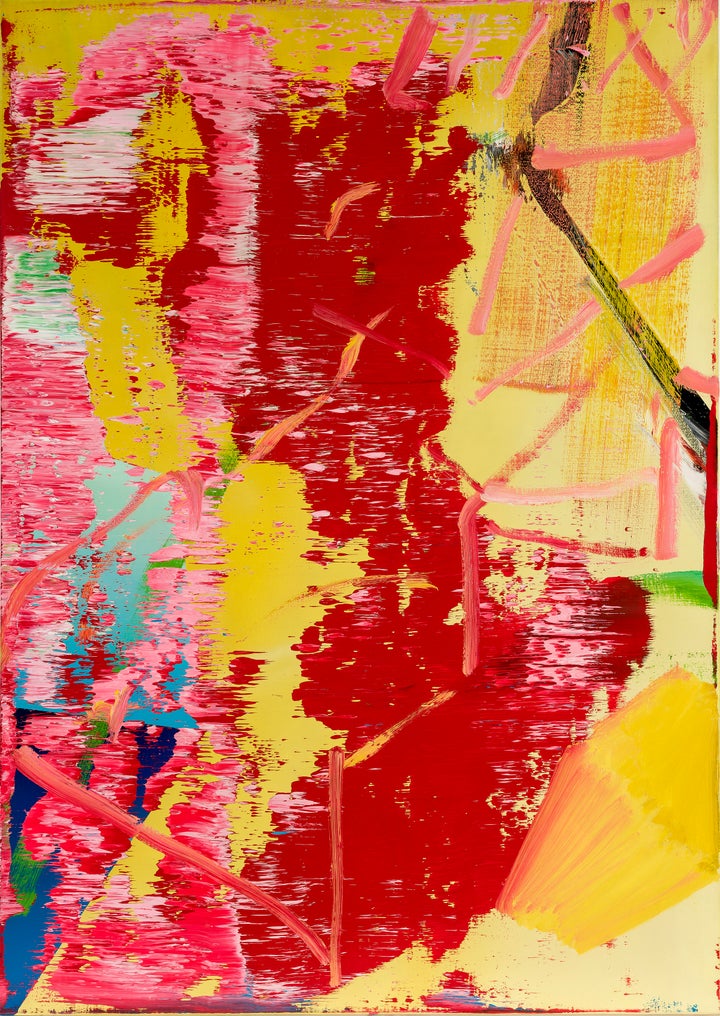 There are thousands of works at this year's fair, including by renowned artists David Hockney, Josef Albers, Alexander Calder, Yayoi Kusama, Cy Twombly, Jean-Michel Basquiat, Pablo Picasso, Willem de Kooning, Roy Lichtenstein, John Chamberlain, Damien Hirst, Donald Judd, Ed Ruscha, Donald Sultan, Gerhard Richter, Andy Warhol, Frank Stella, Robert Rauschenberg, Jeff Koons and Grayson Perry, among others.
In addition to its impressive roster of art stars, Art Miami has an informative line-up of special projects and events, including works by rock 'n' roll icon Jason Newsted, formerly of Metallica, in a special exhibition titled "RAWK." This is the second artistic show by the Grammy Award-winning bassist following his debut at Art New York.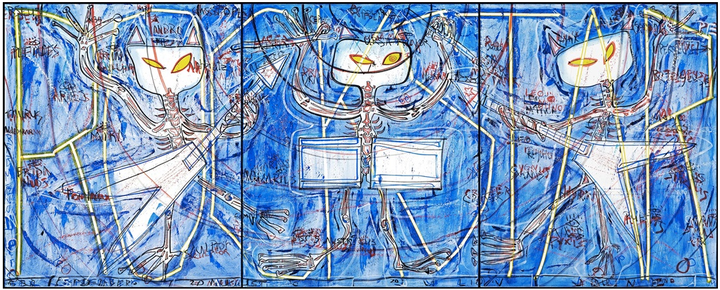 A generous portion of all sales will be donated to the Perry J. Cohen Foundation—an organization devoted to the advancement of the arts; environmental, marine and wildlife education; and boating safety instruction.
Appropriate to the fairs' new bay side location is the "Deep See Project," curated by Carol Damian, which seeks to leverage the power of art as a means of communication to heighten awareness about climate change and the consequences of sea level rise. Sponsored by the MIART Foundation, three well-established, environmentally engaged artists, Tina Spiro, Edouard Duval-Carrie and Jacek Kolasinksi, who have strong ties to Miami, joined forces to address the awesome power and fragility of the sea, the origin and necessity of life on earth.
UNLEASHED is an interactive booth at Art Miami that focuses on job creation platforms for talented female craft artisans in marginalized areas around the world. Founded by jewelry designer Kara Ross, these projects bring awareness to their skills and creates jobs, in turn breaking the poverty cycle. Among other special projects are the paintings of Colombian artist Douglas Mendoza, which will provide a stunning backdrop for the official launch of the highly-anticipated fashion brand, Lily Noches Collection, whose premier 2018 line showcases trims based on the artist's modern abstract paintings.
With nearly one thousand artworks on exhibit, it's impossible to document all of them in this article, but here are some of the outstanding selections on view that caught my eye:
Bo Bartlett's impressive painting, Destine (Death of Venus), could be an image of a couple enjoying the sun and surf out in the Atlantic off nearby Miami Beach. The artist is a contemporary realist painter who salutes the tradition of great American masters like Eakins, Wyeth and Homer. His settings portray fantastical narratives that are saturated with mystery or surrealist undertones with depictions of memories, dreams and real-life scenarios. Allan Stone Projects, New York. Allan Stone Projects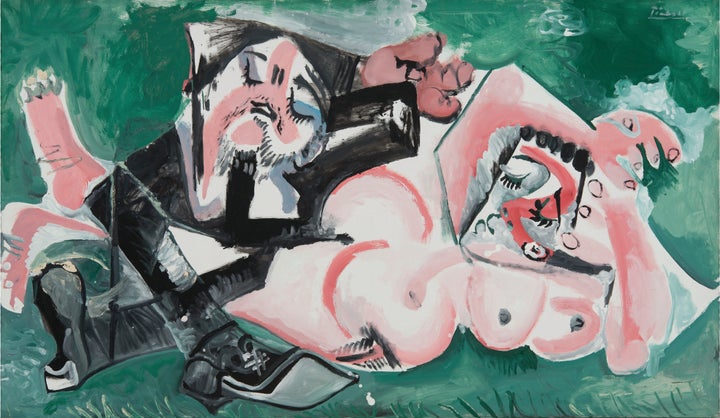 Pablo Picasso arguably is one of the most influential artists of the 20th century, and is the co-creator of cubism along with Georges Braque. Picasso's art remains vibrant and inventive, and this rare painting, titled Les Dormeurs, is a perfect example of a true genius at work. Consisting of a trio of limited color combinations in black, greens and flesh tones, the master presents a multiple-abstracted view of a napping couple on the grass. The various angles and brushstrokes are pure, and delightfully Picasso at his best. Landau Contemporary at Galerie Dominion, Montreal. Landau Contemporary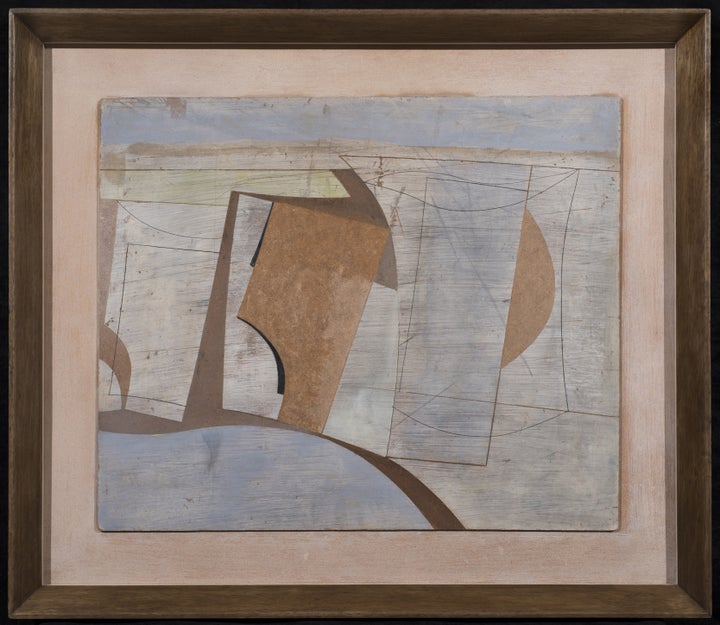 This little gem, Western Landscape, painted by Ben Nicholson in 1960, is a veritable masterpiece of subtle color; integrated lines that meander about forming soft geometric shapes; and topped off with a splendid transparent wash. Osborne Samuel, London. Osborne Samuel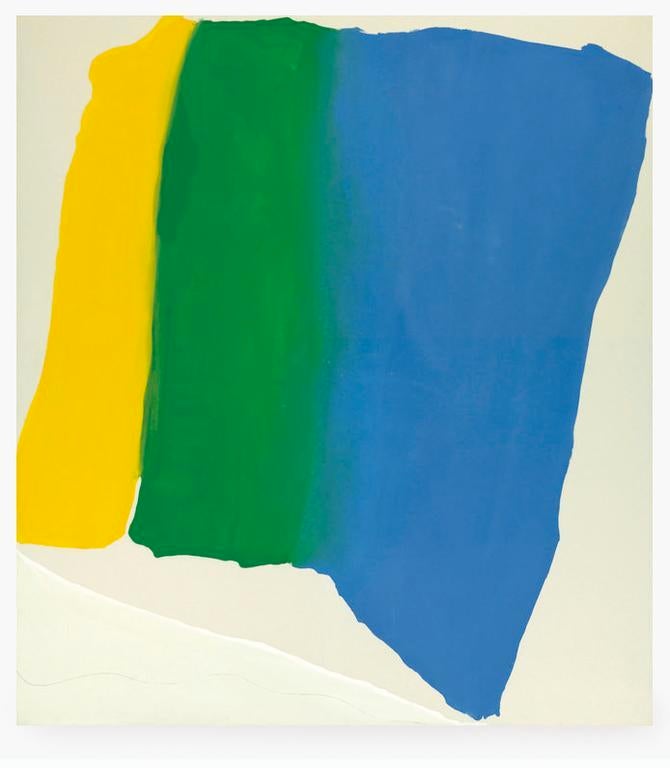 Helen Frankenthaler's Summer Insignia is a perfect example of why she has been recognized for a long time as one of the great American artists of the 20th century. Frankenthaler was a significant presence among the second generation of Post-War abstract painters, and is credited for playing a pivotal role in the transition from Abstract Expressionism to Color Field painting. Leslie Feely, New York. Leslie Feely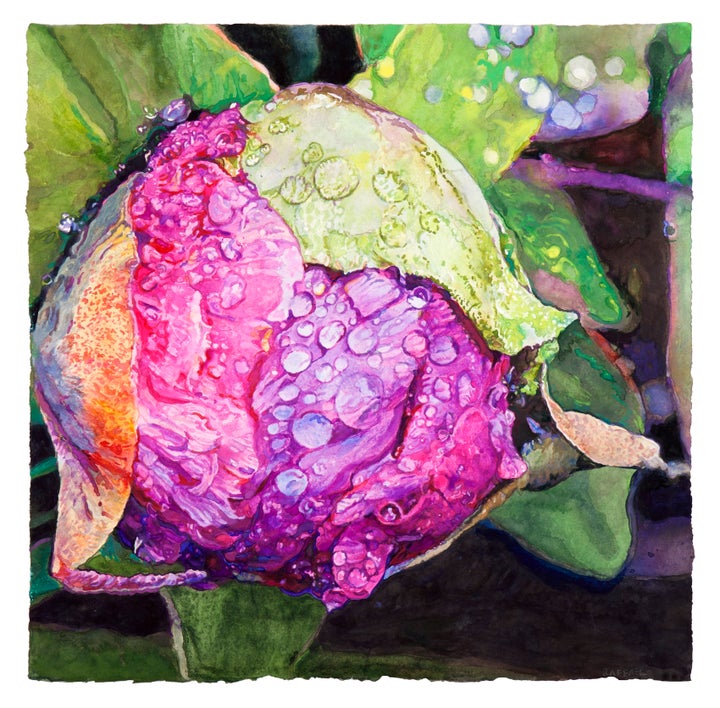 Peony for Reuben by Joseph Raffael is a handsome watercolor depiction of a flower surrounded by blended color fields of green and circles of moisture. It is a simple and engaging composition that celebrates this gifted painter's unique and often dazzling viewpoint. Nancy Hoffman Gallery, New York. Nancy Hoffman Gallery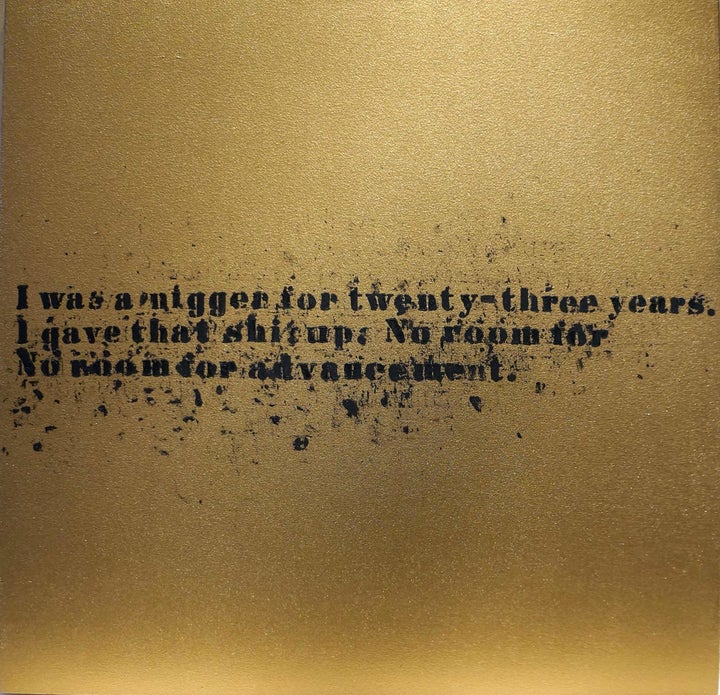 Glenn Ligon's No Room (Gold) #25 explores the artist's themes of American history and literature, and he is recognized for his text paintings that offer social commentary as an indelible spirited imprint with exquisitely painted backgrounds. Vivian Horan Fine Art, New York. Vivian Horan Fine Art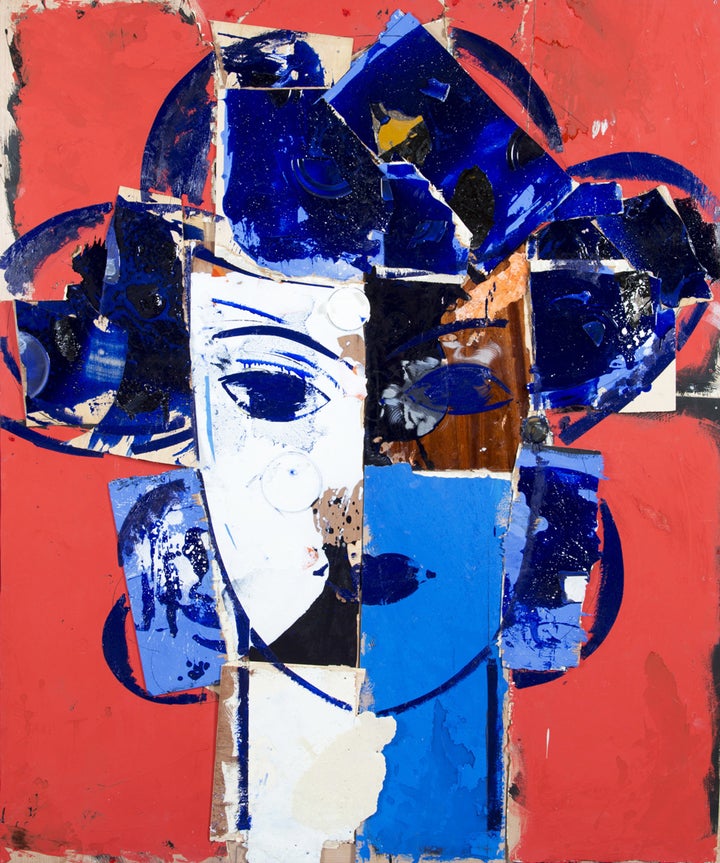 Manolo Valdés' Retrato I is one example that reaffirms the conclusion that the artist has mastered a range of mediums, including drawing, painting, collage, sculpture and printmaking. Influenced by early masterpieces, Valdés creates large works that are dynamic, beautiful and adorned with historical art symbols. Opera Gallery, Miami. Opera Gallery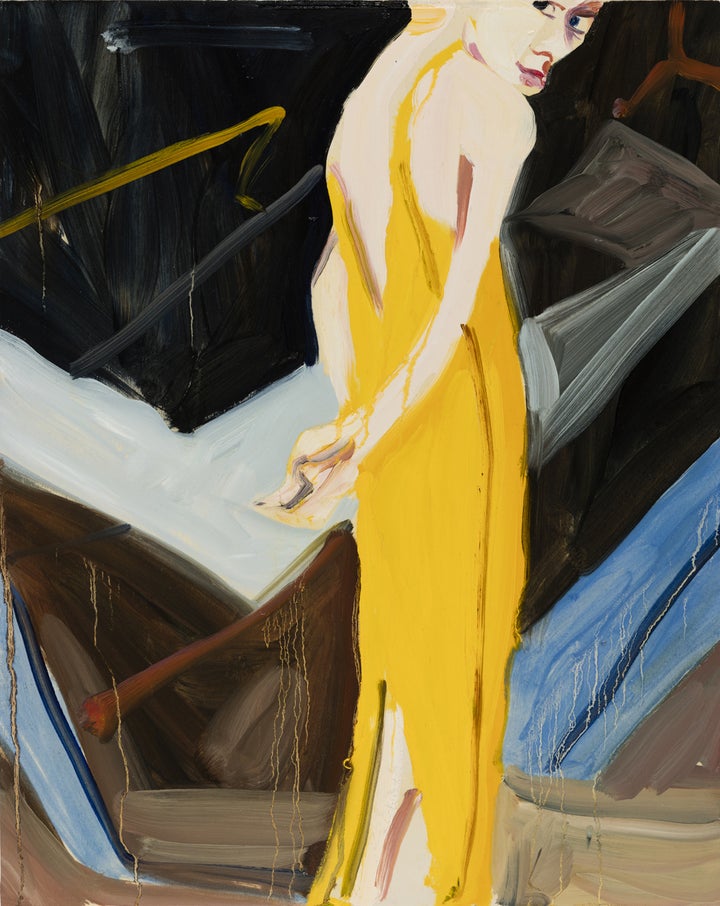 Yellow Evening Dress by Chantal Joffe is a curious, skillful and intriguing painting, which could pass for an abstract expressionist image, albeit excluding the components of the woman's head. Joffe, a British painter, is well-known for her large oil paintings, which often involve women and children that create passionate and emotionally charged atmospheres. Galerie Forsblom, Helsinki. Galerie Forsblom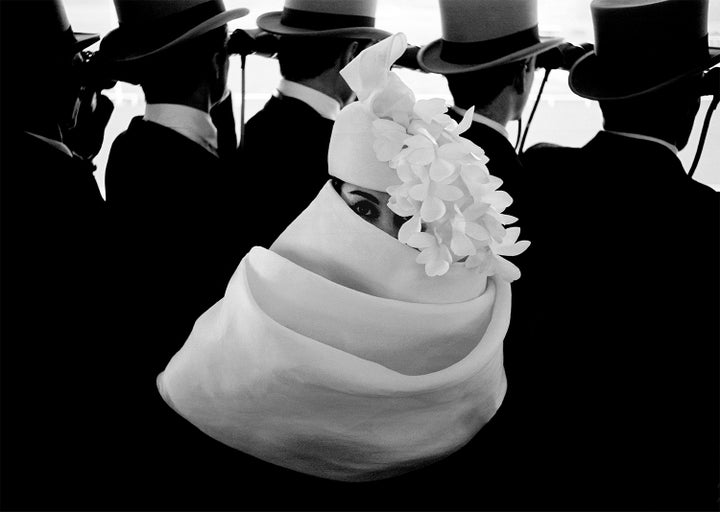 Frank Horvat's black and white photograph titled Givenchy Hat A, For Jardin Des Modes, Paris is a charming formal portrait that has a built-in mysterious style. Horvat is a prominent fashion photographer who was influenced by Henri Cartier-Bresson, and his work also explores urban scenes, portraiture, landscapes and nature. Holden Luntz Gallery, Palm Beach. Holden Luntz Gallery
Gerhard Richter's colorful painting Abstraktes Bild is instantly recognizable as the artwork of a modern master. This leading German artist produces abstract images, and like Picasso and Jean Arp, feels no obligation to maintain a single cohesive style. His work is highly sought after since he achieved a record auction price for a living artist of $46.3 million, set at Sotheby's in 2016. Galerie von Vertes, Zürich. Galerie von Vertes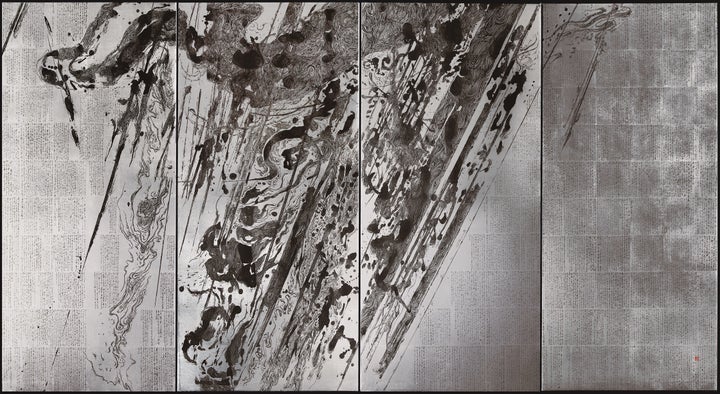 Takafumi Asakura is a young painter who blends together black ink works, such as Manifesting the Existential Duality of the Path Ahead presented in this fair, in a distinctive abstract style that commemorates the avant-garde. The artist's work often is mesmerizing with swirling, painterly strokes, and is based on both Shinto scripture and his soulful interpretations. Yufuku, Gallery, Tokyo. Yufuku Gallery
The fairs continue through Sunday, December 10. For more information about Art Miami and CONTEXT Art Miami, please go to: http://www.artmiami.com.
The Art Miami Pavilion One Herald Plaza @ NE 14TH STREET Downtown Miami On Biscayne Bay between the Venetian & Macarthur Causeways
Popular in the Community