We tell ourselves time and time again that we've got to stop sitting so much. It's bad for our health for a whole slew of reasons, but there's just no way we can spend eight hours a day on the solitary TreadDesk in the office. (And we're lucky even to have one!)
So what can you do to fight obesity, diabetes, heart disease and the other risks of sitting too much? At the most simple level, stand more. A team of researchers from the University of Minnesota and the Mayo Clinic are set to study 30 employees of Caldrea, an eco-friendly cleaning supply company in Minneapolis, whose desks have been replaced with workstations that make it possible to sit or stand while working, according to the Star Tribune.
The participants will stand at their desks for half of the work day, with a monitor attached to their underwear to keep them honest, according to a local CBS affiliate. Researchers expect that the standing workers will burn more calories, reduce medical bills and have more energy than their colleagues who continue to sit full-time.
Dr. Levine led a similar study in 2007 at a financial staffing firm in Minneapolis called Salo, according to the New York Times. In that instance, the 18 employees who increased their activity during the workday lost 150 pounds collectively.
CBS reports that the results of the study won't be published until May. In the meantime, click through the slideshow below for a few more ways to stay healthy and active at your desk.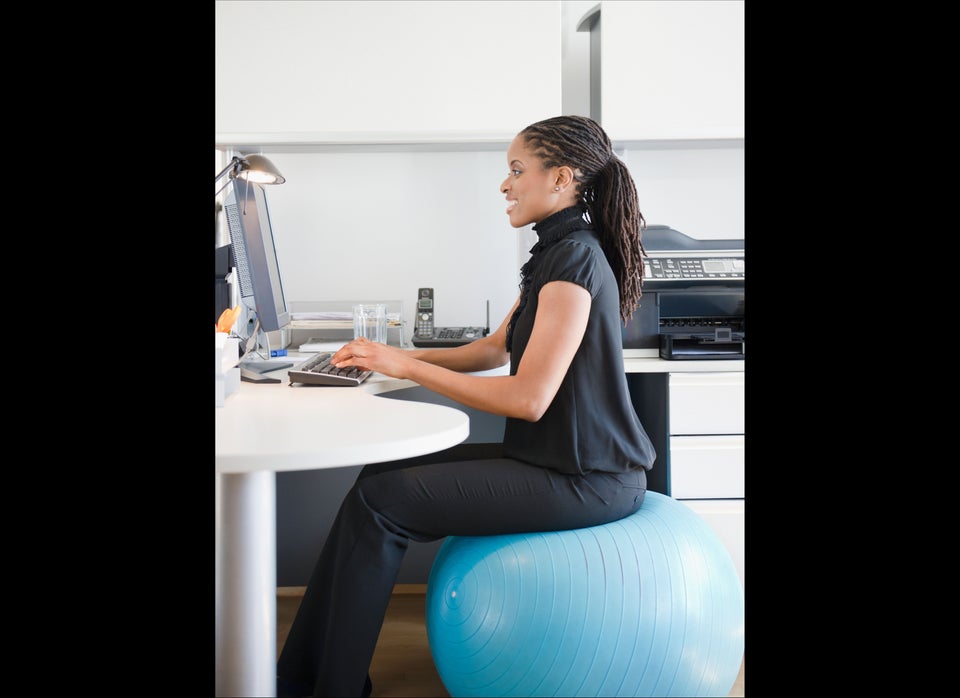 stay active at your desk
Related