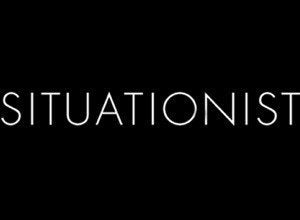 This post is part of a new series from HuffPostTech, Socialized, that will profile a different social startup--from apps to services to websites--every day. Want to be featured on the site? Email us about your startup, which should have a social media component and be less than two years old, at bianca@huffingtonpost.com.
You may not be an avant-garde revolutionary, but why not make your life a little more surprising? Situationist, an iPhone app that takes its name from the midcentury philosophical movement, tries to infuse your everyday life with a bit more excitement.
What it is: By setting up a profile with Situationist, you pick a number of strange situations you'd be willing to take part in--from complimenting a haircut, to giving a 5-second hug, to inciting a local revolution--and then wait for other Situationists to come into range.
How it works: When others are in range, the app alerts you to let you know which situation you're meant to engage in. Unlike some other GPS-enabled apps, it doesn't show you everyone who has the app in your radius. Instead of seeking out fellow thrill-seekers, you have to wait for them to surprise you.
Users can also suggest their own situations, which are then vetted by the makers of the app. Photos are moderated to prevent inappropriate imagery. Users can also report any behavior that makes them uncomfortable--though the app notes, the point is to meet strangers.
Why you'd use it: When life seems to have calcified into an unremitting repetition of the mundane, it could be useful to inject some chaos and surprise into your routine.
The situationists--the originals--were some wild guys, after all. Though their major achievement was inspiring the French riots of May 1968, perhaps, a little over 40 years later, you can at least use the Situationist app to meet new people, shuffle up your life, and spiritually toast Guy Debord.
Makers of the app, which was created by Turned On Digital and Benrik, call the smartphone "a ubiquitous extension of the self that mediates every aspect of our daily existence, including our relationship to others. With the Situationist, they hope that the phone can become "a tool for serendipity, anarchy, and experimental modes of exchange."
Take a look: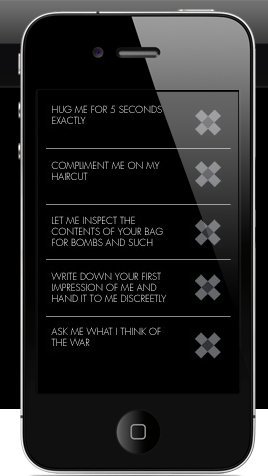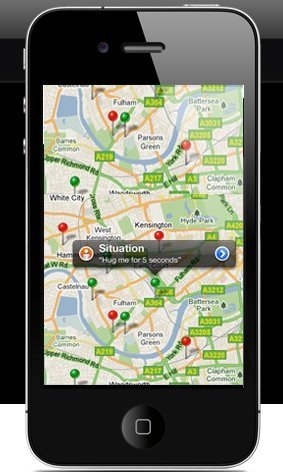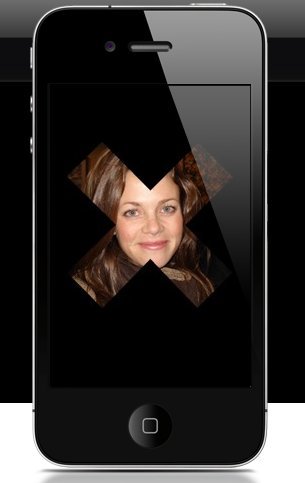 Related
Popular in the Community