The holidays are challenging for many of us because more is added into our already busy lives. Expectations add an extra layer as we try to discover and meet the desires of others and deal with our own hopes and memories. Why would I recommend another thing to do during this season? Because it is the one thing that can change how we see everything on the "to do" list and the attitude we have while we're doing it.
Practicing gratitude is a tool we can use to navigate through any challenges we're facing. My choice to commit to a practice of journaling my gratitude on a regular basis has clearly demonstrated to me that gratitude helps us to make mindful choices, manage expectations, and stay present when there are many demands on us, especially during the holidays.
Choosing the lens of gratitude. Our interests influence how we see the world. People who spend a lot of time in or on the water -- swimmers, surfers, sailors, and fishing enthusiasts -- look at the nuances of water in ways most of us wouldn't notice. As a writer, I "see" ideas everywhere. We all have a lens with which we view our circumstances. Gratitude is one such lens, and the process of developing a habit around it can be life-changing.

Several years ago, my friend Brenda gave me a beautiful journal inscribed with the words "There is significance in every moment." I made a decision to make it my gratitude journal. I've been writing in it several times a week since then to record a list of what I am grateful for. I don't write every day, but neither do I let many days go by without making note of new items.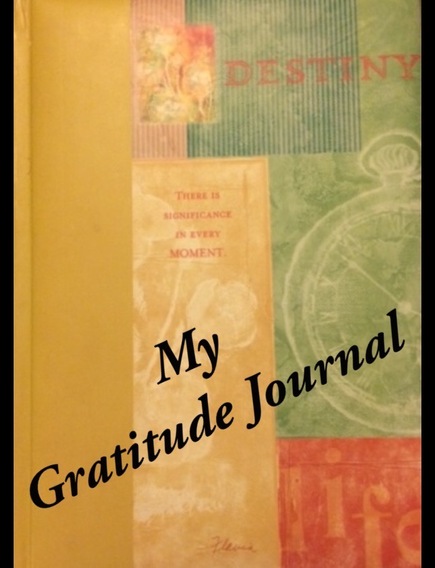 Over time the list has grown longer, more diverse, and more detailed, all of which has helped me to see differently. The decision to make regular entries has had a major impact on my life because I am constantly reflecting on what I can add to my list the next time.
Watch for greater joy and clarity in life.
As a result of this practice alone, you can begin to feel lighter. Before long, you'll find more ways to express gratitude every day toward the people in your life and the environment around you. Here are six of the benefits I've discovered by choosing gratitude for myself:
1. When I am in gratitude, I can't be fearful or judgmental.
2. When I am grateful, I am more able to be present for what is.
3. Gratitude helps me be mindful about my choices.
4. The choice to focus on gratitude supports my belief in myself and in others.
5. My commitment to focus on gratitude helps my mind to see the good in the world.
6. By promising myself that I will record what I am grateful for several times a week, I am always exploring and discovering more ways to be grateful.
I believe that expressing gratitude is one of the most powerful and worthwhile habits anyone can commit to. I often recommend this gratitude practice to the people I work with. Once, in a follow-up session, a client said that she just hadn't made time for it. My response was to ask as gently as I could, "If you don't have time to journal about gratitude for five minutes a couple times a week, what does that say about your life?"

If you choose to incorporate this habit into your own life, beware: Five minutes of recording in your gratitude journal may turn into 10 or more. Think of it as a holiday gift to yourself. Your new lens will give you the capacity to see more to be grateful for, and you will be grateful for the way you've used your time.
-----------
HuffPost's GPS for the Soul app is based on two truths about human beings. First: We all have a centered place of wisdom, harmony and balance within us. Second: We're all going to veer away from that place, again and again and again. What we need is a great course-correcting mechanism -- a GPS for the Soul -- to help us find our way back to that centered place, from which everything is possible.
Because no one knows better than you what helps you de-stress and tap into that place of peace inside yourself, it's important for you to create your very own GPS guide -- a personalized collection of whatever helps you course-correct. Email us at GPS@huffingtonpost.com and we'll set you up with your very own HuffPost blogger account to share your guide on the site. If you're already a blogger, we encourage you to upload your personal guide today. We can't wait to see what you have to share.
Calling all HuffPost superfans!
Sign up for membership to become a founding member and help shape HuffPost's next chapter