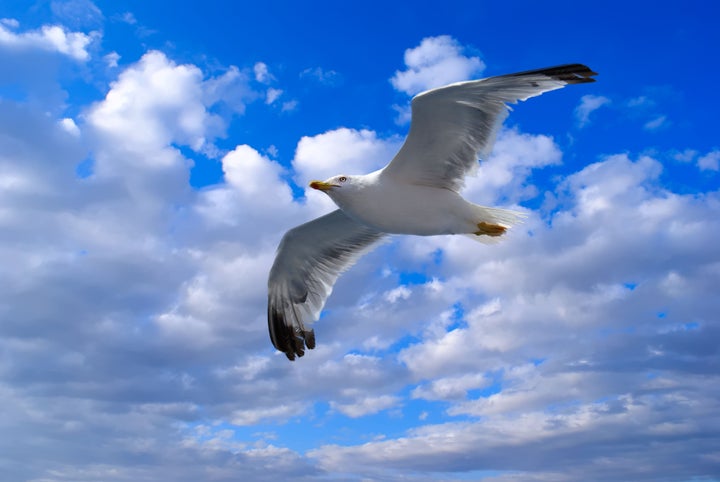 For the past eight months, I have woken up each morning with the same question in mind: What gives me hope in a world filled with so much despair? Why am I so hopeful of better days ahead when the news every morning leaves one to wonder if our better days are behind us. A few weeks ago, I was invited by students at the Rungsted Gymansium in Denmark to speak at their monthly assembly. In a packed auditorium with about 800 students, I spoke about my personal story and the Six Days of Peace project. At the end of my presentation, one of the students walked up to me and asked, "What gives you so much hope?" At that moment all my anguish had disappeared and with a smile, I said, "People." "People," she exclaimed. We the "people" who cause all the problems are the same "people" who give you so much hope. I am sure she taught I might have lost it. But yes, people give me hope. I remembered a quote from a speech Dag Hammarskjold, the legendary UN Secretary General delivered at the UN Correspondents Association Luncheon on April 9, 1958. He said:
It is a confession to a kind of conservatism, a confession to a belief in the continuity of human history, of the history of society, of the history of human endeavor. It is also a belief in the steady growth of human endeavor in a sound direction. I cannot belong to or join those who believe in our movement towards catastrophe. I believe in growth, a growth to which we have a responsibility to add our few fractions of an inch. It is not the facile faith of generations before us, who thought that everything was arranged for the best in the best of worlds or that physical and psychological development necessarily worked out towards something they called progress. It is in a sense a much harder belief -- the belief and the faith that the future will be all right because there will always be enough people to fight for a decent future.
He went on to say something which I believe captures the spirit of my generation. "A switch has occurred from the mechanical optimism of previous generations to the fighting optimism of this generation." These words though said more than 50 years ago truly define the times we live in and why I know my generation shall surmount the challenges we face, resolve the Israeli-Palestinian conflict and create a peaceful Middle East.
About a year ago, I founded the Six Days of Peace Project as a way to create a culture of non-violence and promote sustainable dialogue between young Israelis and Arabs that can hopefully build bridges of trust. This project grew out of my first trip to the region last year. That trip reminded me of a similar but different journey my father took. He was among the second batch of UN peacekeepers deployed to the Sinai in 1974 to observe the ceasefire between Israel and Egypt after the Yom Kippur War. More than three decades after my father was deployed, my late brother-in-law was also called to serve as a UN peacekeeper after the second Israel-Lebanese war. From a family of UN peacekeepers, I made the decision at a very young age to follow the legacy of my father and late brother-in-law.
It is quite easy to create a single story or narrative about a group of people. However, from Tel Aviv to Ramallah, what has moved me the most has been the remarkable stories of ordinary individuals and groups creating sustainable dialogue and cooperation where politicians have failed. One such group that I have come to admire and work with is My Favorite Enemy. This is an unlikely collaboration between top selling Israeli, Palestinian, Jordanian, American and Norwegian songwriters and recording artists. The group began working together in 2009. Since then the artists have met regularly in Amman, Ramallah, Tel Aviv, Jerusalem and Oslo. 
Their journey since 2008 has been nothing short of spectacular. An album with songs in Arabic, Hebrew and English, performances in different countries and venues including the European parliament. On May 31 2012, My Favorite Enemy will headline the Six Days of Peace Music Concert at Tivoli, the second oldest amusement park in the world. The concert will also feature a special performance from the award winning violinist Diana Yukawa. More information about the concert can be found at the Tivoli Festival website. For one night, we will not talk about politics but rather use the power of music to embrace our diversity. We will do something politicians have failed to do and that is bring people together. Will this solve all the problems in the region? No. But it will show us that what brings us together, our common humanity, is much greater than the things that seek to divide us.
The work is not done. We have bigger plans for the future. Next year, We hope to work with the "We Have a Dream" Project to organize workshops for children in Israel, Palestine, Jordan, Lebanon, Iran, Egypt and Syria to develop and share dreams of a peaceful Middle East. We hope to develop partnerships with museums all across the world to exhibit these dreams. We hope to gradually tear down the walls of prejudice because if there is one thing my father always reminded me about was that "opinions based on prejudice can only be sustained by violence." The lyrics of "Stones." My favorite song on the My Favorite Enemy album, sums up the dream:
So lay me down 
Build a path 
Walk on me as brothers 
Let me be 
Your common ground 
Lay me down 
And hold on to each other 
Calling all HuffPost superfans!
Sign up for membership to become a founding member and help shape HuffPost's next chapter