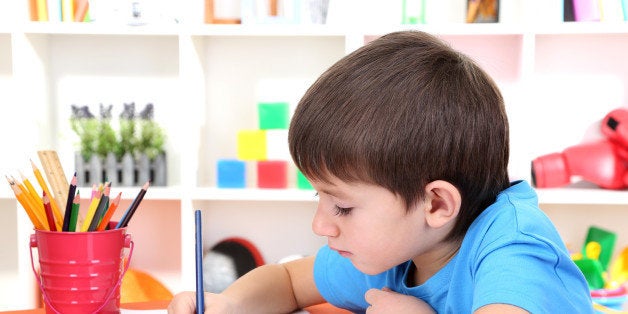 Many of us can relate to the notion of "getting off to a good start." For CEOs, a good start may come in the form of a new product that will secure their company's future. For entrepreneurs, it could be securing vital seed money for a start-up with potential. For parents, it means having access to tools, information and resources that will help their child to thrive.
Think of babies as society's start-ups, with limitless potential. From day one, babies are absorbing countless cues and inputs that work to shape their brains, their social and emotional skills, and their chance for lasting success. When these inputs are positive and babies are nurtured and well supported, they get off to a good start. But when they are burdened by stress, in their families or communities, their ability to get a good start and to reach their potential down the road is significantly threatened.
While critically important for babies and families, a good start is also perhaps the most important investment the country can make in its future. By investing in its youngest, most vulnerable citizens, society is priming itself for future success. Strong babies -- both physically and emotionally -- grow into strong citizens, workers, and parents. Strong families are, quite simply, the backbone for this country's future success and achievement -- the ultimate start-up incubators.
Success, however, does not happen by chance. The successful CEO or entrepreneur has a vision of a strong finish, ample financial backing, and a roadmap for getting there. Likewise, ensuring society's start-ups reach their potential requires that Congress invest in a robust, comprehensive plan to support all families in shaping the workers and citizens of tomorrow.
Many families don't have access to the social and economic resources that allow for positive nurturing and early learning experiences for their babies. Infants and toddlers in families with lower incomes, less education, and fewer social supports are more likely to show gaps across all domains of development. A disproportionate number of these children are also racial or ethnic minorities, underscoring a lack of equity in resources and opportunities. As a result, these kids often are playing catch-up from the earliest of ages. The bottom line: science tells us that Pre-K, while important for every child, is too late to start our investments.
1. Secure reliable and sustainable investments in early learning. In real dollars, federal funding for early learning is the same as it was 10 years ago. (Source: ZERO TO THREE Analysis) Yet, research has shown us that disparities emerge as early as nine months and widen by 24 months of age. Eliminating these disparities requires an investment that has kept up with the times.
4. Along these same lines, expanding comprehensive early development and learning opportunities, and getting out ahead of problems before they arise -- will allow the good work started by parents in the home to continue outside of the home. Expanding Early Head Start and child care tax credits, as well as investing in high quality child care to help the most disadvantaged infants and toddlers are areas ripe for investment.
5. Getting out ahead of problems means providing incentives to states and communities to implement integrated development screening efforts for young children and then investing in greater availability of early intervention services. Fewer than 50 percent of developmental disabilities or behavioral problems are detected before school entry. Moreover, between 10 and 14 percent of children under the age of five experience social and emotional problems. (Source: C. B. Brauner and B. C. Stephens, "Estimating the Prevalence of Early Childhood Serious Emotional/Behavioral Disorder: Challenges and Recommendations." Public Health Reports 121 (2006): 303-310.) Access to Infant-Early Childhood Mental Health (IECMH) services can help identify and treat these problems early to reverse negative outcomes. All of these strategies can reduce the impact of challenges faced and paid for in later years.
Recognizing the importance of these investments is crucial, particularly now as Congress takes up budgets that are likely to erode funding for programs and services that support vulnerable families with young children. By investing in these six areas, we will achieve savings in future expenditures, in part by reducing negative educational and life outcomes and achieving positive results, such as reduced incarceration rates, job readiness, and healthier citizens. Better yet, by giving our little start-ups a strong start, we will better cultivate their vast potential. We must urge Congress to pursue these investments, which will yield a more vigorous society and give our future workers and citizens a better chance at finishing strong.
Popular in the Community