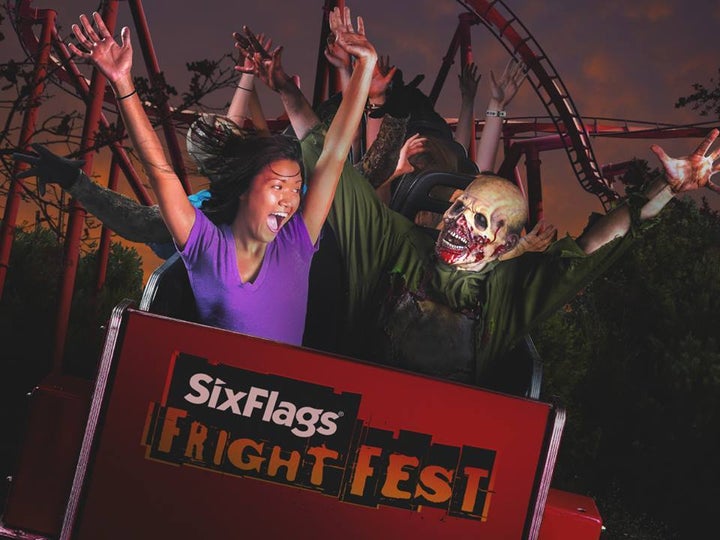 Halloween is my favorite holiday. There's just something about the unlimited supply of candy and being scared without actually getting hurt, that warms my heart on the inside.
I'm on the quest to go to the scariest events in the country for Halloween. Thrill seekers beware! Six Flags Over Georgia is presenting their largest and scariest event this year with 20 haunted attractions. This includes, but not limited to, 12 scare zones and 6 mazes - Uhhh wow!!!
I'm going to say a prayer before I head out, but I am so pumped!!!
Here are a couple of haunted attractions I'm looking forward to.
Deranged madman, Dr. Fright, continues his unethical attempts in raising the dead. Now, experience his gruesome workstation in 3-D.
Dr. Jones was a friendly family physician in a small town in the outskirts of Atlanta, Georgia. His patients trusted him and he would often make house calls or invite patients over to his house for complimentary services. The only problem, however, was that after a patient visited Dr. Jones, they were never heard from or seen again. The townspeople grew suspicious, and the police were called to the house to investigate. Everything seemed clear, but one officer noticed a locked door leading down to the basement. He kicked in the door and walked down into the dark, empty room.
Neighbors feared their lives and moved away and townspeople began calling him Dr. Fright. Newcomers who moved to the area had no idea about the doctor's secret. Every October, Dr. Fright holds what seems like a friendly neighborhood Halloween costume party. Local townspeople have no idea that the costumed zombies and ghost are actually his creations crafted from murdered patients.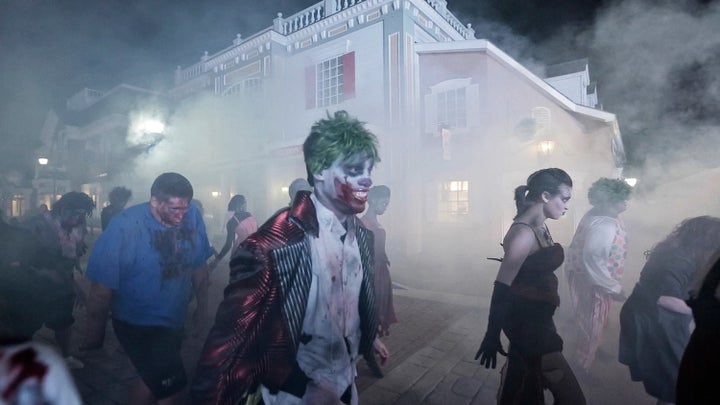 The end of days is near. A deadly infection is rapidly wiping out mankind.
Mutations are forming within the genes of the human race causing everyone to become a horrid abomination. No one is safe as long as this virus is spreading!
An antibiotic has been developed by an underground company to fight off the spreading plague, and may be your only hope for survival. However, acquiring this cure is much easier said than done. Prepare yourselves for the journey for your life as you will fight your way through the sewers and streets in the middle of mobs of infected and military personnel desperately trying to keep order. Chaos and death have consumed the park and they hold no biases on who they will claim next! Will you get to the cure before the infection gets you?
Are you excited? Are you scared? You should be!!
Join Six Flags Over Georgia on October 15 - 16 as Six Flags Over Georgia and the American Red Cross join together to bring you the Fright Fest Blood Drive. Each participant will get one free General Park Admission ticket (Up to 60 tickets will be given out per day.) If you donate blood and are already a season pass holder, you will receive a free voucher to one of the haunted attractions.
Please note that Six Flags Over Georgia Fright Fest is not recommended for children under 13 or anyone who scares easily. Currently, there is a promotion that if you buy four or more 2017 Season Passes, you will have unlimited admission to the park for 2016 and 2017.
Related
Popular in the Community