Stephin Merritt is a singer-songwriter and composer best known for his work with the Magnetic Fields, an indie-pop, alt-rock, call-it-what-you-will musical ensemble best known for their critically acclaimed three-volume concept album 69 Love Songs. Merritt's musical eclecticism extends to his work with The Gothic Archies, Future Bible Heroes, and The 6ths -- three other groups with which he's worked.
Merritt has also recorded and released a couple of soundtracks -- as well as collaborating with everyone from Neil Gaiman to Lemony Snicket. Recently, Merritt composed an original score to the 1916 silent film, 20,000 Leagues Under the Sea. It's been performed in San Francisco (where it debuted to great acclaim) and Seattle.
On Sunday, July 11 Merritt and his musical companions for the evening (Daniel Handler on accordion; Johnny Blood on tuba; and David Hegarty on organ) will perform his new score at the CineFamily Silent Movie Theater in Los Angeles. Recently, Merritt answered a few questions about this latest project.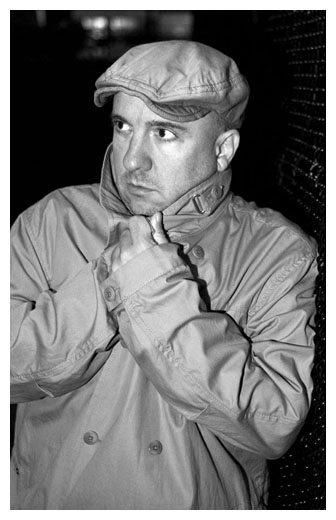 Thomas Gladysz: You've written the musical score for a silent film. How did the project come about?
Stephin Merritt: I was asked a few times by Sean Uyehara at the San Francisco International Film Festival, but I never found either the time or an appropriate film. But last year I saw 20,000 Leagues Under the Sea projected at the Old Town Music Hall in El Segundo (where they have a Mighty Wurlitzer painted fluorescent and shown in ultraviolet light) and I thought, this film is really strange, and requires a score that acknowledges that. More instruments, and not familiar ones.
Thomas Gladysz: There's an old saying among film buffs - "silent films were never truly silent." It refers to the notion that silent films were always accompanied by music. Did you try to compose something new, or something "old fashioned"?
Stephin Merritt: Something cyberpunk, I guess: It couldn't really have existed till this year, but in a subtle way. My score is a musicalization, where the dialog is vaguely lip-synched by live singers, and there are songs about the movie, and then sound effects appropriate to an old science fiction film.
Thomas Gladysz: What were some of the challenges you faced in composing a new score for an old film?
Stephin Merritt: I think science fiction movies should have strange scores. That's why you go to a science fiction movie, to have an otherworldly or futuristic experience. In general I don't have favorite things, but my de facto favorite science fiction film score is Forbidden Planet, by Louis and Bebe Barron, because it is the only one that is any good whatsoever, and it's great. All other science fiction films are ruined by their pedestrian scores. Unless you consider Zabriskie Point science fiction....
Thomas Gladysz: Your musical projects -- from Magnetic Fields and Future Bible Heroes to the Gothic Archies are musically eclectic. What can those who attend your upcoming event expect?
Stephin Merritt: Expect to be surprised.
Thomas Gladysz: Are you a fan of silent film? Any favorite films, or stars?
Stephin Merritt: I saw Caligari at a tender age, and I've spent my life looking for the other films in the same genre. There aren't any, of course, but I want to move to the time and place where they make movies like that. Except, as it turns out, it was the worst time and place in the history of the world!
Thomas Gladysz: Any plans to do another score or soundtrack?
Stephin Merritt: Daniel Handler and I have a two-thirds finished sung-through film musical screenplay just waiting to be snapped up by Mr. Lubitsch. And I intend to keep pestering Guy Maddin to do a musical with me, with a Spielberg cloud sequence in the middle.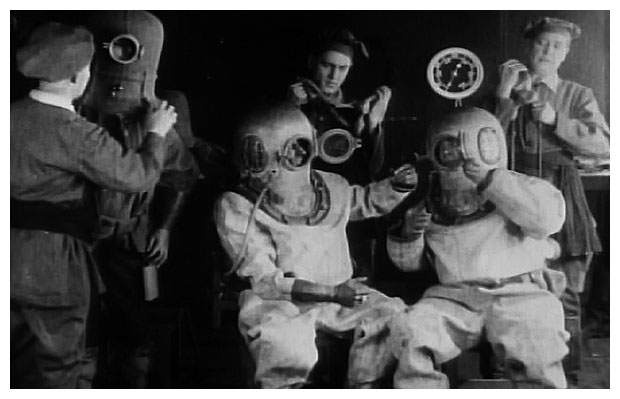 Merritt and company will perform his original score to the 1916 silent film 20,000 Leagues Under the Sea on July 11 in the cozy confines of the CineFamily Silent Movie Theater in Los Angeles. This "one-time-only L.A. show" will take place twice, at 6:30 and 9:30 pm. More info here.
Thomas Gladysz is an arts journalist and author. His interview with Allen Ginsberg was included in Sarah Greenough's "Beat Memories: The Photographs of Allen Ginsberg" (National Gallery of Art, 2010). And recently, he wrote the introduction to the Louise Brooks edition of Margarete Bohme's classic novel, The Diary of a Lost Girl (PandorasBox Press, 2010). More at www.thomasgladysz.com.

REAL LIFE. REAL NEWS. REAL VOICES.
Help us tell more of the stories that matter from voices that too often remain unheard.