When we heard about Federal cuts to environmental initiatives,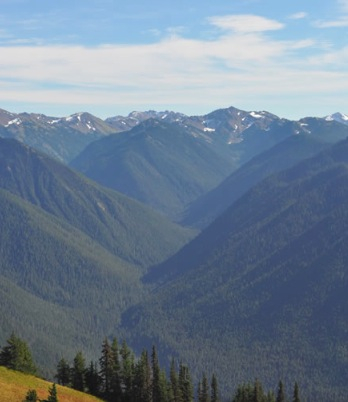 we couldn't help but think of the potential disaster when climate-denying forces really take power next year. We might yearn for just a little bit of good news to ring in the New Year, so here are six reasons to be optimistic under even the most climate-denying Congress:
1. The price of solar and wind energy has fallen below the price of conventional fuels, pushing utilities to switch to alternative fuels.

The New York Times reports that "The cost of providing electricity from wind and solar power plants has plummeted over the last five years, so much so that in some markets renewable generation is now cheaper than coal or natural gas." Even if the new U.S. Congress removes current subsidies, the price advantage of alternative energy is still competitive. Even rooftop solar -- more expensive per installed watt than utility-scale solar -- is on track to match retail electricity within two years, according to Deutsche Bank. In the U.S., the utility giant NRG promised to cut its carbon pollution in half by 2030 and by 90 percent by mid-century. Germany's largest utility is getting out of fossil fuel business altogether.

2. Utilities are investing in energy storage, the last impediment to distributed energy.

Climate Solutions' ClimateCast reports that in mid-November, Southern California Edison (SCE) entered into a 20-year power-purchase agreement with AES Energy Storage to build the world's largest electrochemical battery. Other utilities are also exploring storage technologies: Oncor Electric Delivery Co. of Dallas has expressed interest in investing more than $2 billion in a battery storage system for Texas.

3. Chinese coal demand is falling fast, reducing incentives to ship U.S. coal overseas.

Chinese customs websites show that the nation's coal imports fell 26 percent year-over-year in November. (This link above is to a page in Chinese, but can be read with Google Translate.) At the same time, seaborne coal prices have plummeted. As the Northwest environmental website Sightline notes, "China has started to radically reshape its relationship with coal, in ways that are radically undermining the bullish case for the seaborne coal market." That is why Northwest coal export terminals are facing such severe struggles finding new investors.

4. Utilities are getting into the EV Charging Business, potentially obliterating the range argument against alternative-fuel cars.

As reported in GreenTechMedia, alternative fueled transportation scored advances as California regulators allowed utilities to enter the electric-car-charging business. As regulators consider lifting the 2011 ban, Southern California Edison and San Diego Gas & Electric plan $500 million in infrastructure investment.

5. Sustainable investing is "an unstoppable train," providing capital for renewable energy and other emission-reducing schemes.

This year, sustainable investing is capturing $1 of every $6 of Assets Under Management (AUM). That's $6.57 trillion in assets, or 18 percent of the U.S. total. The rate of growth is impressive -- up 79 percent since 2012. Investor demand is so high that it pushed Bloomberg to integrate its Sustainability or ESG (Environmental, social, governance) data into its financial data on 320,000 Bloomberg Professional screens.

6. Congress may be headed toward a climate-denying majority, but otherwise conservative businesses are becoming more vocal in support of climate action.

A holiday email from the Sierra Club counted 98 corporations that have left ALEC, the association of state legislators and corporate members, including the tech firms Google, Facebook, Yahoo and Yelp. Google's Executive Chairman Eric Schmidt was particularly adamant that funding ALEC was a mistake. "We should not be aligned with such people. They are just literally lying," Schmidt told NPR's Diane Rehm in reference to ALEC's teaching climate change denial.

It's all enough to restore your faith in capitalism isn't it? Here's to a great 2015!!

Photo courtesy of Carol Pierson Holding.
Related