Recently, I fell in love.
In June of this year, I began working for Title Source, Inc., a member of the same family of companies as Quicken Loans. My fellow New Englanders were not shy in expressing their opinion when they learned I'd be heading to Detroit, Quicken's hub.
"You go to all the fanciest places, don't you?" one relative smirked.
I admit, I joked right along with them.
Let's face it: Detroit was among the hardest-hit places in our nation's economic downturn. In fact, 'economic downturn' doesn't even begin to describe the experience there. Just last month, USA Today ran a piece about Detroit's emergence from bankruptcy that was cautious at best in considering the city's future. I understand the realities and the skepticism.
Yet in my time in Detroit, I've felt something entirely different. Something that caught me off guard in the sweetest way possible.
I'm a country mouse. Born in Miami, yes, but raised primarily in rural New England. Growing up, I spent summers with my toes planted in the Cape Cod sand, or swimming in the waters of Rhode Island's Narragansett Bay. Winters were for sledding down wooded hills, or ice skating on ponds surrounded by pine trees.
Aside from a feeling of homecoming when I'd return to visit Miami, I have never been a big fan of cities. Brief visits to New York or Boston satisfied my craving for art and culture. Paris spoke to my romantic soul.
All I'd ever heard were the negatives.
So imagine my surprise when I arrived there and found myself in a city whose struggles had not detracted from its beauty, but underscored it. Heightened it. Raised it up as an example of what this nation can be at its very best.
Because who in America doesn't love a comeback story?
Detroit has stunning architecture, a world-class art museum, an ever-expanding community of contemporary artists, a thriving downtown community, and the most resilient people I've ever met.
People like the members of Selected of God choir, who taught America's Got Talent what it means to be a Detroiter:
Or people like Ralph, the Uber driver who took me to the Detroit Institute of Arts one evening. He worked for the automotive industry for 35 years, then became bored with retirement. His grandson told him about Uber, and he found a new passion in offering stories of his life in the city to his passengers. In just a short drive, he took me through everything from Motown to the 1967 riots to the places where each of his children currently work.
"Ever think of leaving Detroit?" I asked him.
"Every damn winter!" He paused, then shook his head and waved a hand, gesturing at the city. "But nah - where else would I have all this?"
Oddly enough, I was beginning to understand what he meant.
And those winters he joked about escaping? Detroiters have ways of dealing with them, too.
So here they are - the top 6 places that make Detroit a winter wonderland even this Miami native can appreciate: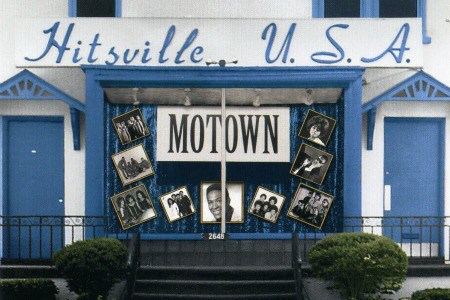 Berry Gordy established Motown Records in 1959, and the rest is quite literally history. Hitsville, USA brought the power of music to bear on a racially segregated nation, wielding an influence that is still felt in society and music today.
Romantic much? Lace up your skates for date night in the heart of downtown. If this doesn't do it for you or your date, it's time for a pulse check.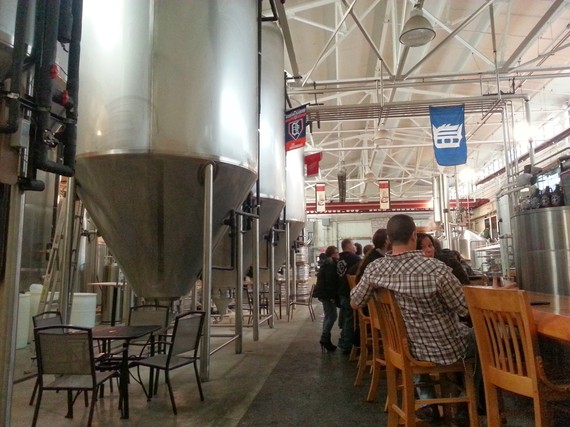 Need to warm up after skating? Atwater Brewery's slogan is, "We drink all we can and sell the rest." Need I say more? Cheers!
Okay, I'm no gambler, but I feel right at home in this beautifully renovated hotel with top-notch guest service. And the views of the city skyline from every room are brilliant.
Speaking of brilliant views, this is the place to go for a bird's eye view of the city. Located on the 71st and 72nd floor of the GM Renaissance building, this is about as good as it gets - any time of year.
Just this would make any visit complete.
I merely had my heart set on seeing Diego Rivera's murals when I first visited, but this East Coast art snob quickly learned that some of our nation's greatest creative treasures are tucked away in the Motor City. If the weather outside is frightful, rest assured you can spend a full day - heck, days - perusing the corridors of the DIA, warmed by the magnificence of the collection.
Yes, Detroit still has its struggles ahead. But then, don't we all? This city has a storied past, and the tenacity to forge an impressive future.
If that doesn't warm your heart on a chilly winter night, I'm not sure what will.
(A great big thank you to photographer Felicia Fullwood for sharing her beautiful shots of the city, and to my colleagues Teri, Jeff, Moshe, and Tony for sharing their love of Detroit with me.)
Popular in the Community