There's nothing quite like a man in uniform and nobody knows that better than the authors and fans of military romances. These novels feature "strong, sexy heroes and strong, sexy heroines" in dramatic, high conflict situations. "And that is just the tip of the iceberg!" promises author Sara Jane Stone. "These heroes allow for interesting conflicts and plots, but I think they also allow for an emotional depth that draws readers in and speaks to their hearts."
Deeply sexy, deeply emotional, deeply romantic. Here are six reasons to spend a hot night with a military romance.

Military heroes are not your average hero
Certain insanely sexy characteristics automatically come with a military hero. There's the uniform, of course, but it's deeper than that. "Traits such as honor, respect and dedication are intrinsic in military heroes," says author Tawny Weber, author of A Seal's Kiss. Laura Kaye, author of the Hard Ink series, adds: "The fact that they've sacrificed to devote their lives to defense of country paints them in a heroic light before you know anything else about them. And then on top of that they're courageous, good in a crisis, protective, loyal, physically fit, and wear uniforms!"

Military heroes and heroines are trained to save the day

Any romance hero (or heroine!) is going to save the day...somehow, someway. But the characters in military romances have "actual bad-ass training and competence," says Kaye. "These guys have been trained to kill you 52 different ways! And to always save the day!"
Many readers like protective heroes (here's my theory why) and Stone points out that "there is something so attractive about a man who is willing to do whatever it takes to keep people safe." Not only willing--but capable, too.
You don't have to be the damsel in distress, either. "These guys put their lives on the line for people they don't know and will probably never meet," Weber says. "Just think what they'd do for the heroine they love."
Not just military heroes...military heroines too!
Most military romances feature heroes who have served. Weber points out that while the Navy has come as far as letting women serve on submarines, the SEALs are still exclusively male. But that doesn't mean there aren't impressive heroines who have served.
Sara Jane Stone is one author writing stories featuring "strong and daring" military heroines like Georgia Trulane ofFull Exposure who has recently returned from serving in Afghanistan and is suffering from PTSD. A servicewoman story has it's own appeal: "When you have a woman who served her country, and has the save-the-day training that often goes along with that--it allows for super- strong heroines," Stone says. "And she needs an Alpha hero who isn't afraid to stand by her while she deals with the emotional toll of serving in a war zone."
But there is also something special about the heroines who fall in love with military heroes. "It takes a strong woman to accept and even thrive in a relationship with a man who is committed to not only putting his life on the line, but also one who is gone a great deal of the time," says Weber. "And when it comes to the Special Ops there is the added layer of secrecy since they will never share where they are or what they are doing."
At least he has a good reason for not calling!
No, we're not even talking about wartime. These stories hinge on the interpersonal conflicts that can occur in any relationship, but are often intensified by the nature of the job. "In military romances not only do the hero and heroine face the same type of conflicts any other couple would, they have the added conflict that military service brings," Weber says.
Kaye describes some of the issues these characters face: "The conflict of separation from loved ones. The conflict of adjustment back to civilian life. The loss of friends and teammates in battle. Physical and emotional sacrifices made. The feeling that their civilian friends and family won't or can't understand what they've been through. The overarching threat of death."
Another tricky aspect of romance with a military hero? Knowing that you might not come first. "For active duty soldiers, their commitment to their country comes before everything else, including family and loved ones," says Stone. "And for the veterans, I think there is a lot of emotional conflict surrounding how they adjust to civilian life.

These stories don't retreat from the deep, complicated emotions
We hear about PTSD in the news -- and how difficult it can be for soldiers returning home to deal with it. This is one of the issues often explored on a deeply personal level in a military romance.
"Since the experience of PTSD is central to the military experience for many servicemen and women and veterans, it's definitely factored into my stories," says Kaye. "One of the characters in my Hard Ink series is suicidal, and writing him was one of the most challenging and most important things I've done as a writer."
PTSD afflicts women, too, and they have a unique set of problems when it comes to getting help. The heroine of Full Exposure suffers from PTSD and the author, Stone, points out that most people tend to think as Veterans as men and many of the resources for Vets are not designed for women--which means 200,000 underserved women. "In my research, many women spoke of their struggles to receive mental health services since they technically did not serve in combat roles. But in Iraq and Afghanistan, a solider or sailor did not need to be on the front lines to be in combat situations," says Stone. "I think it is important to show military heroes and heroines living with PTSD. This is not something falling in love with the perfect hero or heroine "cures" and it is not a one-size fits all disorder."
As with all other romance novels, military romances are, as Weber says, "Powerful stories that explore the power and healing of love."
Hot bodies... in uniforms... and out of uniforms
Of course, since these are romance novels there is also a lot of true love and hot sex. And, oh yeah, the uniforms...and those bodies! They're not just fit--"These guys know how to use their bodies!" says Weber. "Their body is as much a weapon as the ones they carry, so they keep it in peak condition (at least the ones in my book do). And let's face it, a hero with a rock-hard body is sexy, which is one of the key ingredients in my mind to making a perfect hero."
What do you love about military romances?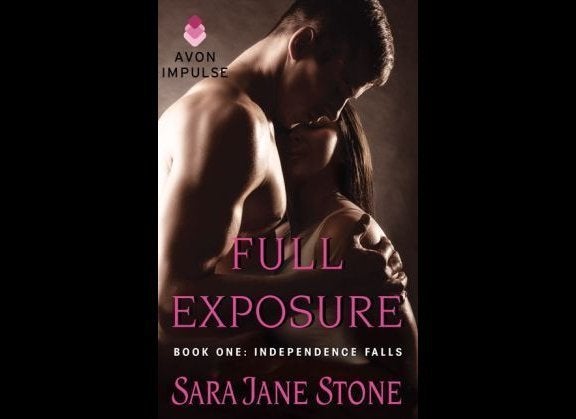 Must Read Military Romances
Popular in the Community