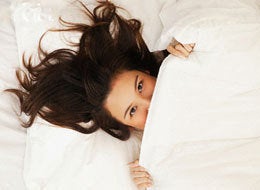 No one likes being jolted awake from a deep sleep, especially when what riled you up was an assailant, a snake in the bed, or being engulfed by flames. Bad dreams--or worse, nightmares--aren't just annoying; when reoccurring, they can disrupt a good night's sleep, and sometimes, life.
On the spectrum of dreams, missing an important exam or showing up naked to work pales in comparison to nightmares, which are defined as bad dreams that wake the sleeper. They occur during rapid eye movement (REM) late in the evening and because we jerk awake during them, we usually remember all too clearly the fear, anxiety, and horrors.
Though more common among children, nightmares and bad dreams happen throughout life. But is there anything we can do to prevent the bad things from creeping into our sleep?
Keep reading...
1. Anxiety and Stress
Anxiety and stress, often as the result of a traumatic life event, are sometimes the cause of nightmares and bad dreams. According to the International Association for the Study of Dreams (IASD), a major surgery or illness, grieving over the loss of a loved one, and suffering or witnessing an assault or major accident can trigger bad dreams and nightmares. Post-traumatic stress disorder (PTSD) is also a common cause of recurrent nightmares.
Not all nightmare triggers have to be traumatic, however. Everyday stressors, such as job or financial anxiety, or major life transitions such as moving or divorce, can also cause nightmares.
Related