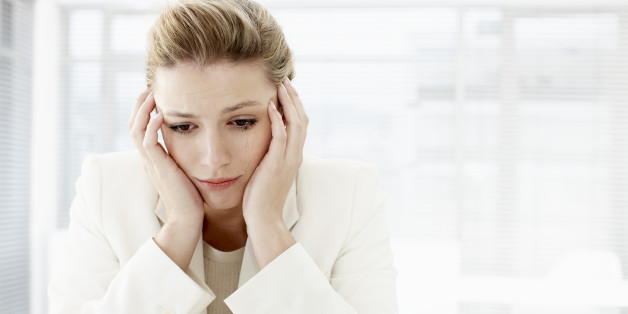 It's time for some real talk, everyone.
Take this scenario: you launched a new product, you hired a PR firm, you paid a hefty monthly retainer, and now you are disappointed. Where are your results? Where is your fame? Why isn't your product selling like a Kardashian perfume?
I have worked with a lot of different PR firms, companies and brands. I have worked with everyone from Fortune 500 companies to mother/daughter teams making beauty products in the basement, from celebrities to regular folk. And more times than not, when a PR campaign isn't working, it's due to one of the scenarios below -- but your publicist is too scared to tell you the truth.
Here now, the reasons why your PR campaign isn't working:
1) You are not that important. Yes, maybe at your company what you say goes. But on a wider, national scale, you are a small fish in a very, very gigantic sea. You are competing with thousands of other individuals, brands, and companies for the same coveted piece of print space at top-tier publications.
Know that I'm not trying to get all Debbie Downer on you. But right off the bat, your PR campaign will go much more smoothly if you accept the fact that you will probably not get the exposure you think you deserve. PR is a marathon, not a sprint, and by planting seeds, there will eventually be a time and place for your story to shine.
2) You hired a "yes man" PR firm. You hired an agency that will whisper sweet nothings into your ear, and promise you the moon, just to get your retainer. They promised you The Today Show, and yet, you're nowhere nearer to your local TV station. Say wha?
Listen. Do pigs fly? No. Is there a magical weight loss pill? No. Are you going to be a millionaire tomorrow? No. These promises, just like the ones made by yes man PR firms, just aren't realistic. You want to find someone who can map out sound ways to get into your dream outlets. For example, starting you on your local media outlets, then leveraging that for regional exposure. Now, you have a reel, and your publicist can send that to national morning shows.
3) You are dated. No matter what industry you work in, you need to look like you belong in 2013. Top tier, national media is looking for the next big trend to cover; they don't care what has already happened. Make sure your website looks modern; this will be the first thing journalists see when making a decision about your brand. It is important to constantly update your website to keep your company feeling fresh and exciting.
4) Your brand is inauthentic. People fall in love with brands they relate to. Everything from your website to your tweets to your newsletter should have the same voice and consistency. This will help you get dedicated customers. Pay special attention to what you are putting into the world. For example, if your tweets have a light, funny tone and your website is very serious, customers will be confused about your brand's message.
5) You don't have the time. Even if you hire the best PR firm in the country, starting a PR campaign is a huge time commitment. Whether it is being present for interviews or writing contributed pieces, your time and expertise will be needed.
I can't stress this enough: a successful PR firm is a relationship between the publicist and the client. It is important to be involved because you are the expert in the industry, and your knowledge and feedback is invaluable to make the campaign authentic. A good publicist will always be listening for the "heartbeat" of your expertise, the juicy part of your story that readers and viewers will love. So invest you presence in this relationship. It's worth it.
6) You don't really know the purpose of PR. So your publicist managed to snag you a spot on The Today Show, but after the interview, your books didn't sell out on Amazon. You think: So what was I paying this PR company for?
A national media appearance can move your sales numbers online - the operative word being "can." But the purpose of PR isn't sales -- it's to gain awareness and help you get credentialed. Think of it this way: the next time your customer is at the grocery store, and he/she is deciding between brands of green tea, they might remember seeing your tea brand in their favorite magazine. Or, it's when a flashy contributed piece helps you land a dreamy client. This is what I mean by are credentialing tools.
PR is one very important ingredient in the recipe for success, but just like Rome wasn't built in a day, your brand won't be built in a day (or a month or even a year). It takes time and patience to build a long-lasting brand with loyal customers. Trust me, there will be ups and downs, but don't get discouraged. One day your story will be front and center. Picture it now: You will be sitting at The Today Show being interviewed by Matt Lauer, and you will know you have made it.
About Rebekah Epstein:
Rebekah Epstein is the founder of fifteen media, an agency that works exclusively with PR firms to streamline media relations in a digital era. She specializes in business, lifestyle, fashion and beauty PR. Rebekah also [amateurly] blogs about the ups and downs of Gen Y entrepreneurship at fifteenminutesblog.
Calling all HuffPost superfans!
Sign up for membership to become a founding member and help shape HuffPost's next chapter