For graduating Academy of Art University Fashion Design students, spring marks a highly-anticipated time when, after arduous semesters of cultivation, hard work and tenacity bear the sweetest fruit – the opportunity to showcase their skills and creative vision in the university's annual Graduation Fashion Show.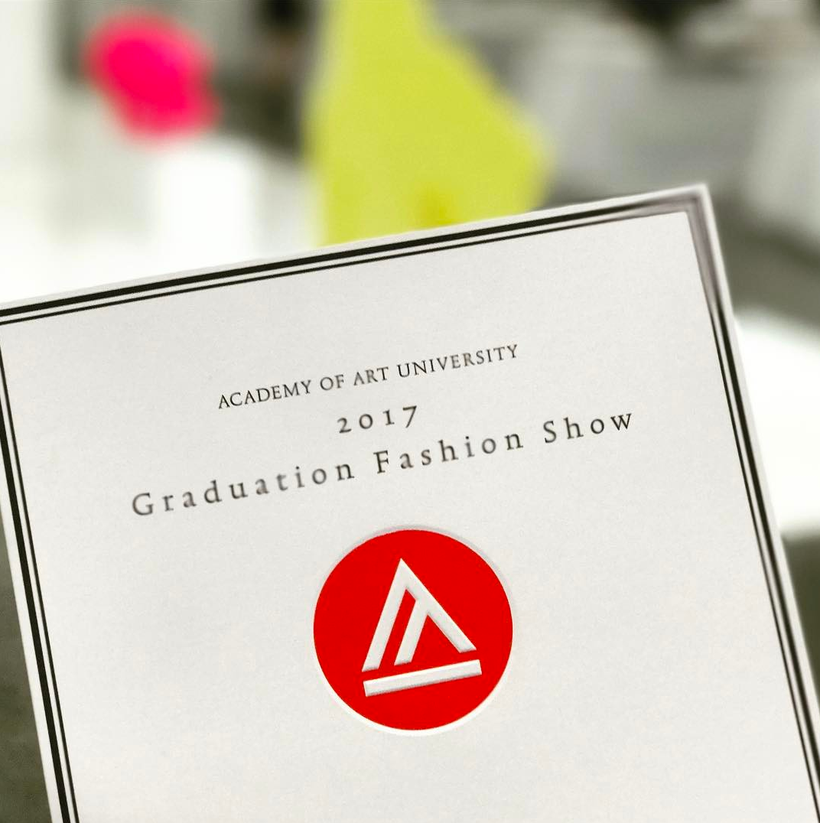 As with the transitional season, the 2017 Graduation Fashion Show was filled with pride, hope, excitement, exploration, change, and, expectedly, nerves. "[The show] is a poignant milestone," said Alexey Timbul Bulokhov, Fashion Criticism instructor at Academy of Art University. "Will they deliver interesting ideas? Will we see these designers again? Does the program have relevancy?" By the end of the show, it was clear the answer was a resounding YES.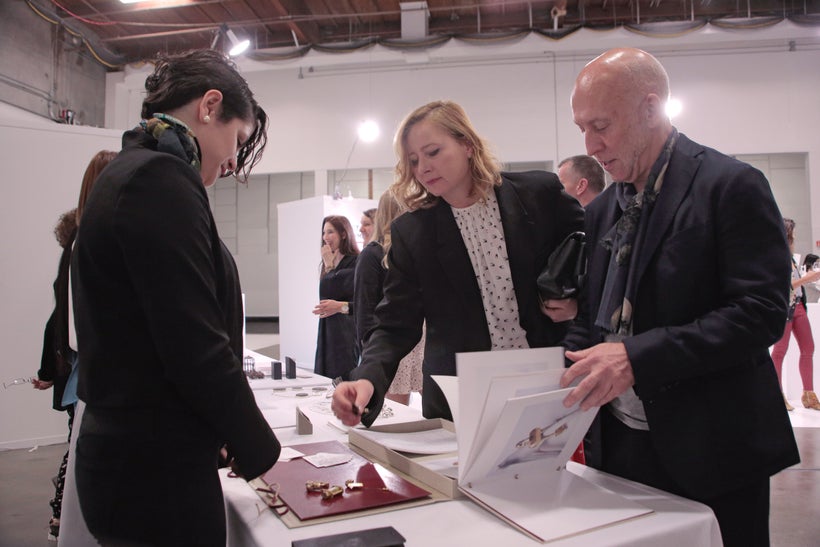 Held on Saturday, May 6, this year's event – which featured the work of 30 students across Womenswear Design, Jewelry & Metal Arts, Knitwear Design, and Menswear Design – was unsurpassed. Among the attendees that included retail executives, recruiters, media, and industry professionals was Sarah Mower, Chief Critic of Vogue.com, and Sara Kozlowski, Director of Education and Professional Development for the Council of Fashion Designers of America (CFDA). As an internationally acclaimed fashion journalist and the Ambassador for Emerging Talent for the British Fashion Council (BFC), Mower is a prolific fashion critic who's championed the likes of Christopher Kane, Mary Katrantzou, Nicholas Kirkwood, and many others. Kozlowski, an accomplished fashion veteran, is an ardent supporter of emerging talent.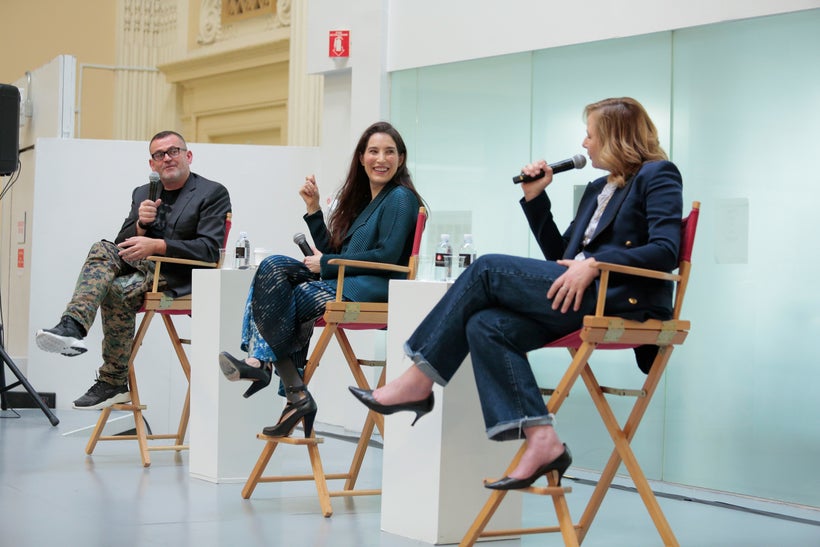 The Graduation Fashion Show is not just a celebration of a hard-earned fashion design degree. It's a platform in which students can demonstrate their acquired skills, unique perspectives, and potential to be outstanding designers to industry leaders. It's the last significant hurdle before students abandon the safety net of college life and are catapulted into the professional world. It's an achievement as much as it is a challenge and an entryway into an industry that's notoriously difficult to break into.
While the transition can be daunting, Academy of Art is dedicated to pushing and prepping its fashion design students to their fullest potential, and offers a wealth of support and resources to help bridge talent and workforce. Chatting with a handful of students that participated in the runway show a few days after the event, each soon-to-be-graduate was eager for a chance and a new beginning.
"Academy graduates exhibit awareness of industry trends, and, more importantly, are attuned to fashion's future trajectories," added Bulokhov. "I am confident we can expect to hear much more from this crop of young designers!"
After a year of working on their collections from concept to production, students raised the veritable bar and presented an array of eclectic designs deftly created using unconventional materials, intricate techniques, old-world craftsmanship, and sustainable practices. Meet the emerging talents ushering in fashion's bright future.
Scroll on to see six outstanding collections from the 2017 Graduation Fashion Show.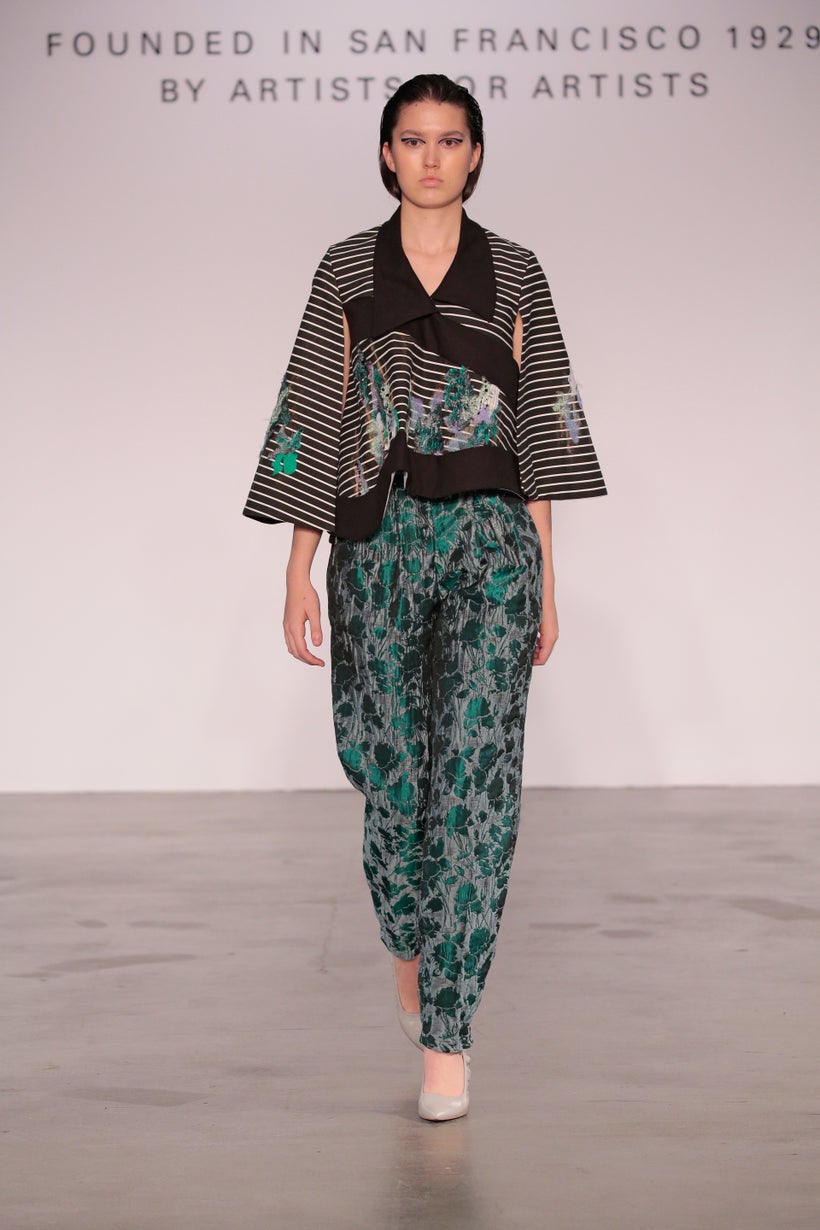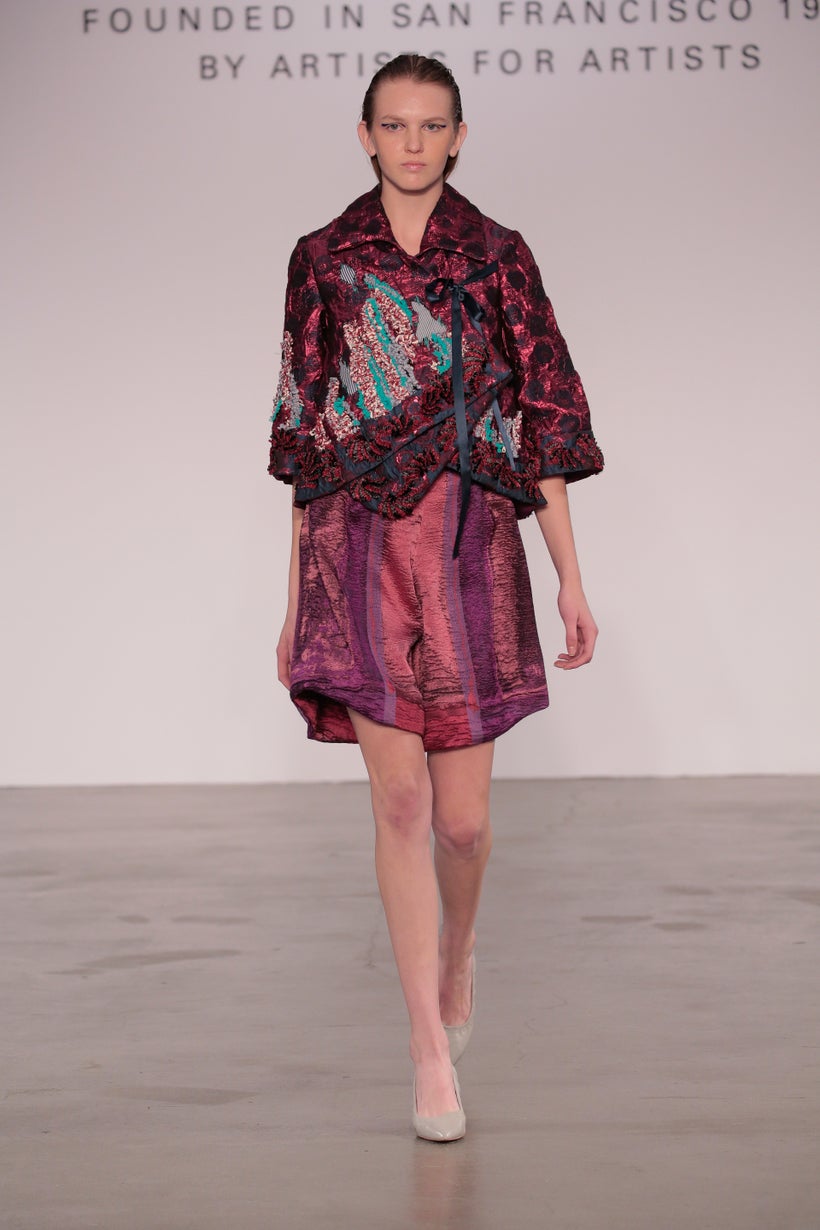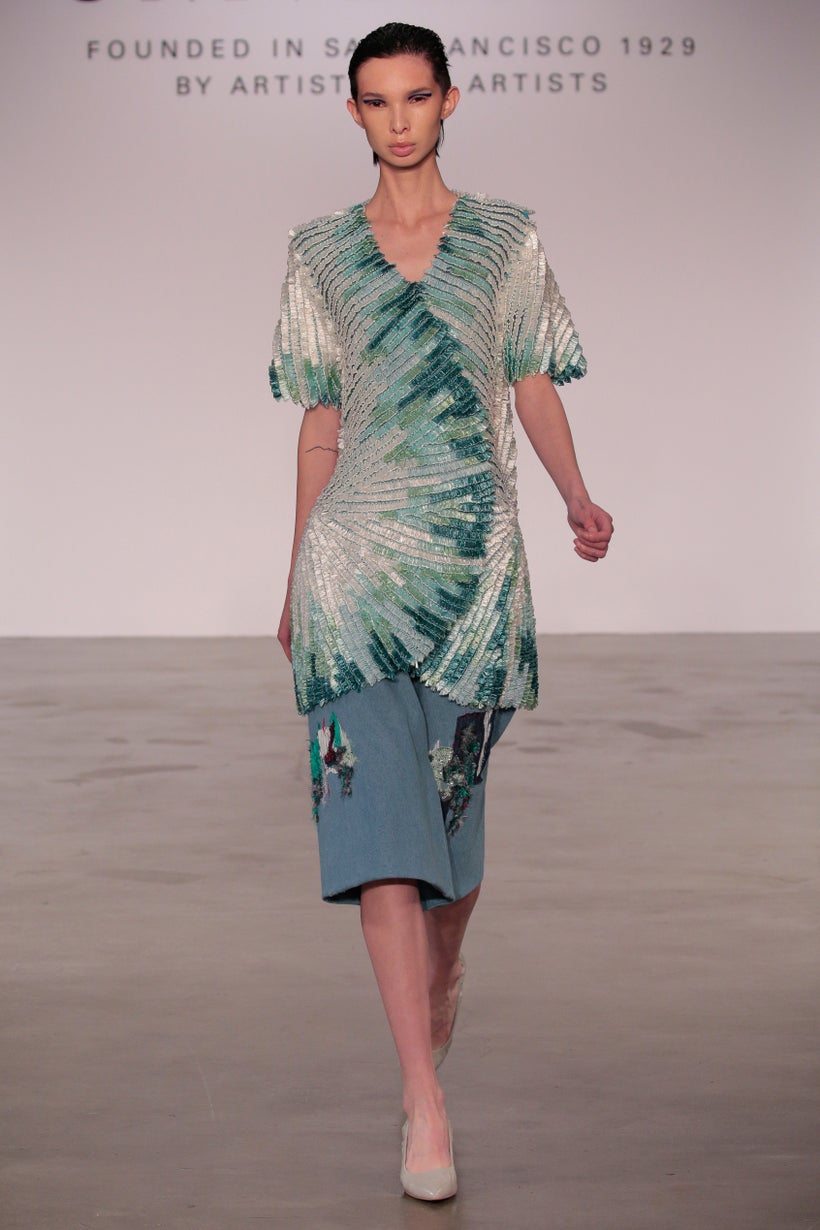 Amy Hsu Tzu Chen (BFA Fashion Design) and Xiaowen Wendy Zhang (BFA Knitwear Design) collaborated on a collection inspired by the 1993 Chinese drama Farewell My Concubine and Peking opera costume. Thinking outside-the-box, Zhang used packaging material such as raffia and paper yarn to challenge the conventional idea of knitwear.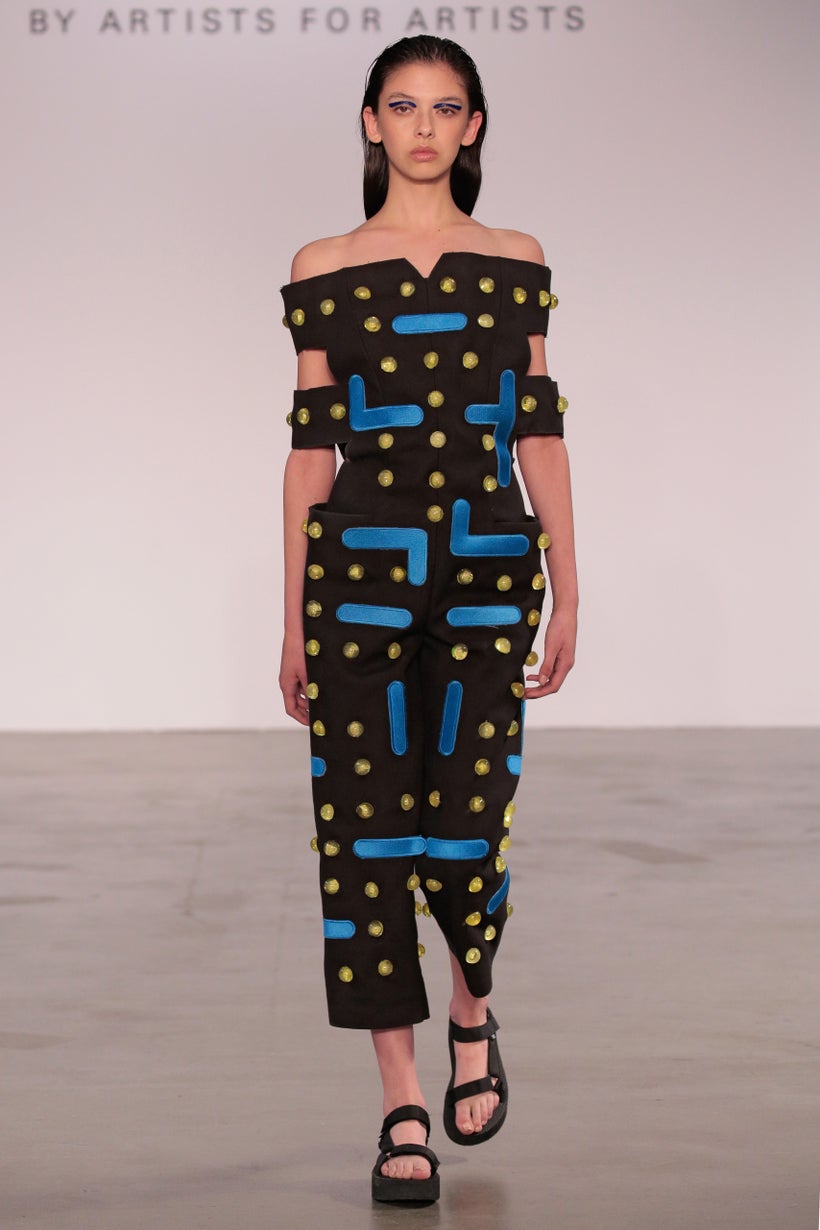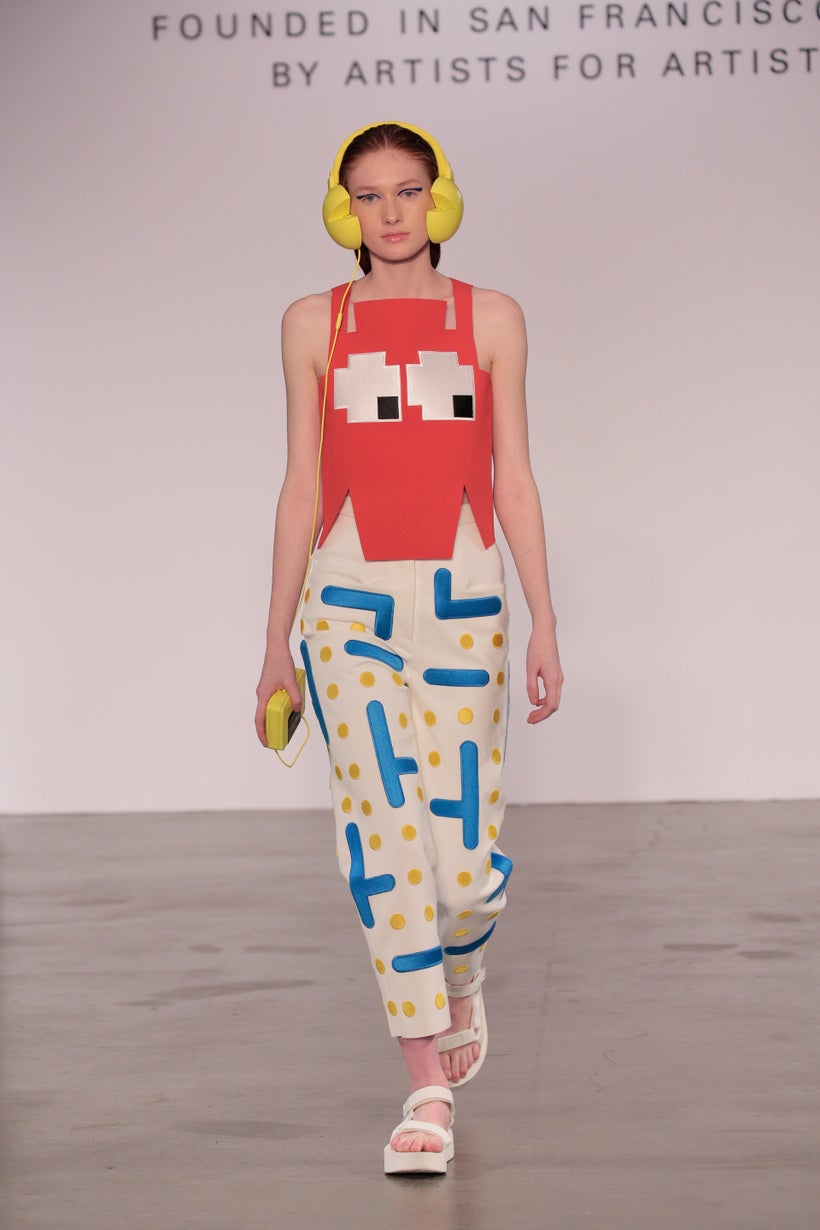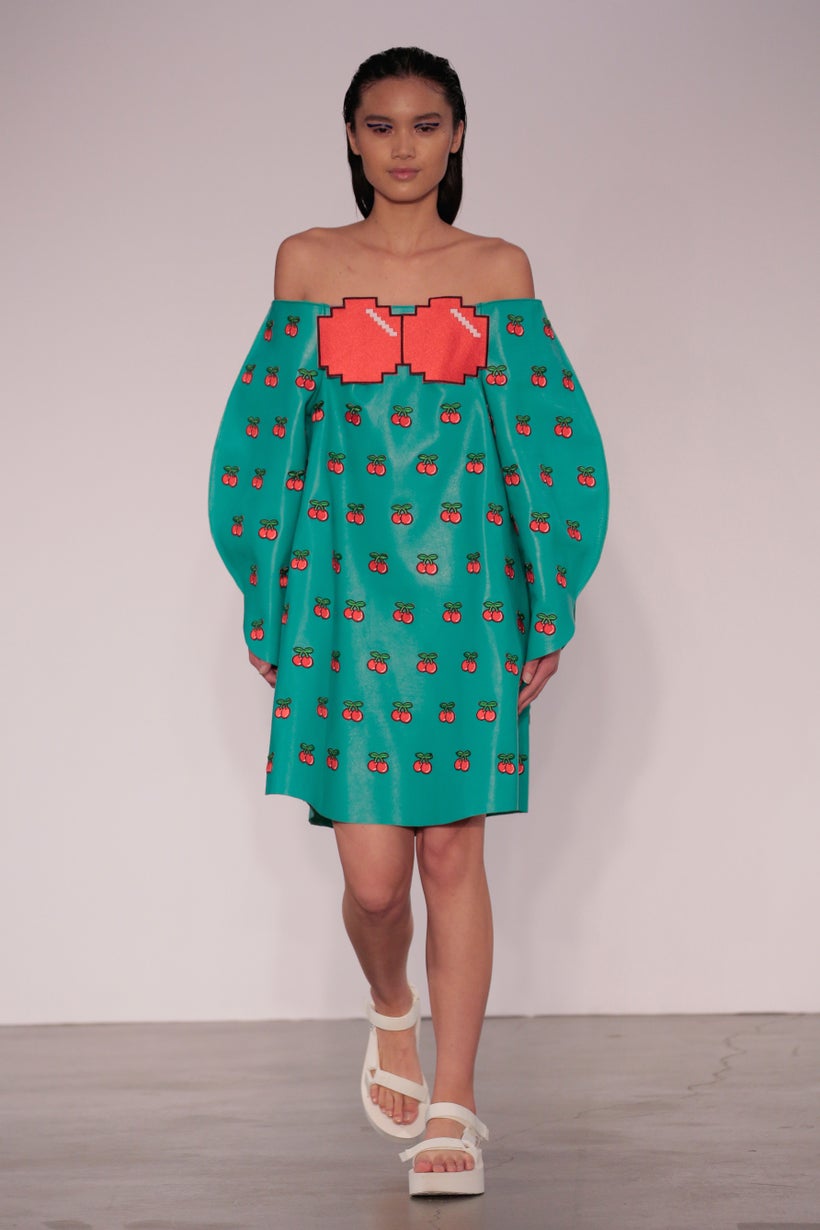 Looking back to 1980s pop culture and the classic arcade game Pac-Man, Jeanne Marie Sanguinetti (BFA Fashion Design) and Ryan Hsiang (BFA Jewelry & Metal Arts) created a collection of whimsically oversized silhouettes with no shortage of Pac-Man motifs. The duo even created headphones that pay homage to the iconic game characters.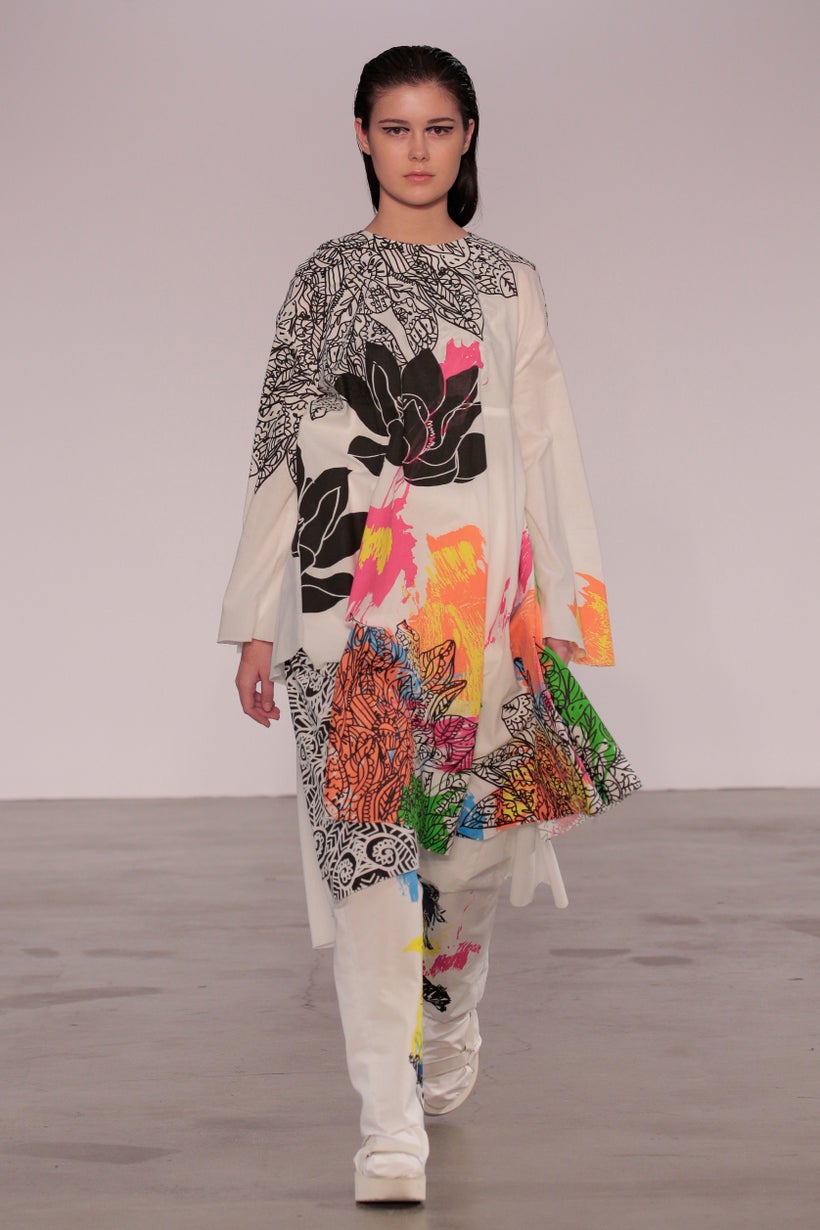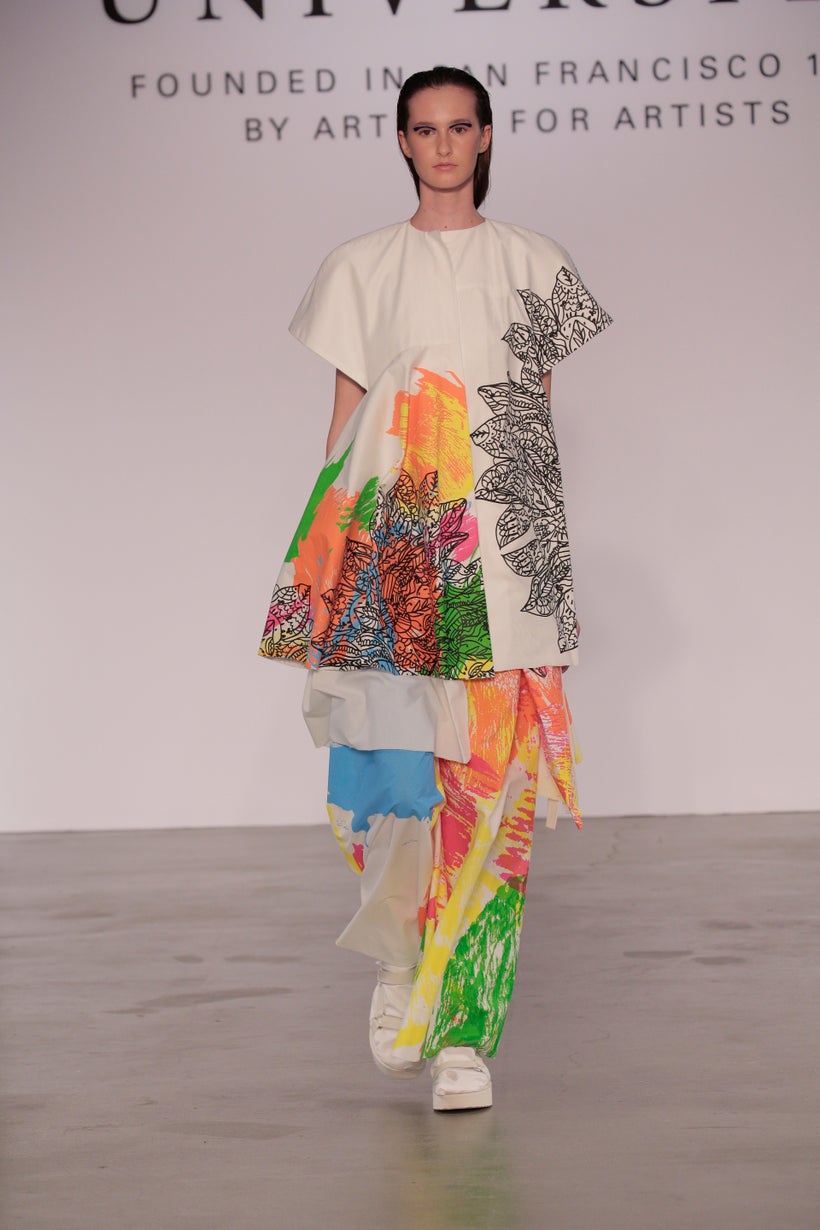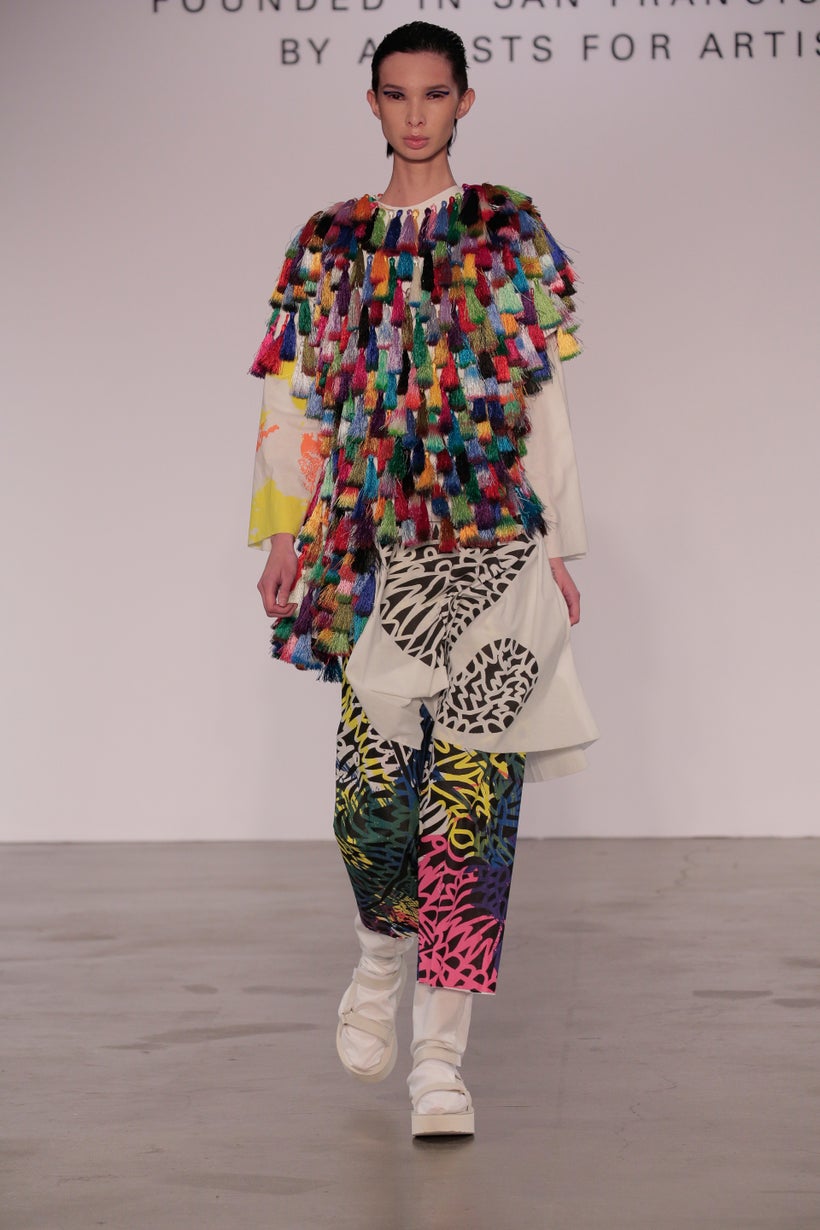 Aastha Shah (BFA Fashion Design) and Peggy Kuo (BFA Textile Design) mixed traditional Indian silhouettes with westernized street style flair for an East-meets-West appeal. The textile designs and colors were inspired my Hindi Madhubani paintings, Mehndi Henna drawings, and India's Holi Festival, also known as the Festival of Colors.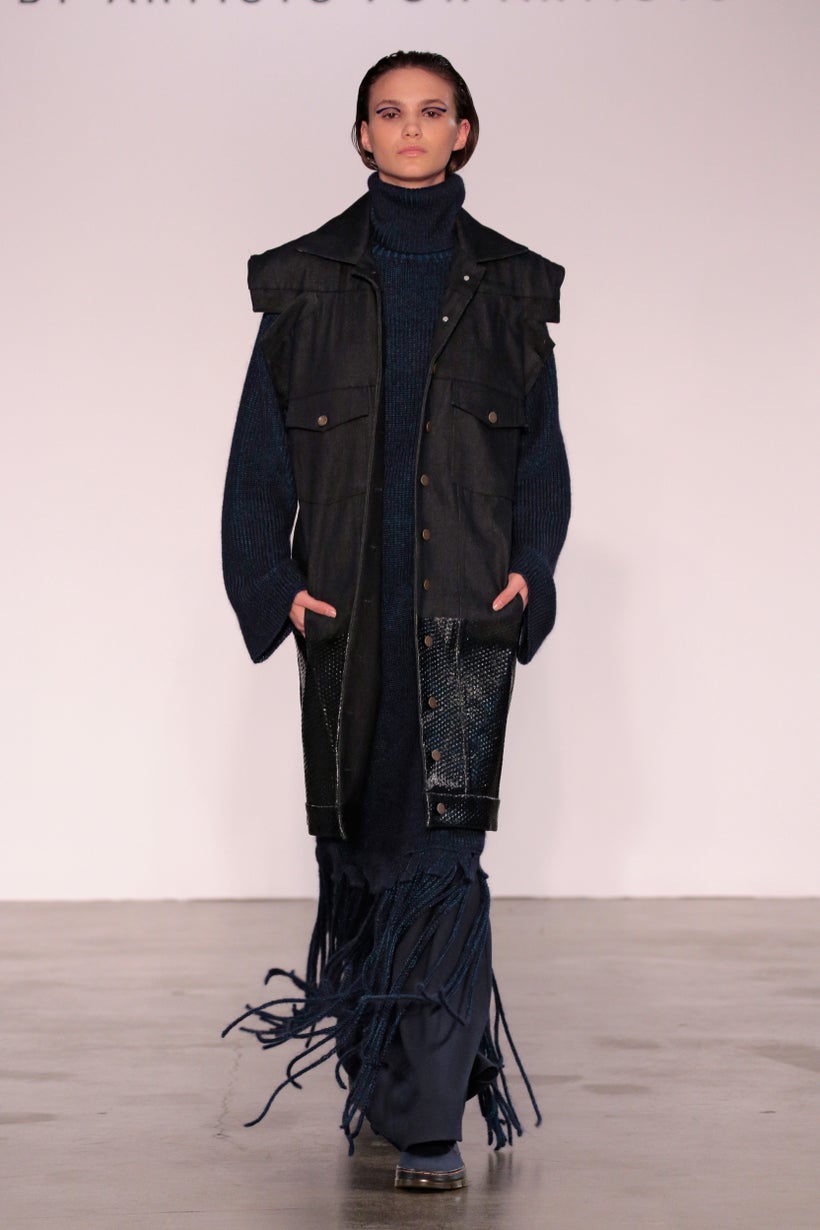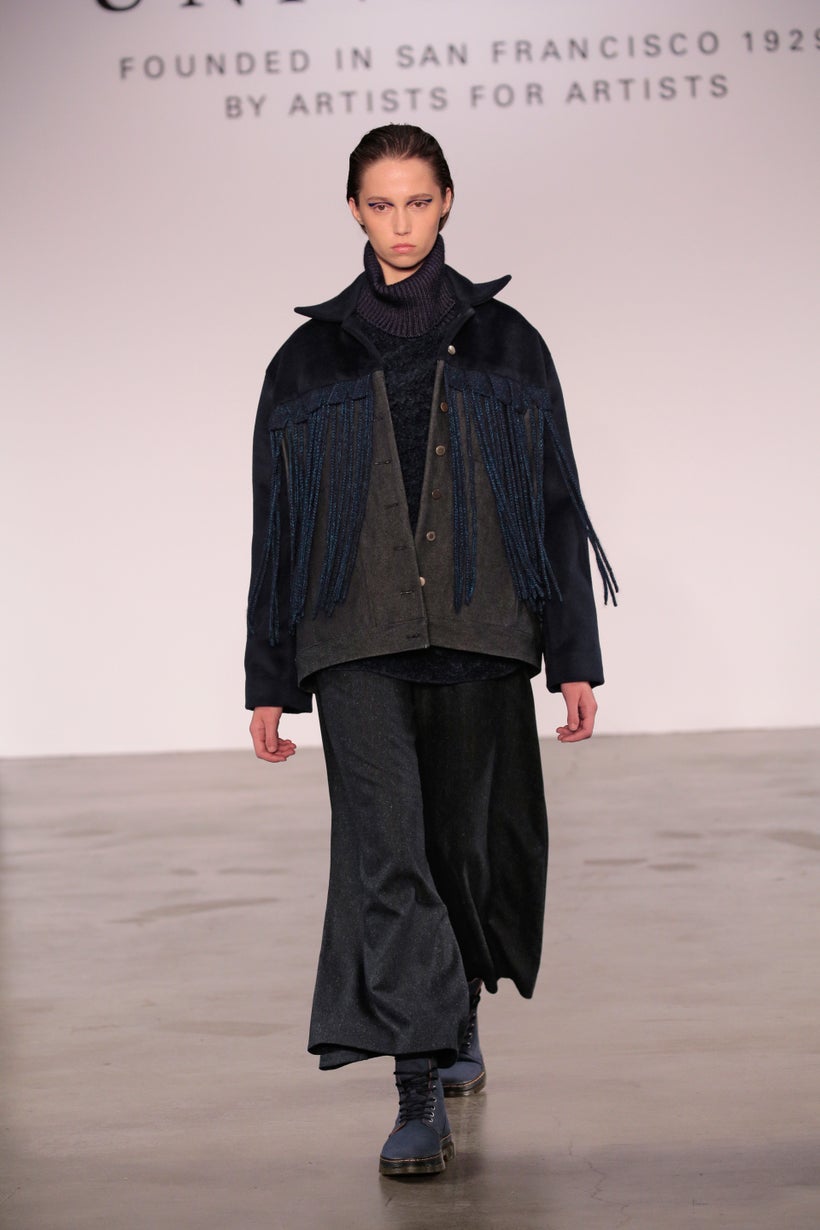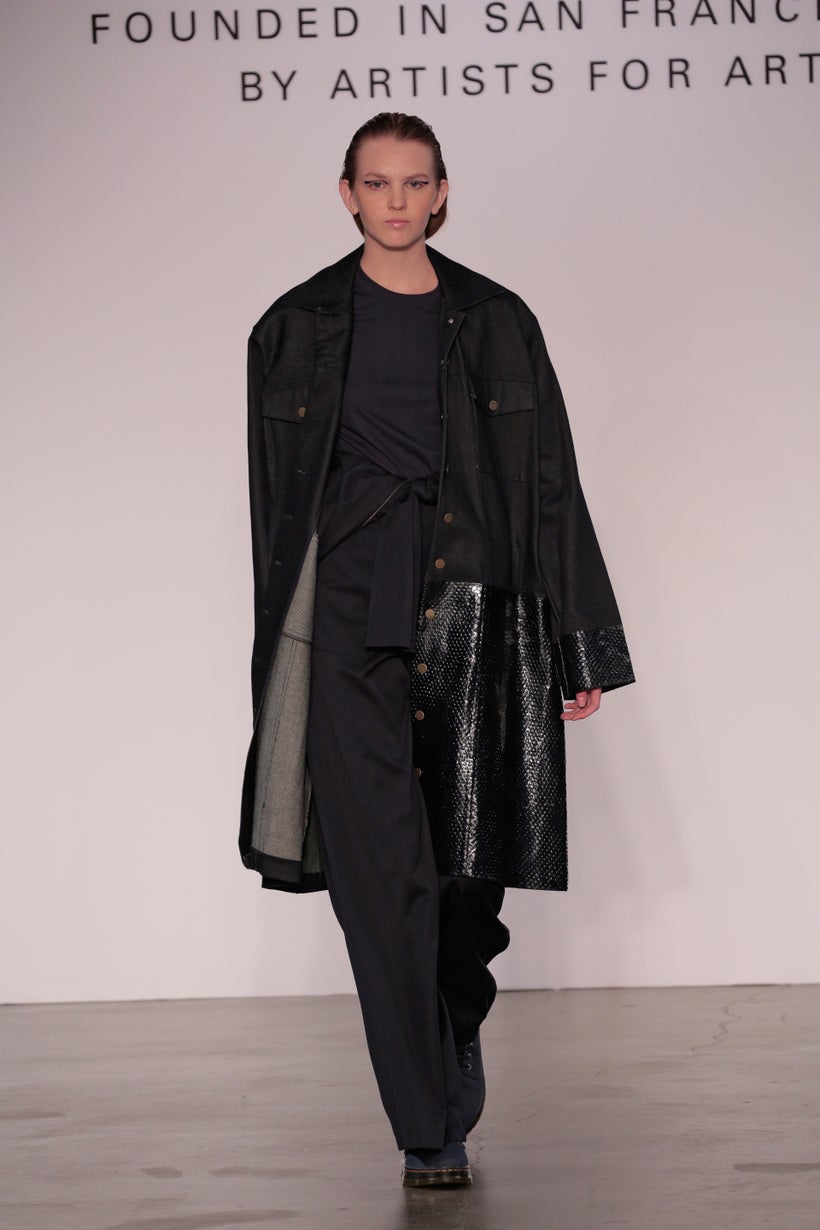 Inspired by marine wildlife, Amanda Velasquez (BFA Fashion Design) and Shanice Ashley Green (BFA Knitwear Design) created a dark, almost somber collection featuring elongated silhouettes, utilitarian details and fringe trims redolent of jellyfish tentacles.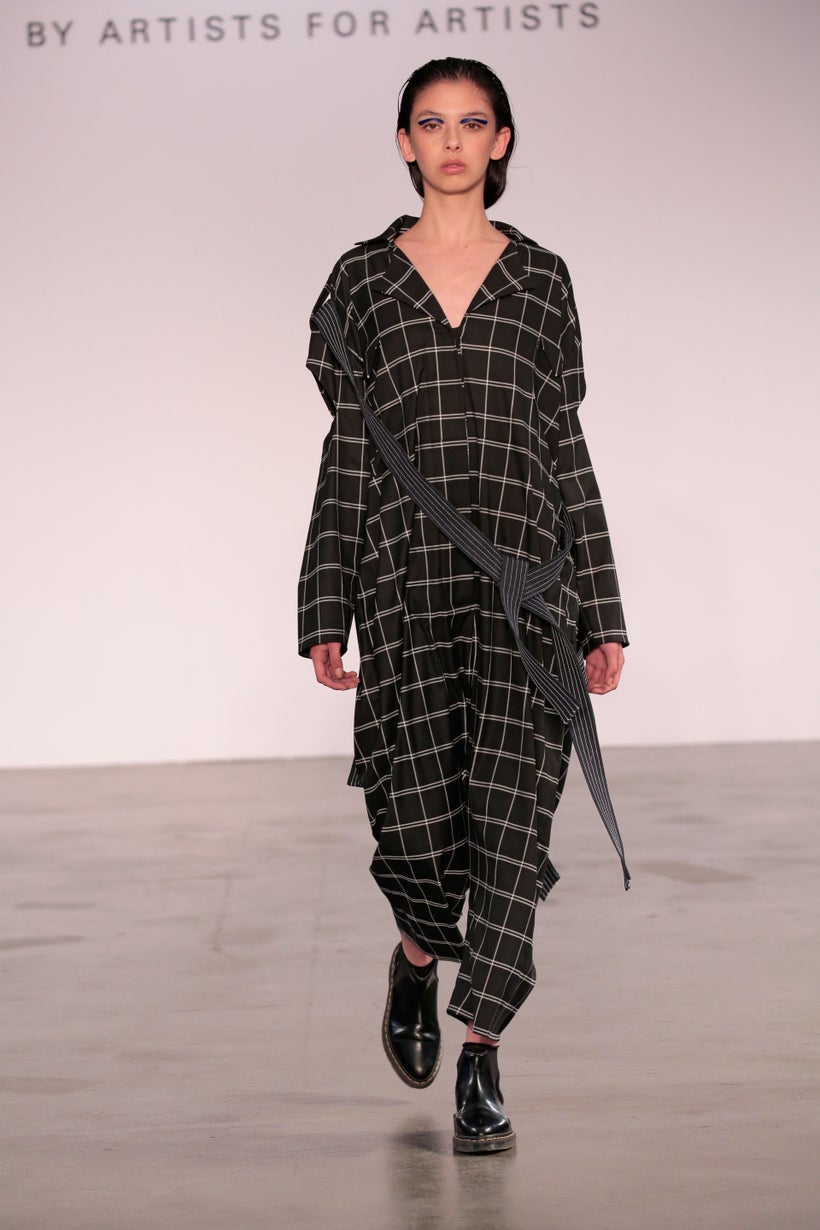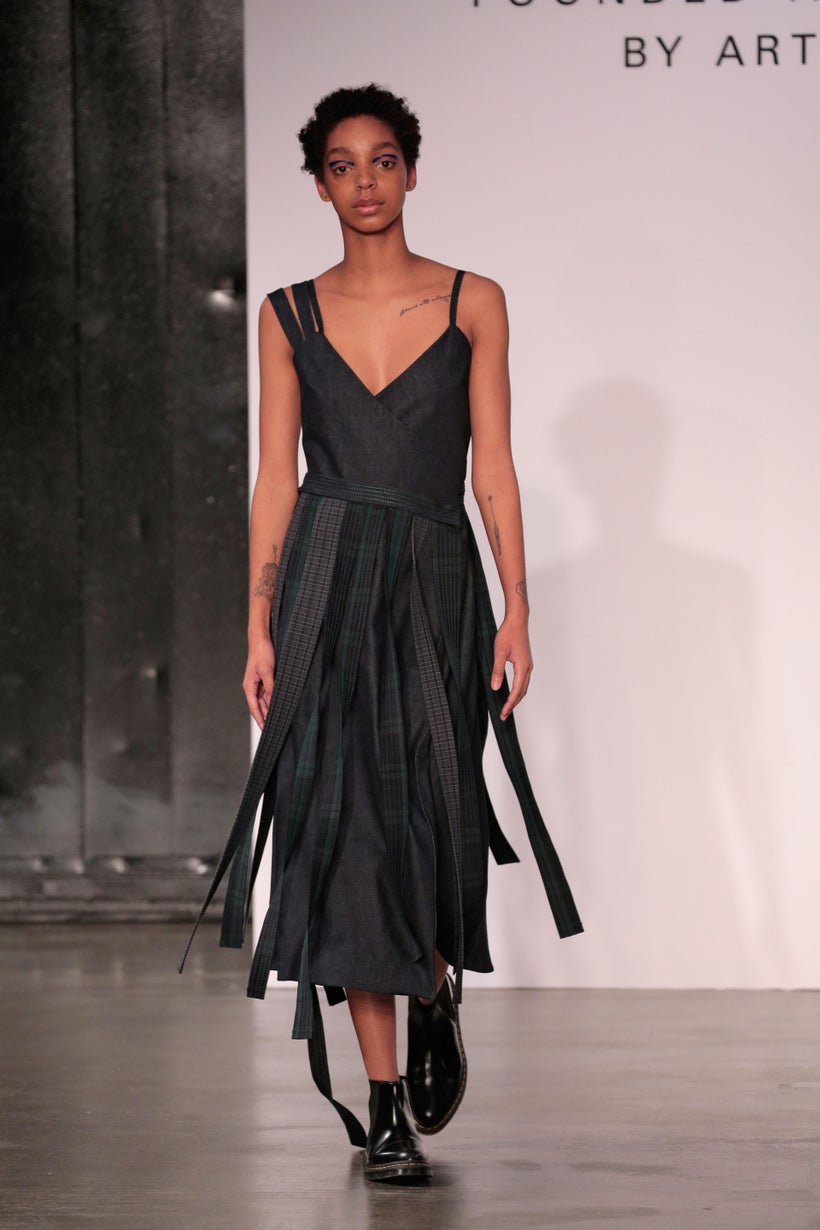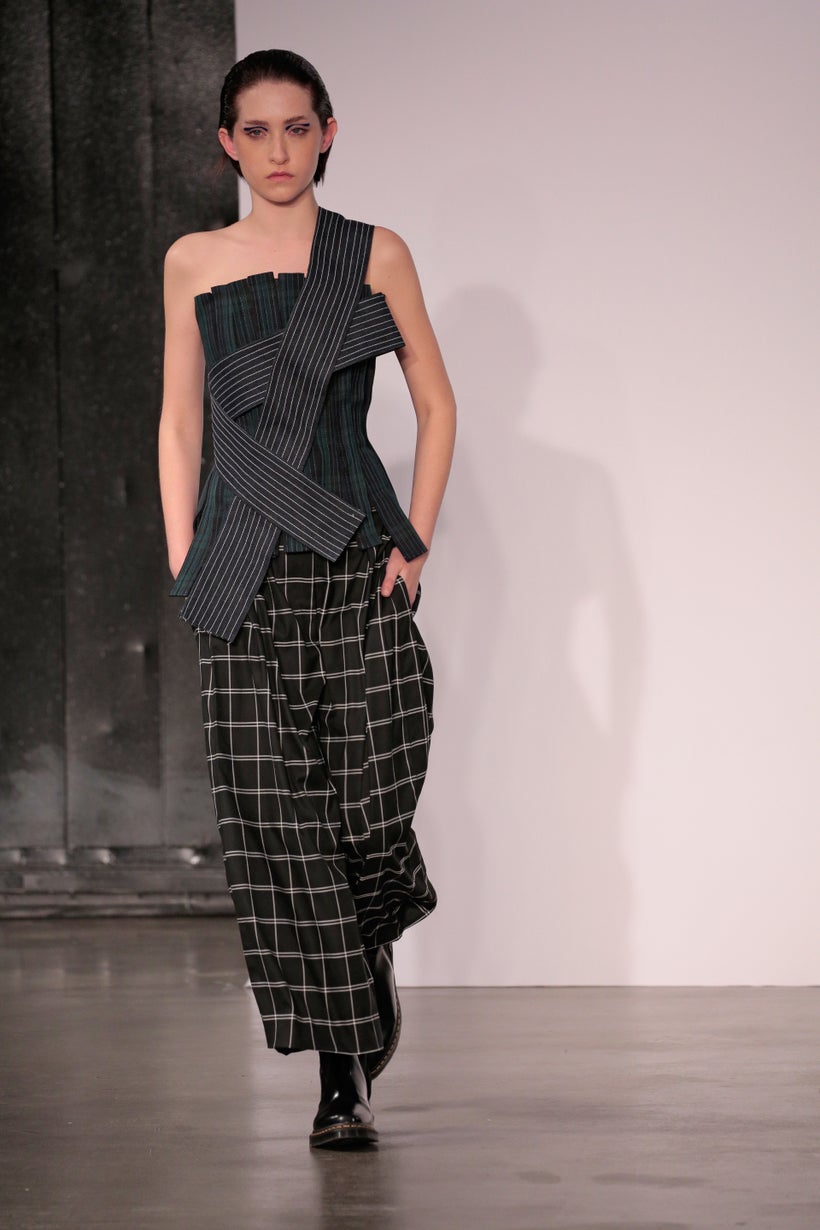 Using Japanese biker-girl gang culture as a source of inspiration, Vivian Cho (BFA Fashion Design) created contrast and tension by mixing languid shapes with sharp, stiff lines. Top stitched judo belt details conveyed a sense of rigidness and rebellion.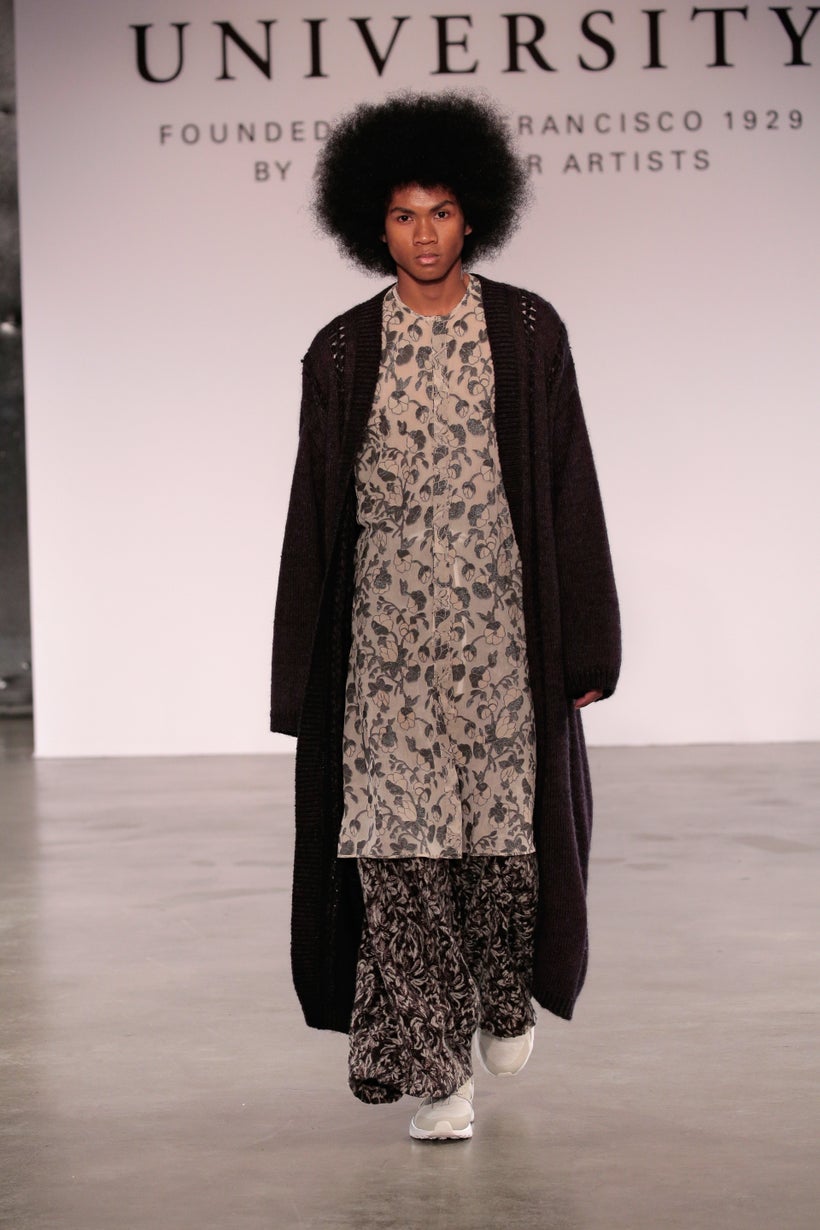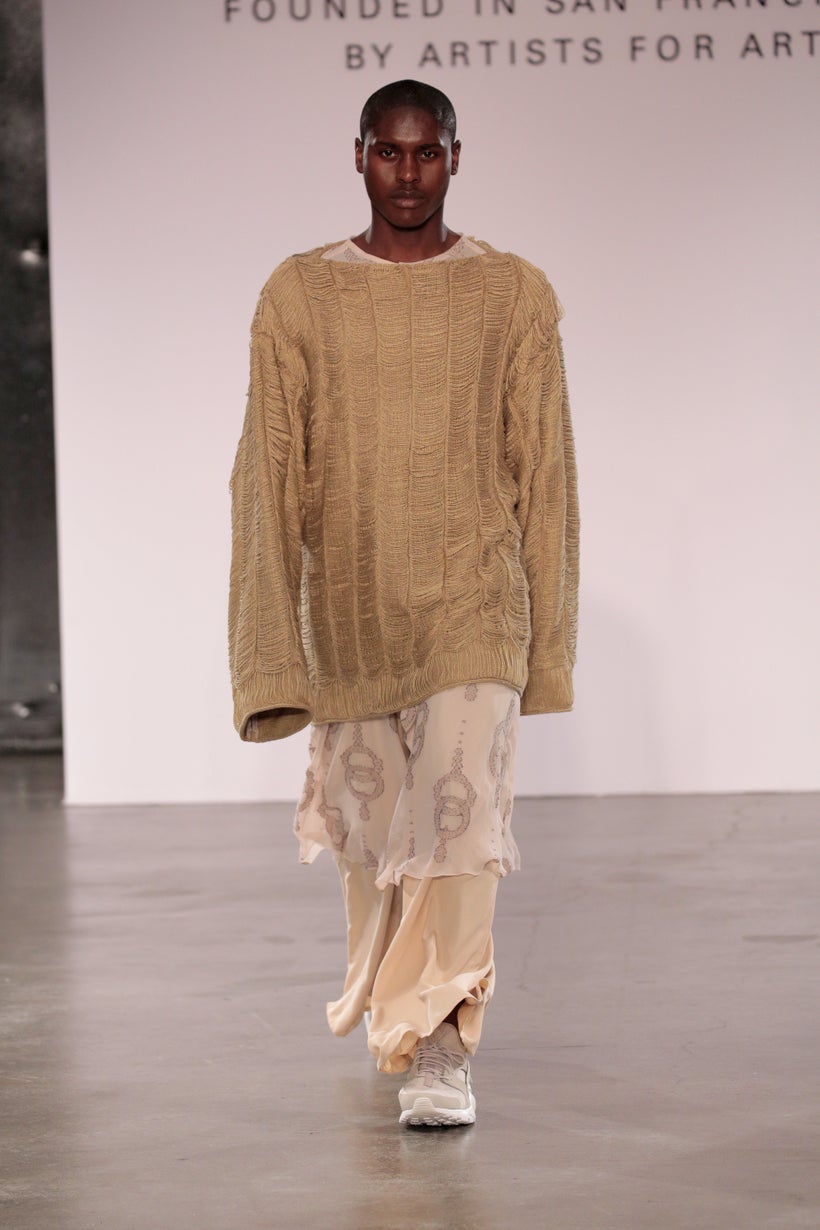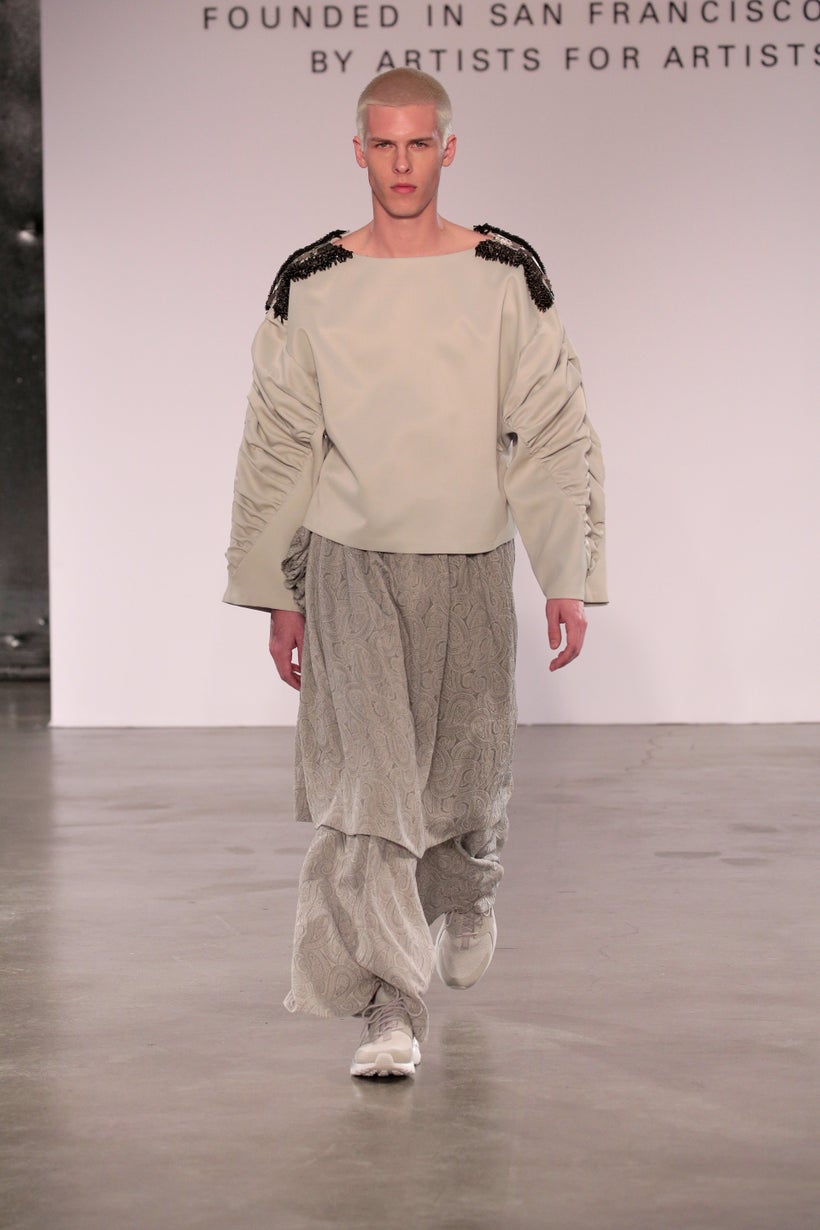 Cultures collided in a collaborative collection by Joanna Jadallah (BFA Menswear Fashion), Qin Samantha Xu (BFA Jewelry & Metal Arts), Cana Klebanoff (BFA Knitwear Design), and Jeanniffer Tirtamarta (BFA Fashion Design). Pulling from Palestinian, Japanese, and nomadic culture, the collection is a testament to beauty of diversity.
REAL LIFE. REAL NEWS. REAL VOICES.
Help us tell more of the stories that matter from voices that too often remain unheard.
This post was published on the now-closed HuffPost Contributor platform. Contributors control their own work and posted freely to our site. If you need to flag this entry as abusive,
send us an email
.