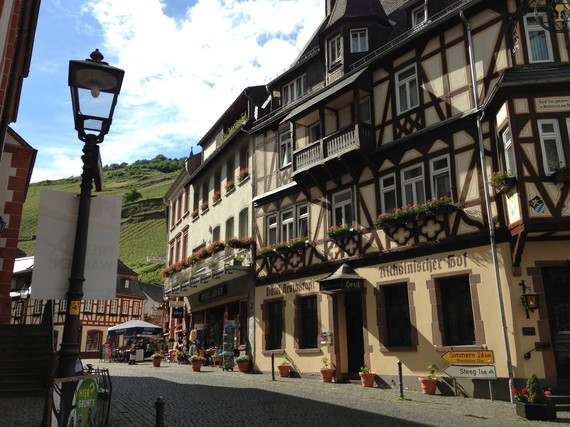 On a personal level, it reminded me of the first time I visited the naked baths of Bad Homburg, a 20-minute S-Bahn away from Frankfurt, in an effort to shed what I viewed as the quintessential flavor of "American prude" that we all seem to carry. The baths represented my charge against culture -- I would walk around in a co-ed, naked sauna, and I was determined to like it.
My slow-to-gain confidence was quickly shattered when a gentleman with a small red towel folded over his lap inquired into how I liked the baths -- sitting otherwise stark naked across from me in newly built Hammam -- and if I, perhaps, would be interested in getting dinner after this.
But these are the moments that expats crave -- the experiences that toggle mortification and hilarity, and either re-affirm or completely buck everything that we had assumed about the "other" culture. With that in mind, and in celebration of the funny and awkward, the following are my top observations and surprises about living in Germany.