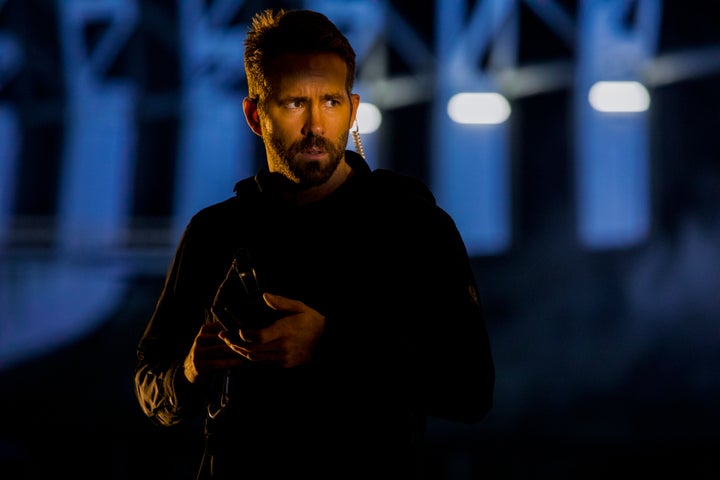 The Netflix Highlight: "6 Underground"
What's up: Netflix's "6 Underground" is an action movie about vigilante justice. It's a bit of a return to form for director Michael Bay (both a good and bad thing) after his long focus on the "Transformers" franchise. Ryan Reynolds stars as a billionaire vigilante who leads and funds a team of globe-trotting super soldiers.
Be forewarned: The plot doesn't make sense. Reynolds and his vigilante squad all fake their deaths so they can thwart people they deem to be bad while staying off the grid for unclear reasons. Also, the characters' flashy missions destroy cities, kill passersby and otherwise gain a high level of attention ― so it's unclear how these people stay off the grid.
Basically, don't think too much about it, because it's clear Bay and the writers didn't. Much like Bay movies of the past, this movie is just a vehicle for action sequence after action sequence.
The movie begins with a shot of the clouds and then various shots of a rusting plane. "What if I told you I know what happens when you die," Reynolds says in a self-serious voiceover. "You become a ghost, trapped in a shadowland." All right.
More shots of the plane, and the voiceover continues: "A world of whispers. Invisible except to other ghosts. Orphaned. Unable to return to those you loved. But with loneliness comes freedom."
A song by the band Muse starts playing as a functioning plane rips through the sky over tall, red rocks and a body of water. The voiceover continues and Reynolds is seen piloting the plane wearing a Red Bull helmet, the first of the movie's many product placements.
Reynolds stars with Adria Arjona, Dave Franco, Manuel Garcia-Rulfo, Ben Hardy, Corey Hawkins and Mélanie Laurent.
"6 Underground" runs 2 hours, 7 minutes.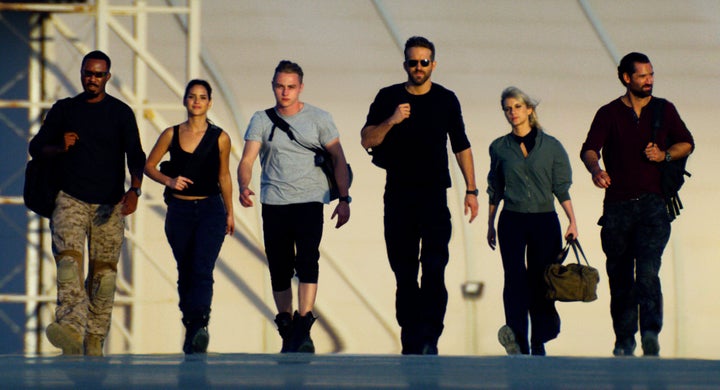 Sum-up: This is not a good movie. The story makes no sense. Tired, unimaginative jokes fill the script. The characters are morally bankrupt. Watching this movie should elicit one big "yuck."
But the movie doesn't intend to concern itself with clarity or morality ― it's just a series of action shots. As such, these action shots succeed in being far superior to others in the genre and provide a glimpse of how action movies may look in years to come.
Bay has mastered various toys of technology, such that his trademark explosions and car flips can happen with even more frequency than when he first developed that style. The action sequences appear to tear up famous cities on a granular level ― meaning that a CGI building doesn't simply collapse like in other movies: Five things are breaking every second while construction poles fly into heads and something else explodes, and on top of this, each shot has interesting coloring and lighting choices. It's just so much at all times.
The movie tries to inject some comedic balance and character work into the action sequences, mostly through Reynolds bringing his Deadpool-inspired comedy persona to the role. Basically, that just means the movie formula is one explosion, then an out-of-place Reynolds joke, then another explosion, then an out-of-place Reynolds joke. The blending of comedy and action doesn't make the movie richer, it just makes the scenes more jarring ― perhaps, most generously, adding to the what-am-I-watching spectacle.
You may want to aggressively turn off your brain to watch this, but the hyper-overstimulation will keep bringing you back in.
Heads up: Nationalistic fascism runs through this movie. This celebration of (mostly white) vigilantes using militaristic force to thwart "bad guys" does not hold up to any scrutiny. The movie should only be watched for the pure spectacle of special effects, which are truly on a best-in-class level.
Close-up: The movie begins with an action sequence that lasts over a dozen minutes and has a different special effect every few seconds. The vigilante team drives at high speed through Florence, Italy, killing bad guys and pedestrians, destroying art in the museum (and stopping to gawk at the size of the penis on Michelangelo's "David"), and at one point attempting to avoid running over a baby and some puppies. Amid this craziness, the driver pulls the car (a bright-green Alfa Romeo) over so Reynolds' character can hold a dangling eyeball over a stolen phone to access its contents. The gross, realistic eyeball (and cord) gets much screentime. While Reynolds is dangling the eyeball and the car is paused, birds poop on the windshield. In the backseat, a "doctor" tries to stop one team member's wound from gushing blood. This is a movie of hyper-maximalism through and through.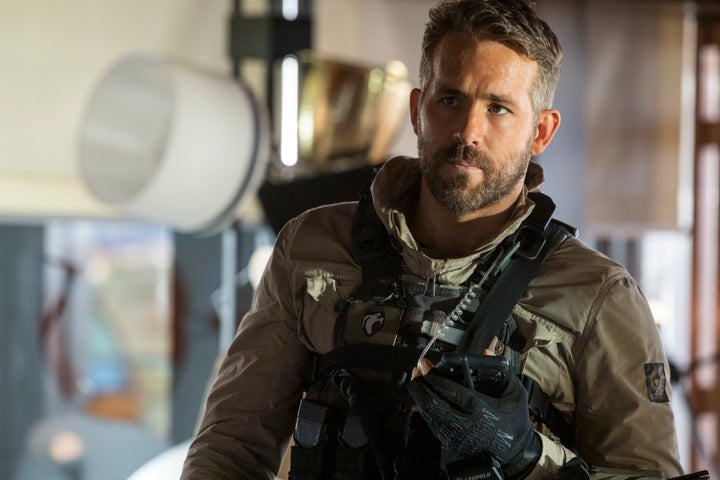 History: Using vigilante justice as a plot point has a long history in storytelling, going back to Zorro and Robin Hood. Bruce Wayne, a capitalist billionaire funding his own vigilante justice in the "Batman" comics, iterated on that concept in 1939. Reynolds' protagonist in "6 Underground" certainly comes from that lineage as a less dark and more comedic Wayne.
Comparable Movie: Although the storytelling is different, it's notable that Netflix ultimately had multiple high-budget action movies this year. "Triple Frontier" from March also follows a crew of action hero-types as they go on a mission that's not aboveboard. The spectacle of "6 Underground" far surpasses "Triple Frontier," though.
The Characters And Money: The protagonist is a billionaire who uses his money to enact vigilante justice around the world. While other stories also feature ungodly rich people ruling the world, "6 Underground" visually expresses the perversion of extreme economic inequality by using the money for violence and active decisions about what's right or wrong — or who lives and who dies. Tellingly, many pedestrians die in the collateral damage of this billionaire's missions.
Bonus: In September 2018, Reynolds tweeted a video of himself on the set of "6 Underground." He casually leans against a wall while a car explodes and flips behind him. Watch here:
A Couple Of Netflix News Stories From This Week
1. Netflix earned 34 Golden Globes nominations this year, a record for a single company. The nominations come from both the television and movie side. "Marriage Story" (six nominations) and "The Crown" (four nominations) dominated the movies and television categories, respectively.
"A Family Reunion Christmas" (Netflix Family)
"It Comes at Night"
"Michelle Wolf: Joke Show" (Netflix Original)
"Outlander" (Season 3)
"Especial de Natal Porta dos Fundos" (Netflix Film)
"Jack Whitehall: Christmas With My Father" (Netflix Original)
"6 Underground" (Netflix Film)

Popular in the Community