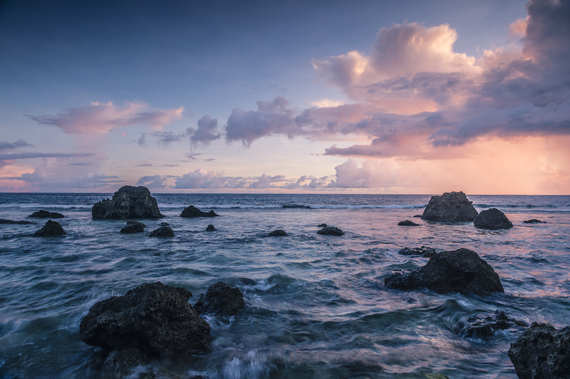 Impact capital is revolutionizing the nonprofit world--and conservation.
Impact investing is a big topic of conversation this week at the World Economic Forum in Davos, Switzerland. I'm participating in various sessions here at Davos on this key opportunity.
By using investor dollars and business principles to transform the traditional nonprofit funding model, I think we can significantly accelerate progress.
Here are six examples of impact investing deals that my organization, the Nature Conservancy (TNC), closed during the past year.

1. Arrange a LBO for Nature.
TNC purchased 165,000 extremely strategic acres in Washington and Montana to save millions of acres of wildlife habitat, protect drinking water sources and eliminate the risk of development.
The purchase price was $134 million. Impact investors provided 95% of the capital at very low-cost financing, and just 5% came from traditional donors. In other words, we did a leveraged buyout for nature. We leveraged our precious donor capital to maximize returns.
We raised $26 million of investor and donor capital to support conservation initiatives in Africa, including scaling up a livestock business to improve cattle grazing practices of northern Kenya's Samburu communities.
The program empowers African communities to sustainably manage their grasslands while earning higher prices for their cattle.
Cities around the world face huge challenges from stormwater runoff. During rainfall, storm drain and sewer overflows send grime, pollution and even raw sewage into nearby waterways.
In Washington, D.C., we're using impact capital to build green infrastructure that cost-effectively soaks up stormwater right away. It's a model we plan to use around the world to help cities save money on expensive infrastructure upgrades that take a long time to build--and to help them hugely improve their environment at the same time.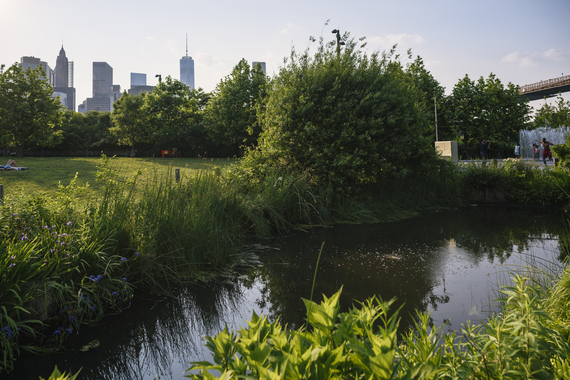 A big challenge for water is that its value is much higher than its actual cost. Using water is a steal, and it shouldn't be.
We're putting a fair price on this resource by creating a market for trading water allowances among famers, cities and conservation organizations.
TNC recently closed its first round of funding--$19 million--for what will be a $69 million fund in Australia.
TNC used impact capital to help the Seychelles government restructure nearly $30 million of debt.
The arrangement allows the island nation's government to redirect debt payments to protect their oceans and coasts from the impacts of climate change.
TNC created the Conservation Note, a new financial product that allows investors to make loans to conservation projects.
Investors earn a below-market fixed rate of interest together with an environmental return. Since its initial offering, investors have purchased more than $42 million in Notes.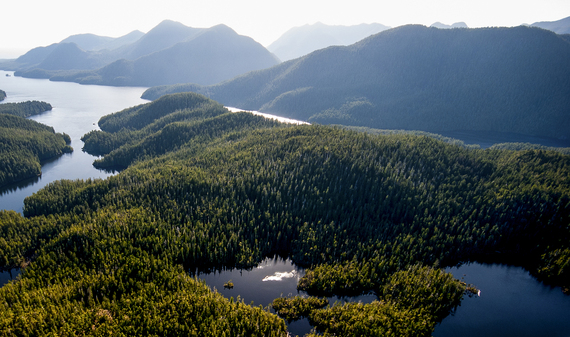 To finance deals like these, TNC and JPMorgan Chase formed an investment bank called NatureVest. NatureVest is a TNC unit that structures investments and raises capital from investors who want to fund projects that deliver both environmental and financial returns.
Impact investing has huge potential to scale up solutions to the big challenges we'll be focusing on this week in Davos.
By tapping into a whole new source of funding, we can generate more capital for the environment and other important causes, introduce greater precision and accountability to our work and get more accomplished to make the world a better place.
I look forward to a robust discussion about impact investing here in Davos this week.
Images (top to bottom): The sun sets over the Island of Kosrae in Micronesia, where the Nature Conservancy protects the last Ka forest of its kind in the world. © Nick Hall; Wisherd Ridge, part of the Nature Conservancy's Great Western Checkerboards project in Montana. © 2014 Steven Gnam; A herder watches over cattle at Lewa Wildlife Conservancy in Northern Kenya. © Ami Vitale; Brooklyn Bridge Park. © Kevin Arnold; Red gum trees hanging over the banks of the Murray River in Victoria, Australia. © Paul Sinclair/Trust for Nature; Aldabra Atoll in the outer Seychelles. © Camerapix; Clayoquot Sound on Vancouver Island in British Columbia, Canada. © Bryan Evans