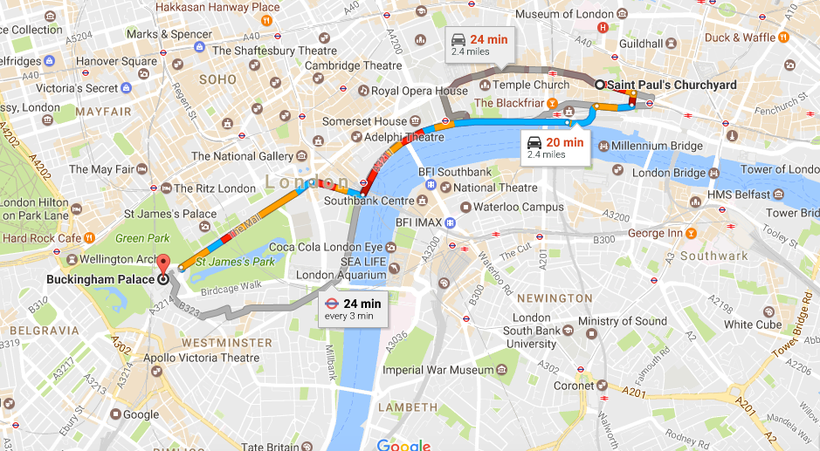 Climate change, the collapse of manufacturing, the lack of affordable homes – it's easy to see today's challenges as leaving governments overfaced and underfunded. Yet paradoxically, it's problems like these that have spurred one of the greatest periods of public sector innovation, as officials the world over are finding ways to do things better, cheaper and smarter.
Over the past 18 months, Apolitical has shared more than a thousand groundbreaking government projects from around the world. From these hundreds of examples, in different fields and dozens of countries, we have isolated a small number of common themes. These are the new tools at the cutting edge of how to get things done in public service, and represent the forefront of government innovation.
You probably carry a supercomputer in your pocket, and although not everyone on earth has a smartphone, since 2014 there have been more active mobile devices worldwide than people. The uses are infinite: making welfare payments by mobile in Bangladesh; tracking children on school buses in Boston; geo-tagging mosquito spraying missions to stop dengue fever in Pakistan.
2. Intense Citizen Engagement
Trust in democratic institutions can no longer be taken for granted, so governments are doing more than ever before to involve citizens in how they make decisions. Dozens of cities are trying 'participatory budgeting', where residents get to suggest what government spends its money on, and then vote on a shortlist. Paris's version is disbursing $550million. Portugal has just become the first country to try it nationwide.
The sheer amount of information produced by digital devices allows governments to do things it never did before. Barcelona measures the dampness of the soil in its parks, and automatically dispatches watering teams to beds that dry out; Amsterdam tracks how many pedestrians are on its streets at night, and dims the lights if nobody's around; dozens of cities are using data from Waze, Uber or Lyft to reduce congestion.
The classic negative stereotype of public services is that they're a baffling labyrinth of forms and offices where you can never find what you want. Design thinking aims to learn from the people who make things like MacBooks to make your 'user experience' of government smooth and seamless. Singapore, for example, has redesigned its job centres to make them calm, welcoming and easily navigable for people who are stressed and angry.
Problems like climate change are too big to be tackled by government alone, so they have started to work more closely with the private sector, NGOs and philanthropic foundations. New York has brought in IBM to teach schoolchildren science and job skills; Tanzania has used Coca Cola's supply chain to deliver medicines; and Tokyo is using cab firms to take pregnant women to hospital.
The study of behavioural insights – into the minutiae of how people act – has transformed government communications. The UK's 'Nudge Unit' recruited 90,000 extra organ donors each year simply by showing people an appeal when they renew their driving licence. It also brought in tens of millions in taxes earlier than expected by letting people know that their neighbours had already paid.
Whether these trends in government innovation will be enough to handle the scale and complexity of the problems our societies face is an open question. But what may happen is that in this time of necessity, governments are forced to develop the tools that will become ubiquitous in the future.
REAL LIFE. REAL NEWS. REAL VOICES.
Help us tell more of the stories that matter from voices that too often remain unheard.
This post was published on the now-closed HuffPost Contributor platform. Contributors control their own work and posted freely to our site. If you need to flag this entry as abusive,
send us an email
.