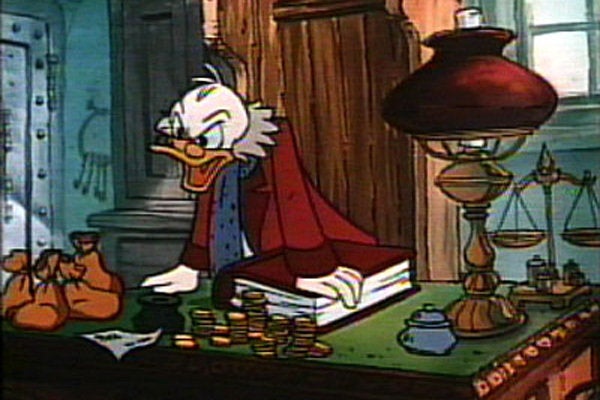 During the Holiday season, waste, like consumerism, goes into overdrive. Come December 31, curbs across America are weighed down with piles of Christmas trees dripping with tinsel and heavy trash cans packed full of used wrapping paper.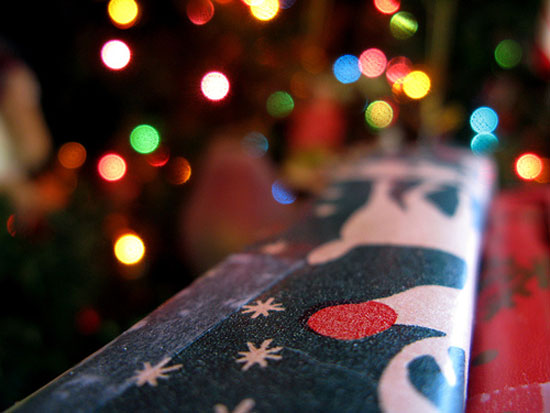 Then there's the waste that's neatly folded in a dark corner of your closet, the gaudy object you will never be seen in public in: the ugly sweater. Or let's call it the symbol of all gifts that didn't quite hit their mark.
Here are five ways to cut down on waste during the holidays (and avoid the ugly sweater).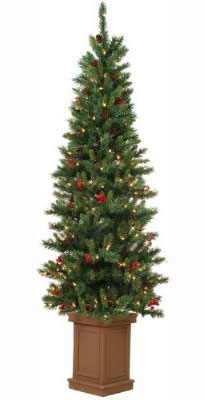 1. Buy a Christmas Tree in a Pot
A bite-sized Christmas tree in a pot can be just as satisfying, decked to the nines, and could have a lasting impact on your lawn if you are lucky enough to have a place to plant it after a few years. One of the more gorgeous trees I see each year came from such humble beginnings, and is now a towering spruce planted in the center of a circular driveway.
2. If you Must Buy A Christmas Tree, Recycle it

Photo courtesy of Fish Lips Paper Designs
3. Recycle Wrapping Paper and Cards
Recycling wrapping paper and cards can drastically reduce your holiday waste and generate a big dose of nostalgia. My family has cards that go back to the absurd misspellings and crayon scratches of the 1970's. Pasting these on a gift add a little something extra. The same goes with paper. For best results, pay a little extra for sturdy paper or cards that will survive wear and tear. Another option? Make your own cards or purchase wrapping paper or cards that are already recycled. Fish Lips recycled wrapping paper comes in modern eco-chic designs and Grow-a-Note recycled cards can be planted after use for a fresh posy of wildflowers come Summer. For no waste at all, send an e-card.
4. Make Requests
Getting gifts you don't want is no fun. Worse, giving gifts you realize are unappreciated. Think about what you could use in advance and start dropping the subtle (or not so subtle) suggestions. Ask people what they really want. If Aunty still insists on knitting the sweater that could get you pummeled on a playground, donate it to an organization in need.
5. Team up to Purchase Pricier Gifts
If the wallet is the worry, team up with friends or family members to give a more expensive, and perhaps more appreciated gift. Paying a little more for lasting quality means the gift will still be in use down the road. Have 30 cousins? Ask everyone to buy one nice, useful present-- instead of 30--and throw it into a grab bag.
6. Decorate with Fruit
You don't have to be Martha Stewart to stick a votive candle in an apple or an orange or string up some cranberries. Instead of buying plastic decorations, try biodegradable fruit for a fresh creative touch your friends and family will admire.
Have more tips for reducing holiday waste? Comment below!
REAL LIFE. REAL NEWS. REAL VOICES.
Help us tell more of the stories that matter from voices that too often remain unheard.