There are few childhood memories more poignant than that of being required to "suit up" in winter gear when all we really wanted was to wear was our Abercrombie moose-laden snap down thermals and light wash flares.
Alas. The burden of responsibility struck us young.
Yet now, over a decade later, redemption for the pain of our parents' sartorial requisites comes in the form of fashion week.
Well, over the course of the past couple of seasons, designers have adopted and repurposed the logos, shapes and motifs of the athletic, outdoor-wear of our youth into edgy, stylized designs.
From Altuzarra's F/W '16 Patagonia knock-offs to Rag & Bone's Adidas-esque stripes to the blatant logo plays of Vetements and Hood by Air (Champion and North Face, respectively) -- the basic athletic gear of our tweens is making a convincing comeback.
So, on your next trip home, between stealing your 16-year-old self's car to blast City High's "What Would You Do" and asking your mom if she'll "make" you a bowl of cereal because between having a job and pretending to be an adult you've 100 percent given up on life -- try rummaging through your childhood closet for some remnants to revive when you return to real life.
On that note, here are six ways to transform the athletic wear of your past into the cool kid clothing of your future:
This may take a bit of purposeful destruction (read: zipper-breaking), but the zip-from-the-top, stomach-baring aesthetic is a great way to add a street style-worthy twist to an outdated track suit or winter parka.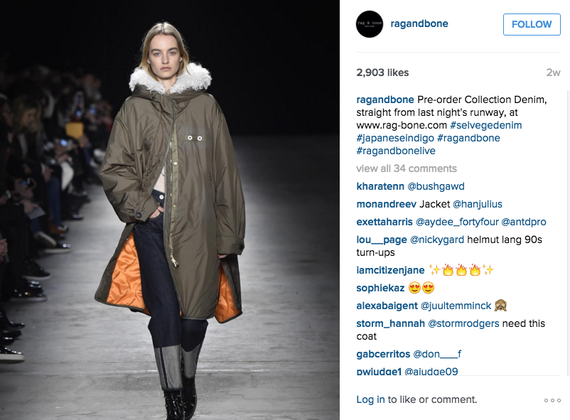 [photo via Rag & Bone Instagram)
2. Say Sayonara to Shoulders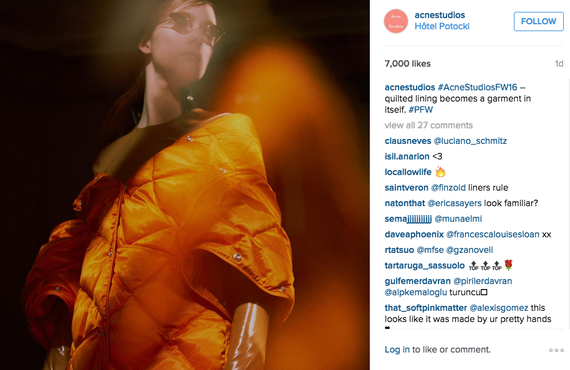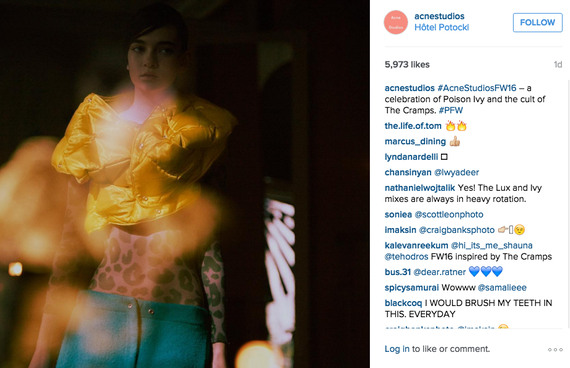 [photos via Acne Studios' Instagram]
If this season's Acne and Balenciaga collections were any indication, the only thing better than an oversized puffer coat is an oversized puffer coat without shoulders.
For an extra oomph, try cutting off the sleeves and wearing one on each arm with a shift dress or simply removing everything except for the neck for a modern age snood.
Keep it low maintenance and refuse to cover your upper body with said puffer, leaving the shoulders exposed, for an impractical -- but oh so cool (pun intended) -- winter look.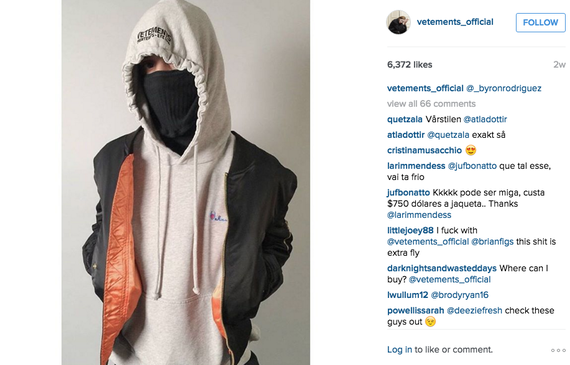 [photo via Vetements' Instagram]
Designers are directly copying age-old logos and tweaking them with edgier angles. From Hood By Air's remake of The North Face Logo (into "Pilgrimage") and Vetements' updated Champion logo, no logo is off limits.
Use a black sharpie to warp the stitching on your traditional North Face Denali or grab a few colored pens to spice things up a bit. If you're really bold, you can use a sewing machine on said clothing item to alter the branding into something a bit more permanent.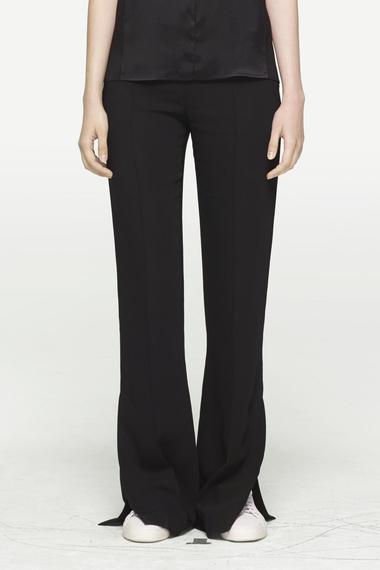 [photo via Rag & Bone's website]
If you've got a pair of scissors on hand, you're already half way closer to coolness.
Cut a long slit in your old Adidas track pants straight up in between the two white stripes (if there are stripes) -- about 7-8 inches high -- and position the opening so that the front of your shoes is peeking through.
Bonus points if your pants were three sizes to big for you, as was standard in sweatpant protocol of '99.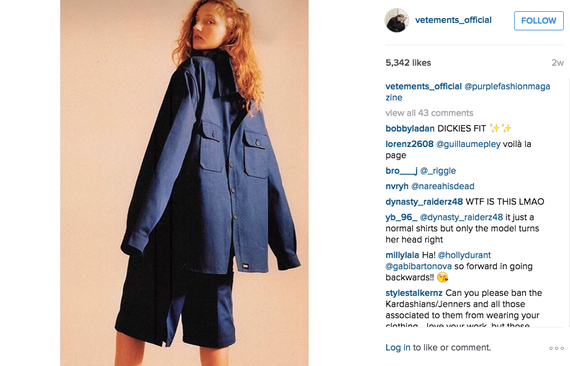 This technique is best executed with something a bit more streamlined and shapeless -- preferably with buttons.
Just reverse, et voila! You have a fully re-imagined take on a boring basic. For an added kick, try playing with complex hairstyles to confuse bystanders about which direction you're facing.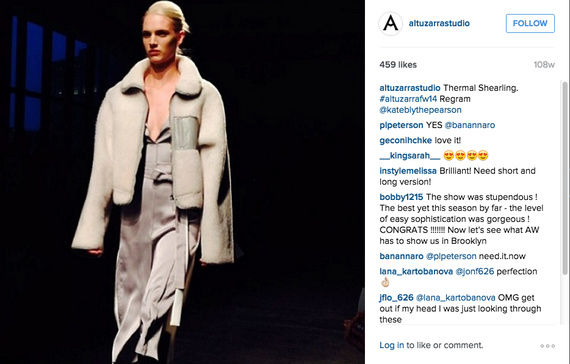 [photo via ALTUZARRA Instagram]
Do as the header to this subsection says and keep it classic. No Sharpies, no scissors, just your plain old unadulterated adolescent attire.
Keep the clothing itself unblemished, but pair it with something wholly unexpected. Drape your parka over a silk nightie, layer an oversized Equipment blouse over your retro track pants, or simply take an old pair of Nike sneaks and use them to replace whatever heeled monstrosity you were planning to wear out on this lovely evening.
There you have it.
Six easy ways to erase the scars of your sartorial youth and embrace adulthood in stride.