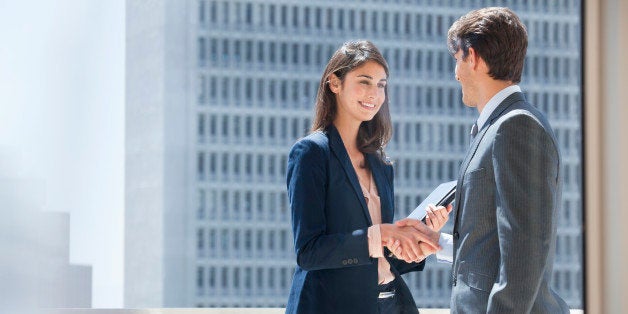 As an employer working across the creative, marketing and technology fields over the past decade, I've had the privilege of working with and seeing the amazing growth of some truly incredible people. As the employer, there is nothing more fulfilling than seeing the personal and professional growth of people you care about happen right in front of your eyes.
While I would never claim to know the absolute secret sauce on spotting talent -- this is an art form many claim to have but few do -- I believe with the help of some hindsight and an amazing network of other business owners, I can identify six common attributes that I've seen across the board in the talent I've worked with for the past ten years.
Live curiously. We live in a business climate of constant change. Employers are actively looking at prospects to try and understand their ability to adapt and evolve not only in their individual job role but with the company as it continues to adapt and evolve. I think about this trait less as an ability that some people have and some people don't but as a lifestyle choice. Live outside of your comfort zone beginning today. If you normally walk the same path to work every day, change it up. If you exclusively play sports, take an improv class. Changing up your everyday habits might ultimately be the path to trip on the passion you've been seeking.
Use "we" over "I." There's no "I" in team and for most organizations, teamwork is the fuel that drives the culture. From an employer's point of view, they are looking for candidates who can work well in a team environment and be a positive force in their collaborative environment. In interviews, a great way to demonstrate that you're a great team player is to become very familiar with using the word "we" and ditching "I". Begin to say, "Our team worked on a challenging project. We solved that challenging problem by..." At our agency, we've always lived by a simple mantra in hiring: We don't hire shining stars, we hire people that help us create shining stars.
Acknowledge that how you do anything is how you do everything. Employers are looking for consistency in behavior when meeting prospects. We've all heard the career advice to show up on time, confirm the exact spelling of your contact and make sure your resume is cleanly aligned on the page. It's simple advice and yes, everyone makes mistakes - but the employer knows human behavior well enough to figure that if you do one thing carelessly, you likely do many things carelessly. I often tell students seeking their first job to take a good look at themselves now and identify their shortcomings in their personal life today. The young man that makes silly typos on college essays today is likely the same young man that is making silly typos in work emails. The young woman that is late getting to class is likely the same young woman who is late getting to meetings.
Live below your means. Employers seek out people who want the job not the need the job and through your approach, they can often easily sense the difference. Anything you can do within your power to live below your means is critical as this is at the root of wanting versus needing. For students and those just starting their career, it's hard to save significant money but it's easy to shoot yourself in the foot by getting yourself into unnecessary debt. Our education system typically doesn't teach personal finance and it's one of the single most common traps graduates fall into. Many of you will go from making no money to more money than you've ever received. Proactively living significantly below your means will ultimately give you the power to worry about what you want to do with your life - not how you are going to make your next car payment.
Learn how to give. Giving your time to a cause greater than yourself is the equivalent of filling up on "super foods" - the benefits are plentiful and too many to define. Everyone can make time to give and charitable groups are often willing to take whatever time you have to give. Employers are looking to understand the kind of person you are and demonstrating your ability to use your time to give back while building great real-life experience is a differentiator I'm surprised more young people don't go after. At times, it's better experience than any internship can offer. There are likely over a handful of non-profit and charitable organizations within a five mile radius of where you are reading this right now who would do anything to get some additional support. Consider knocking on their door.
Believe that you can. The hard truth is that nobody is ever going to tell you what you want to hear. But the reality is that there is no substitute for believing in yourself as you're building a successful, happy, healthy career. Smart, committed, passionate people get jobs and succeed. It's that simple and you must believe that and be willing to put in the work. There is a talent shortage, not a job shortage-and don't let anyone tell you differently. There is no room for bad energy in your life.
REAL LIFE. REAL NEWS. REAL VOICES.
Help us tell more of the stories that matter from voices that too often remain unheard.