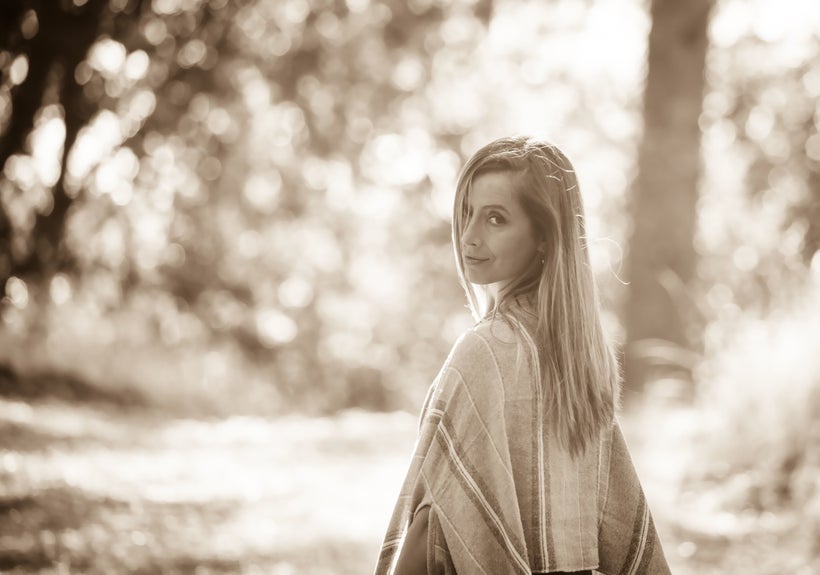 Actually, I am a 35 year-young female who celebrated her "belly button birthday" a couple weeks back, on May 11th. What I am celebrating today is six years of continuous sobriety from alcohol and drugs. Humility, joy, excitement, and a sense of responsibility fill my heart as I dance into this milestone.
Over the last nine years, I have been living in The San Francisco Bay Area with a two year stint in Tahoe. Some of my most dangerous drinking used to take place here. I frequently find myself in some of the locations where I was at my lowest. Stories of me blacking out on certain blocks of the towns where I now teach yoga in, still haunt me.
The Lafayette Reservoir- just through the tunnel from Oakland- is one of the places that holds such dark memories from my past. 
The first time I visited the reservoir in 2008, I was a total mess. I was dating somebody who lived in a town nearby. Him and I (although we were in denial) were active alcoholics. The arguments were plenty and the drama was high. Yet, as it does in most addictive relationships, it felt like it worked.  Our individual drinking habits were rarely put in the spotlight. We could relax into drinking how we wanted to around each other. Hell, I met him in an airport bar while I was ordering myself a Crown Royal neat at 11am. I remember during one of our drunken weekends there was a morning when we (mainly he) wanted to do something healthy and active. He took me to the reservoir to do a little jog. 
The 2.7 mile paved hilly path that circumferences the reservoir defeated me that day. Each time I saw a hill in the distance I would energetically throw up my white flag of surrender, and turn my light jog into a walk. Despite a somewhat active past with a half marathon under my belt; I was rarely working out at that time. I was a daily heavy drinker who had just moved to San Francisco from Las Vegas. I experienced the deterioration of my endurance, strength, and general health at the ripe age of 25.  Most people running seemed kind of happy, and there I was struggling to keep it together walking.
Fast -forward to about three years later, and after almost a year sober. It was Valentine's Day and I found myself in the town of Lafayette. I was on my way to make my first amends to my nearest and dearest friends. They are a married couple who were around when my drinking was the most unmanageable. There were months, perhaps years, when I was this tornado of chaos and drama in their lives. I would defend my toxic on-again, off-again relationship to them- and then keep showing up on their doorstep hungover and in tears; hoping for sympathy and a hair of the dog.
"What a perfect day to go on a run at that reservoir!",  I thought. This was my first time back there since the time of physical defeat. I felt healthy and excited as I laced up my running shoes. Although I had not run in a while, I was teaching spin and yoga and reaping the benefits of the healthy choices that had come out of my then almost year of sobriety.
I cranked up my iPod loaded with live Phish, and started to run. The vibrant colors immersed my spirit as I felt the breeze on my skin. Each hill revealed herself in the distance and I confidently cheered myself on as I kept my stride.  I came upon a particular water fountain before a hill. I remembered that water fountain from my first time there, when my weary dehydrated body gulped down ounces and ounces before I slowly trudged up the hill. I felt so much compassion for that lost girl and held her in my heart, as I trotted past the fountain and then up the long hill. Hill after hill and song after song, I felt my spirit soar with my heart rate. I finally rounded the end of the loop. I finished! I completed!
A waterfall of joy, elation, and gratitude cascaded over me; and I began to weep. This feeling was like none other I experienced. I freekin ran a half marathon in 2006, which certainly inspired feelings of confidence and excitement. Yet, the feelings paled in comparison. My first half marathon was simply an athletic goal that I set, trained for, and completed. 
The 2.7 mile reservoir win catapulted me into yet newer feelings of victory and grace. I reached not only a physical goal, but truly witnessed a spiritual transformation. 
I was starting to fall in love with myself. I was beginning to cultivate a true and sweet relationship with my Higher Power.
The first time I was there, I didn't like who I was. I was hungover, tired, and enmeshed in a toxic relationship. I remember wondering what the hell we were even doing there, and when we could finally have Bloody Marys; which really served as an excuse to drink vodka on the rocks at 10am. I would just add a splash of spicy red stuff and a stalk of celery to feel better about myself.
After my victory, I arrived at my friends home feeling joyous and humble. I had individual private conversations with both of them where I could apologize for my actions, own my part, and create a safe space for them to share anything that they wanted to share with me. I had created drama and harm; and it felt so good to truly apologize to people that I love so dearly. 
I remember in 2013 I ran around the reservoir twice; which inspired even more feelings of confidence and excitement. I started taking three laps, and ended up training for another half marathon there. 
Today, I am rounding the loop on my 6th year of sobriety. Each year I feel closer to my heart, and closer to the Divine. The path to recovery truly does get narrower. After ridding myself from drugs and alcohol in the first year, I learned how have real and authentic relationships with friends. My family relationships healed. I started prioritizing my own self-care, and I learned how to set healthy boundaries.  My romantic relationships completely transformed. l am now in a committed partnership with a loving and present spiritual man who inspires me to evolve, grow, and align with the highest version of myself.
I feel creative and happy on my runs and often wear a huge grin, as I flash people peace signs. I am mostly met with smiles and nods. Sometimes people have a tight grimace on their face and I silently bless them, wondering if they are struggling and just counting down the minutes until their morning cocktail. Or, perhaps they are just not listening to the Columbus '94 "Mike's Groove."  :)
My visits to the reservoir are for so much more than a love for running. It's also where I can humbly immerse myself into a beautiful reminder, that anything is possible.
I feel a stark contrast between who I am now; and that powerless 25 year-old, who was full of booze and spiritually starved. Feeling into that miracle, ignites a great sense of responsibility to continue to share my light and help others.
 Lao Tzu said: "If you want to awaken all of humanity, then awaken all of yourself. If you want to eliminate the suffering in the world, then eliminate all that is dark and negative in yourself. Truly, the greatest gift you have to give is that of your own self-transformation."
Wishing you miracles, milestones, love, and grace
I support people in aligning with the highest version of themselves in my three month program, Magnetize Miracles. For a complimentary 30 minute coaching call please email me at carolyn.roney@gmail.com and write "Alignment" in the subject line. 
www.magnetizemiracles.com
REAL LIFE. REAL NEWS. REAL VOICES.
Help us tell more of the stories that matter from voices that too often remain unheard.
This post was published on the now-closed HuffPost Contributor platform. Contributors control their own work and posted freely to our site. If you need to flag this entry as abusive,
send us an email
.