A sixth first responder has died battling this year's wildfires in California, fighting what has become the largest wildfire in California's history.
The firefighter, who was from Utah but has not been named, was fighting the Mendocino Complex blaze along the Mendocino National Forest when he suffered fatal injuries on Monday, the California Department of Forestry and Fire Protection (Cal Fire) said.
"We're extremely heartbroken for this loss. We are dedicated to investigating what happened and will release more information as it becomes available," Mendocino Complex incident commander Sean Kavanaugh said at an evening press conference.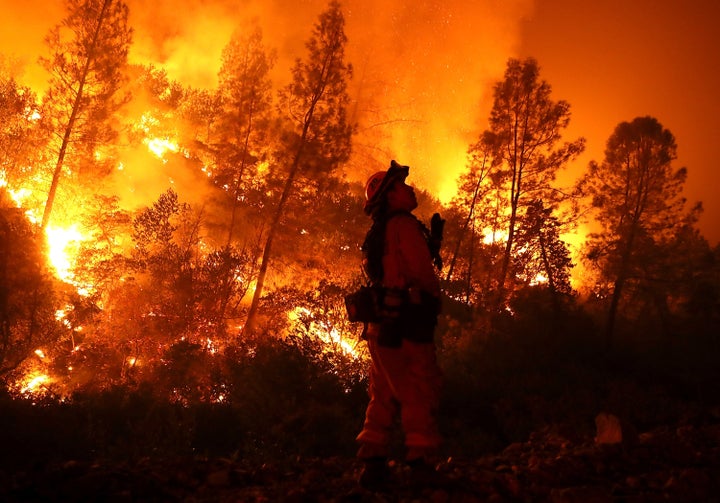 The firefighter's death is the first attributed to the Mendocino Complex fires, which as of Tuesday morning had spread across more than 305,400 acres and was 68 percent contained, Cal Fire said. In comparison, 2017's massive Thomas Fire ― which until last week held the record for the largest wildfire in the state's history ― consumed 281,000 acres in Santa Barbara and Ventura counties.
On July 29, Fire Capt. Brian Hughes of the Arrowhead Interagency Hotshots in Sequoia and Kings Canyon national parks was killed after being hit by a falling tree while battling the Ferguson Fire near Yosemite National Park.
On July 14, Cal Fire bulldozer operator Braden Varney, 36, died in the Ferguson Fire after crashing his vehicle down a mountainside, San Francisco station KQED reported.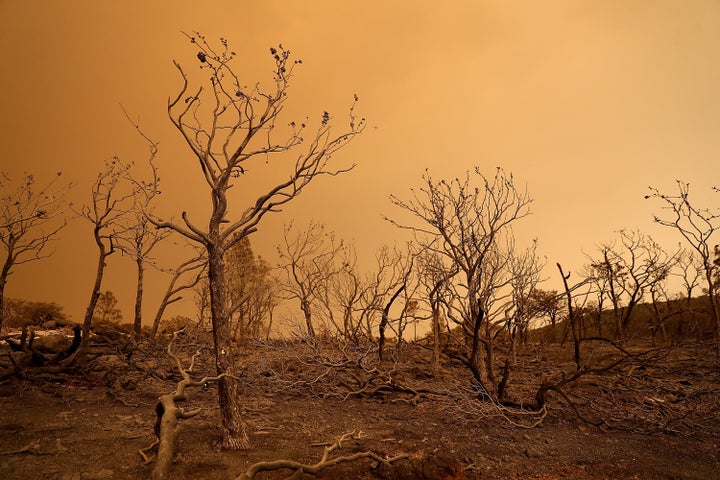 He also pushed back against linking the fires to climate change.
"America is better than letting these radical groups control the dialogue about climate change," he told local TV news station KCRA. "Extreme environmentalists have shut down public access. They talk about habitat, and yet they are willing to burn it up."
Popular in the Community