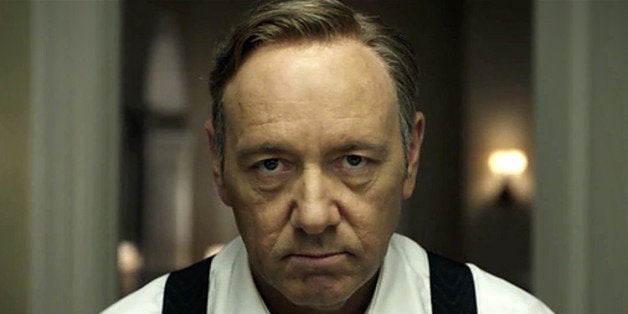 What do Frank Underwood of "House of Cards," Cersei Lannister of "Game of Thrones" and Blair Waldorf of "Gossip Girl" have in common?
They're some of TV's most unscrupulous characters, and they're the epitome of Machiavellian leaders who rule by fear and manipulation.
Machiavellianism, the tendency to be manipulative and dishonest in one's interactions with others, is a defining characteristic of some people. The trait has been relatively overlooked when assessing personality, but psychologists from Carnegie Mellon University argue that a new dimension of personality that relates to that characteristic should be studied.
Psychologists have traditionally looked to the "Big Five" personality traits -- which consist of extraversion, agreeableness, conscientiousness, neuroticism and openness to experience -- as a means of taking a thorough assessment of a person's attitudes and behaviors.
But the study's authors say a sixth dimension, Honesty-Humility, should be added to the Big Five to help account for behavior that's unethical, manipulative and self-serving. The dimension is taken from the HEXACO personality inventory, a six-factor model that expands on the Big Five. Presumably, people who are low in Honesty-Humility -- i.e., those who are dishonest and self-serving -- would be the most Machiavellian.
The only Big Five trait that might come close to measuring Machiavellian behavior is agreeableness, as a person very low in agreeableness is likely to behave in an undesirable way toward others, although not necessarily to be manipulative.
In a recent study, European psychologists asked a group of participants to complete the HEXACO personality test. Then, the participants played games in which it was possible to cheat. They found that the participants who cheated in a dice-rolling game in order to win a small cash reward scored lower in Honesty-Humility. Cheating did not, however, correlate with any other Big Five traits.
"It is important to measure Honesty-Humility, Machiavellianism, and other moral character traits because it allows us to understand and predict who is likely to behave ethically," Taya Cohen, an assistant professor of organizational behavior and theory at Carnegie Mellon, said in an email to The Huffington Post.
The ability to better recognize this personality trait more clearly could have important implications within the field of organizational psychology, according to Cohen.
"We should be aware of the damage employees with low moral character can do, and great efforts should be taken to avoid selecting and promoting these individuals, especially for leadership positions where they could have an undue influence on those around them and the organization more generally," said Cohen. "Now that we know which traits to look for, we can begin to make progress on how to best assess them in high-stakes settings such as hiring and promotion, where people are more inclined to hide the darker sides of their character."
CORRECTION: An earlier version of this article stated that the die-rolling game study was conducted by researchers at Carnegie Mellon, when in fact it was conducted by a different team of researchers. The story has been updated.
Calling all HuffPost superfans!
Sign up for membership to become a founding member and help shape HuffPost's next chapter