We weren't just being hopeful. Last January, Natural Home predicted that smaller homes would be the trend in 2010. Our readers have always understood the inherent environmental value in keeping their houses as small as possible, and we've been waiting for the world to catch up. This month, the American Institute of Architects' Home Design Trends Survey revealed that homes are, indeed, getting smaller.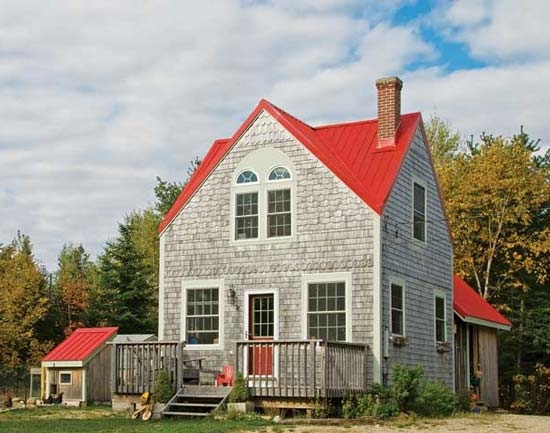 A family of four (and two cats) live comfortably in this 648-square-foot home in Maine. Photo Courtesy Ben and Sarina Speed.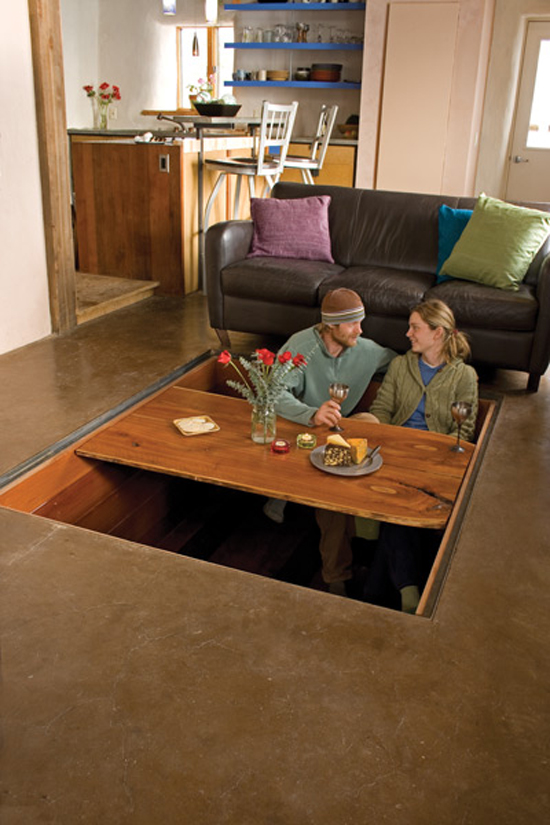 Aaron and Meghan Powers relax in their Japanese-inspired sunken dining table made from cherry wood taken from Aaron's grandfather's farm in Vermont. Their home, an 836-square-foot passive solar, straw-bale structure, is made from salvaged materials. Photo By Betsy Morrison.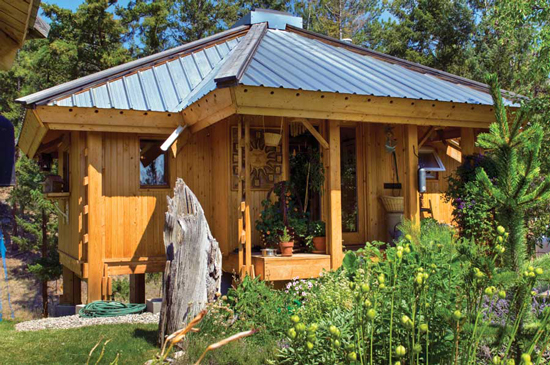 Denise Franklin's house, Quietude, is built of local lodgepole pine. The ventilated, insulated double metal roof reflects heat away from the house during the hot Okanagan summers. Photo By Stuart Bish.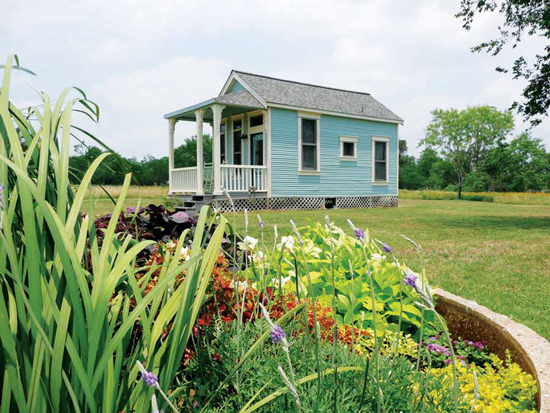 This tiny house's salvaged windows date to the 1880s. The siding is made of salvaged old-growth cypress from circa 1910. The 19th-century doors have some of their original patina. Photo Courtesy Texas Tiny Houses.
With the housing market in a slump and more homeowners concerned about rising utility costs, this move toward smaller homes makes sense--but it's not driven solely by economics. The AIA reports that homeowners are eschewing upscale amenities in favor of flexible, open and informal spaces that allow for easy movement and family living, and they're finding those spaces in smaller houses.
We couldn't be more thrilled. We've championed small homes because less square footage means less drain on our natural resources, but also because their savvy design and building methods are truly inspirational (no matter how low you go). In the past year, we've featured Tiny Texas Houses' 300-square-foot salvaged homes, a 648-square-foot Maine home shared by a family of four, and Denise Franklin's 280-square-foot home in the Okanagan Mountains--a reader favorite.
We believe tiny houses are the next big thing (and we're pretty good at predictions).
Related
Popular in the Community