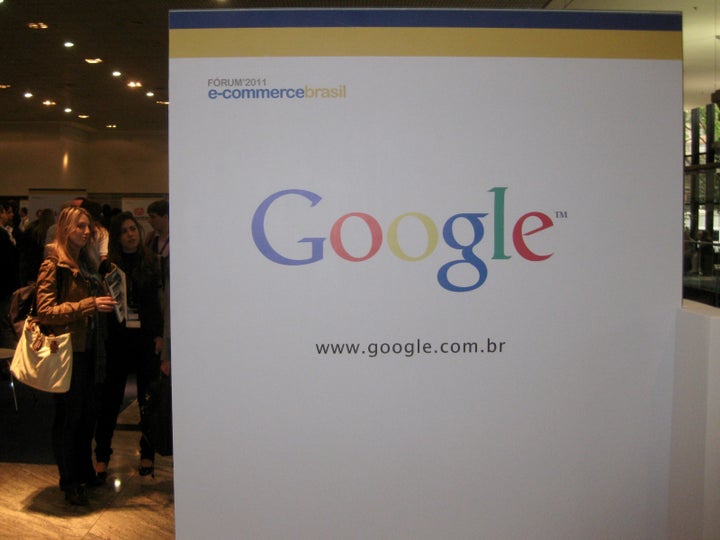 The magnitude of the massive $2.7 billion antitrust fine that the European Union (EU) imposed on Google reflects the penalty for not recognizing that those with no stake in your success, but great power to shape your opportunities and risks, must be treated uniquely. Political, regulatory, media and activist actors are not stakeholders. They are shapeholders and need to be treated as such. Google's costly early stumbles in engaging the EU reflected their failure to recognize this distinction.
Google chairman Eric Schmidt fumbled negotiations to settle an antitrust probe with the European Commission, allowing it to metastasize. He misjudged the likelihood of action during his negotiations with the EU competition authorities to resolve concerns that arose in 2012. Further misjudgments in 2013 and 2014, when these considerations should have concluded far more amicably, allowed a mushrooming of inquiries, accumulating restrictions on Google's operating model, a diminished reputation with European consumers and ultimately a significant fine.
So where did Google go wrong?
Stakeholder-Shapeholder Differences. Schmidt relied too much on his personal relationship with Joaquin Almunia, the EU commissioner for competition, forged during a private lunch in the Swiss Alps in December of 2012. It was helpful that Almunia largely discounted the anti-Google campaign that he believed was driven by Microsoft and was affronted by the fact that Microsoft's chief, Steve Ballmer, did not reach out to him personally like Schmidt. Yet, while stakeholders can perhaps rely on each other in business negotiations, it is a serious mistake to attribute that kind of latitude to any single political actor in a democracy, no matter his or her position or power. Almunia's proposal to the commission in January 2014, which was acceptable to Google, never even came up for a vote, as the matter spun quickly out of control.
Ignoring Political Timetables. While Schmidt went through three rounds of hardball negotiations, presenting a more conciliatory settlement each time, Almunia's term ran out and attitudes toward Google deteriorated. Had Schmidt begun negotiations by putting what was his third offer on the table at the beginning, he may have been able to reach a deal with Almunia.
Political Math. Those familiar with the political math of the European Union would see that there are multiple points of leverage. Commissioners are powerful. One can also leverage the weight of individual countries through the European Council. Agitation within the European Parliament, with its expanded powers under the Lisbon Treaty, adds a third point of entry for voices of opposition. Even within the commission, the European culture relies more on collaborative decisions than is common in the United States.
Failing to recognize that commissioners represent not only their designated role but also the interests of their countries, Google never met with Germany's commissioner Günther Oettinger, because he was in charge of the energy portfolio. When German media interests rose up in opposition to Almunia's proposal, it was Oettinger who led the charge.
Political Positioning. The investigation into Google's abuse of its search engine prominence to sell other services was launched by the U.S. Federal Trade Commission in 2011 and dropped at the beginning of 2013 without Google incurring serious harm. Google had strong relationships with the administration of Barack Obama, in part because its employees collectively were his fourth largest corporate donor in his 2008 campaign and the second largest in 2012. But Google's relationships with (and political understanding of) the European Union were weaker—and that should have made Schmidt more anxious to conclude negotiations.
Opponents' Political Positioning. Schmidt underestimated that Google's competitors had longer and deeper relationships in Europe; Microsoft had developed these relationships during its own extended antitrust battles. Even more important was opposition from European actors. Local telecom carriers were frustrated by low payments for carrying Internet traffic. European publishers were annoyed by Google's rising media influence and what they saw as its disrespect for copyright protection. Each applied pressure on political actors to stop Google.
Cultural Differences: When privacy activist Edward Snowden erupted onto the scene on May 20, 2013, European views toward Google and other American tech giants soured. Snowden revealed that Google and others had reluctantly given U.S. spy agencies access to customer accounts. Given differing views of privacy on each side of the Atlantic, it was hard for Americans to understand the ferocity of public anger. This was particularly the case in one of Europe's most powerful capitals—Berlin—with its history under East Germany's oppressive Stasi intelligence service.
As the reins of the Competition Directorates-General passed to Margrethe Vestager in 2014, Google found itself facing a more challenging regulator and heightened public concern over privacy. The atmospheric shift sparked by Snowden got worse. Negotiations over a Transatlantic Trade and Investment Partnership with the United States frequently put digital issues center stage. Oettinger, now the EU commissioner in charge of digital affairs, pushed forward to issue a new General Data Protection Regulation. The EU Court of Justice ruled in 2015 that the fifteen-year-old Safe Harbor pact that allowed data transfers across the Atlantic failed to protect European citizens from surveillance by the U.S. government.
Making matters worse for Google were quickly multiplying investigations, including relating to Android, its popular mobile software, and to some of its advertising products, both of which continue. By not understanding the differences between business and politics, stakeholders and shapeholders, the political math involved, the relative power position of your company and its coalition relative to opponents, cultural differences, and having a healthy concern that the tide may turn against you, Google today faces a far stickier wicket than it would have if it had recognized the unique manner in which European regulators, as shapeholders, needed to be engaged in 2013.
Mark R. Kennedy (@MarkKennedyUND) is President of the University of North Dakota, author of Shapeholders – Business Success in the Age of Activism, Chairman of the Economic Club of Minnesota, and a member of the Council on Foreign Relations. Kennedy previously led The Graduate School of Political Management at George Washington University, served three terms in the U.S. House of Representatives, and was Treasurer of Macy's. Opinions his own.
Follow Mark R. Kennedy on Twitter: www.twitter.com/Shapeholders
Related
Popular in the Community