My friends, if you know how to survive this unreasonably hot weather, please share it with me. The only way I know how to deal with it is to look at cool – very cool – art.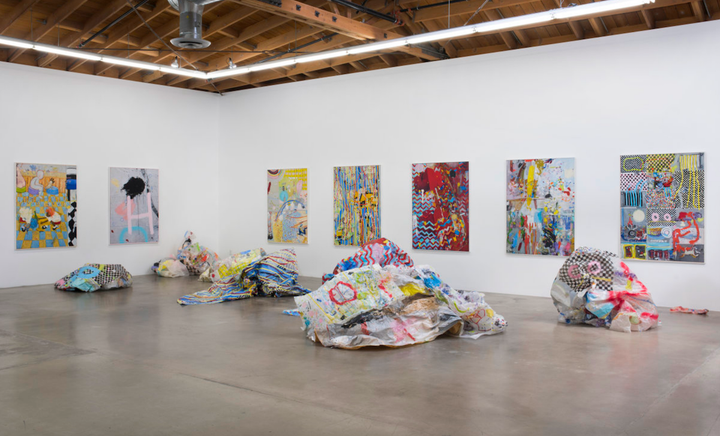 The exhibition by Los Angeles artist Kim Dingle at Susanne Vielmetter Los Angeles Projects proves to be not only cool, but – if you are familiar with her art – trademark naughty and a touch crazy. In the first gallery, you see her series Freight Train Crushes, of large colorful paintings on paper, which Kim didn't want displayed on the wall – instead, she crushed them into wads and placed them as sculptures on the gallery floor.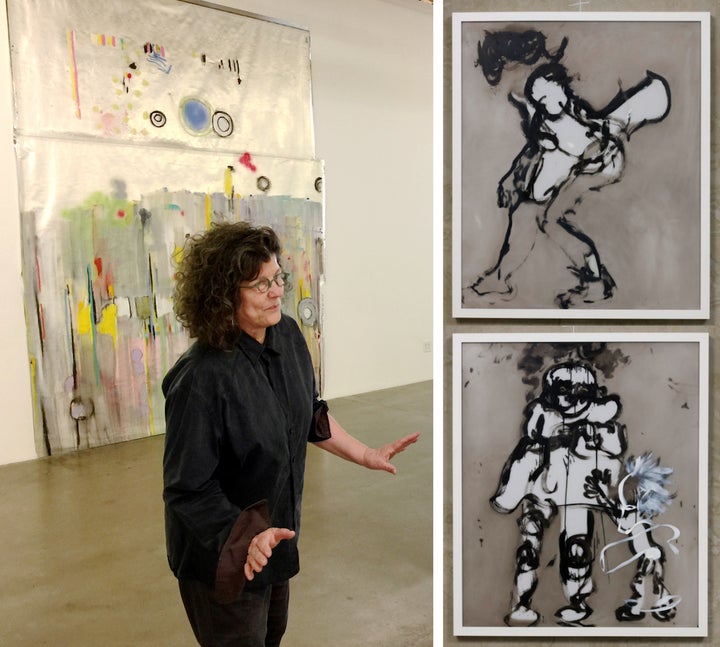 I went to see this exhibition with a few friends, and Kim talked with us about her work. In a series of black and white so-called Blindfold Paintings, she returned to her trademark subject – little girls fighting and misbehaving. The brushwork in these paintings is nervous, sudden, and unexpected. You might want to ask why? The answer is, because Kim chose to paint them with her eyes closed, using only muscle memory as her guide.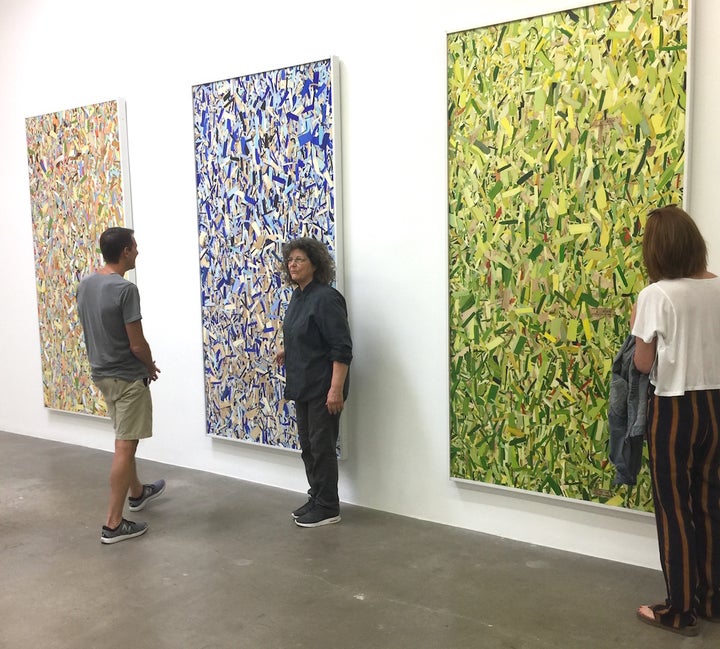 And, once again, switching gears, Kim talked to us about a totally different body of work she calls Home Depot Coloring Books. These large, abstract "nature" paintings are executed on large wood boards made out of compressed wood chips. The composition of these paintings is defined by the hundreds of wood chips inside each board, and every chip is painted a different color. The impression one gets is of perfectly controlled artistic chaos.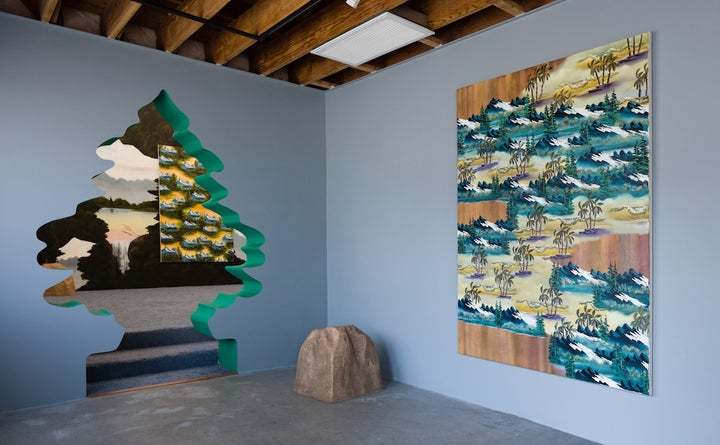 At Anat Ebgi Gallery, I caught the last day of Neil Raitt's exhibition, Misty Rock. The first impression is that one is on a stage, enjoying an elaborate set design. There are no actors, but you and your friends become performers. At the gallery entrance, one wall has a cut out in the shape of a full-grown tree. You are invited to enter through this opening into the artist's fantasy world.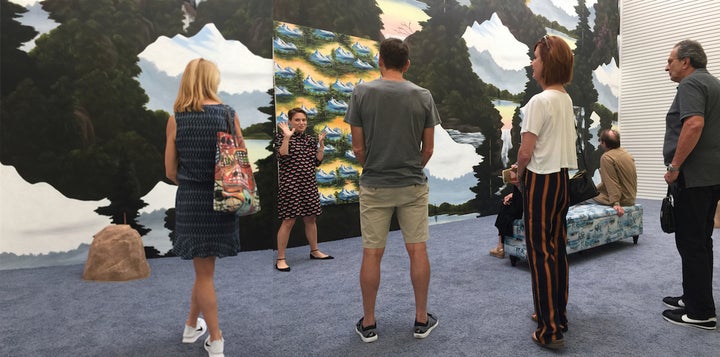 Inside, there are stone fountains with running water. There is a gigantic landscape mural on the wall, and smaller paintings hung on top of this mural. Even if you decide to sit on the upholstered gallery bench, which is OK, you will end up on top of an artwork, with fabric painted by the artist in a landscape pattern.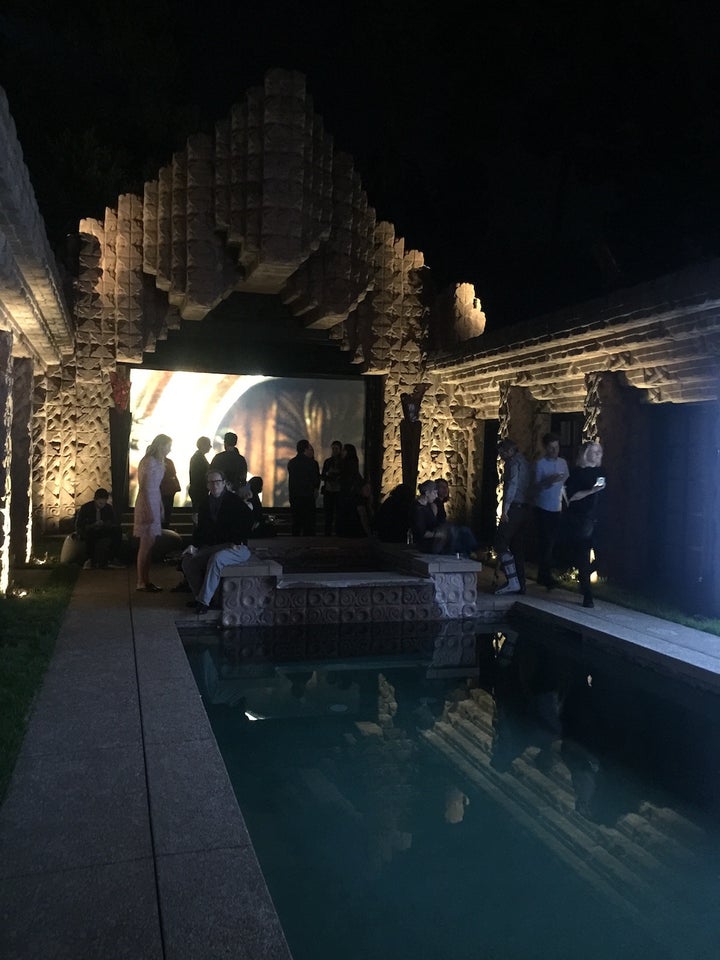 And, let me end with a late-night adventure, which took place last weekend at the famous Lloyd Wright Sowden House in Los Feliz. For three nights only, invited guests could stroll through the courtyard of this house, inspired by Mayan architecture.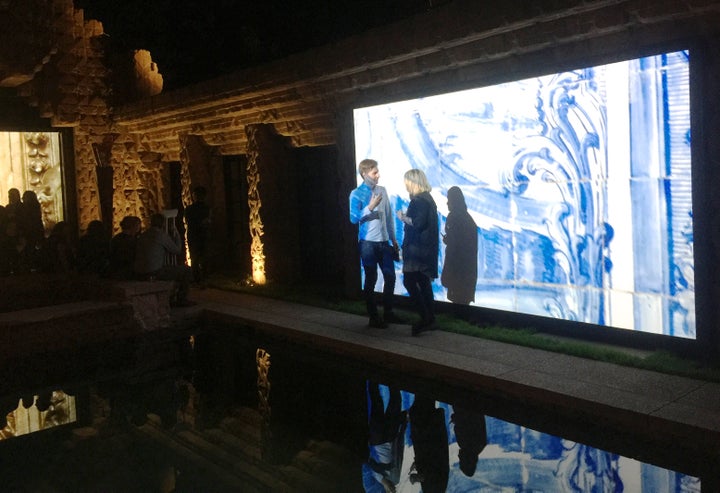 Gagosian Gallery organized this special event featuring a four-channel video installation by young, renowned Brazilian artist Adriana Varejão. With constantly changing imagery, voices, and fragments of samba music, the impression one gets is that Carnival in Rio de Janeiro is right around the corner.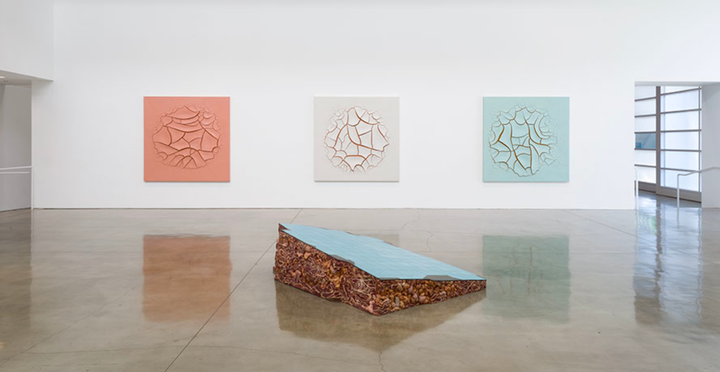 Edward Goldman is an art critic and the host of Art Talk, a program on art and culture for NPR affiliate KCRW 89.9 FM. To listen to the complete show and hear Edward's charming Russian accent, click here.
To join Edward's Fine Art of Art Collecting Classes, please visit his website. You can read more about his classes in the New York Times here and in Artillery Magazine.
Related
Popular in the Community