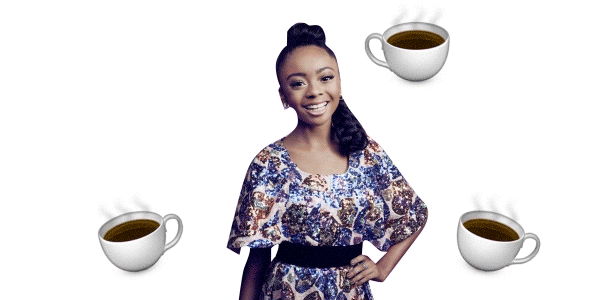 In an exclusive interview with The Huffington Post, Disney Channel star Skai Jackson dished about everything from her impressive acting career to her favorite rap song.
But don't worry, we also touched upon important topics like her go-to pizza topping and who inspires her killer sense of style. To be quite honest, this 14-year-old actress is totally killing it both on-screen and off-screen.
Read her full interview below and sign up here for more exclusive interviews with your favorite celebrities like Noah Cyrus and Jacob Sartorius!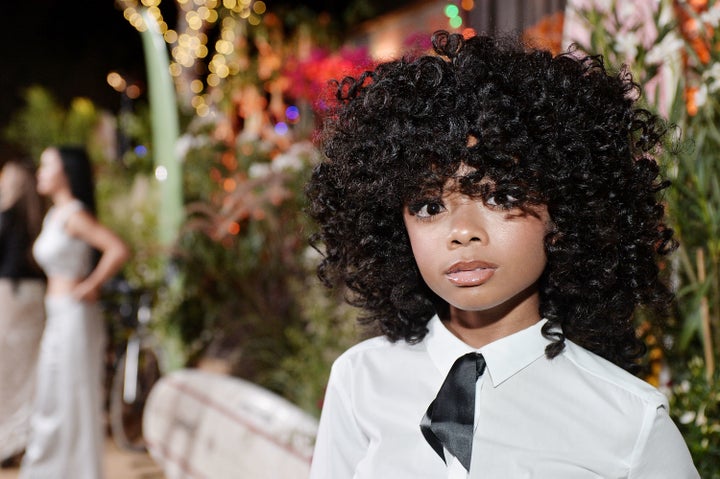 What was your favorite part about acting in Disney's hit TV show "Jessie?"
It was my first Disney show so that was something that I was obviously happy about. But just going into work every day and just seeing everyone, it was such a good atmosphere, and we always had fun together. That's just my favorite thing. Even when we weren't filming, we were always doing something together on set.
What makes starring in "Bunk'd" different from "Jessie?"
To me there's not much of a difference, because I am playing the same character. We have some people from "Jessie," and then we have new characters, too.
What's your favorite thing about playing Zuri? Do you have a lot in common with your character?
I think we do have some things in common. We're people who know what we want, we're very determined. It's been really fun playing her for almost six years.
"Bunk'd" is largely set at Camp Kikiwaka. Have you ever actually gone to sleep-away camp before?
Actually, I have not. Camping is not really my thing. The cast and I were thinking about all doing it together. I think that would be so much fun, but just me on my own … I don't know, it's not the first thing on my to-do list.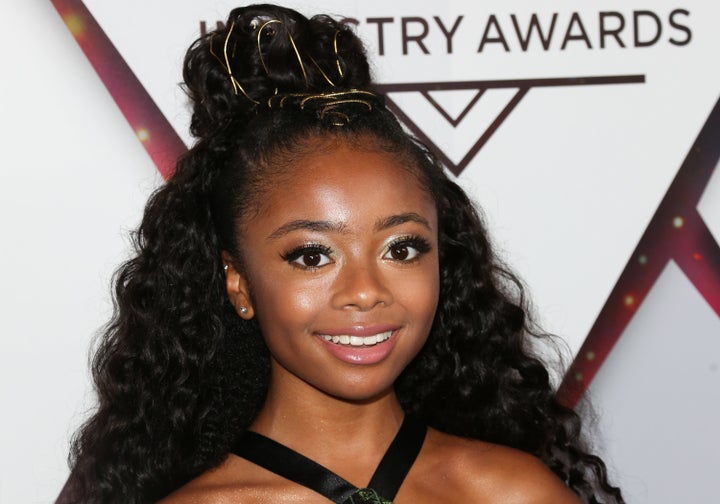 What's one of the hardest parts about being an actor at such a young age?
I think the hardest thing is that people think that I'm not a regular person just like everyone else. People just don't understand that I live a normal life. People don't think I go to school, people don't think I go to football games, or do chores. But I'm just a regular kid who goes to school and does everything that everyone else does too.
If you weren't acting, what do you think you'd be up to?
I would probably want to do something in fashion because I've always loved to design stuff. Even when I was just 3 or 4 years old, I would have Barbie dolls and I would find anything around the house and make a shirt or pants out of that for my Barbie dolls. So I've always been a creative person; I've always been into art and designing. If I wasn't acting, I would probably want to go to college for fashion.
You always have amazing style on the red carpet. Who inspires your sense of fashion?
I love how Sarah Jessica Parker dresses. I think she's so fun and creative and different from everyone else. I also love how Gwen Stefani dresses and how she's tomboy-chic. I also think Rihanna's street style is amazing. It's just so effortless.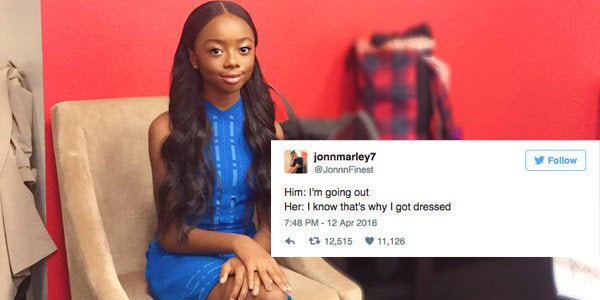 How do you feel about being a viral meme?
I remember my friends texting me and sending me my favorite meme accounts that posted me and I was like, "Oh, my gosh, that's really cool!" I think it's really fun to be a meme! Some people don't even recognize me from "Jessie" or "Bunk'd." Some people just recognize me from the meme. I think it's awesome ― I enjoy it, and I have a great sense of humor.
Being in the spotlight, you've probably experienced your share of haters and internet trolls. What advice do you have for anyone who may be facing cyberbullying?
It's going to be OK and [it's going to] get better. I joined social media at only 9 years old and it was difficult for me at first, because I didn't know to not respond to all the hate. No one's going to like everything that you do. People don't like everything I do. But there's a block button for a reason. So definitely use that.
You defended Zayn when Azealia Banks was criticizing him on Twitter. Did Zayn ever get in touch to thank you for speaking up?
He's acknowledged me several times on social media. I love him. I've always been a fan of his music. That's also why I wanted to speak up for him. We're all artists, we all do what we love, and it's not cool to hate on each other, especially someone in your own field.
What are some upcoming projects your fans can look forward to?
Right now I'm working on a voiceover show. I will let everyone know on social media when I'm allowed to say more about it. It's going to be really fun, I think people will love it.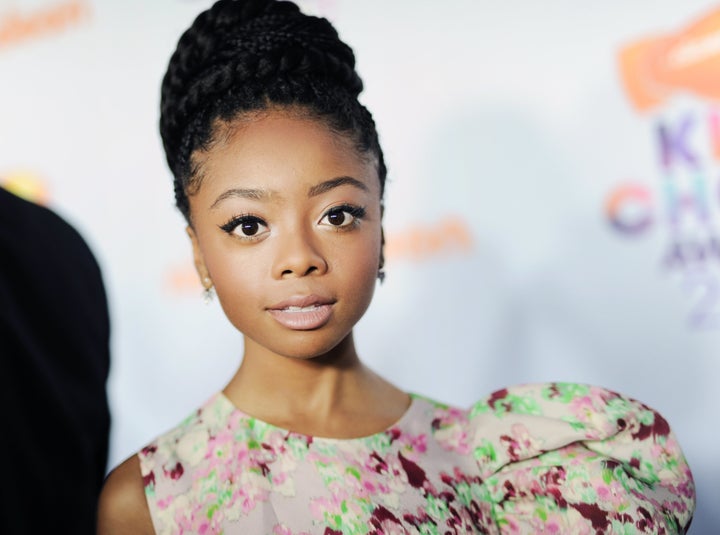 Who should perform at the next Super Bowl halftime show?
Rihanna! I think she would be amazing.
What's one TV show you would love to be a featured guest on?
"Stranger Things." I've always wanted to do something outside of comedy.
What's your spirit animal?
A tiger.
What's your go-to pizza topping?
Pepperoni.
What celebrity do you look up to?
Amandla Stenberg.
Who's your role model?
My mom. I also look up to Oprah.
If you could hang out with anyone, dead or alive, who would it be?
Tupac.
What's your absolute favorite song to jam out to right now?
I love Lil Yachty. I like his song "Minnesota." It's just so catchy.
Do you have a hidden talent most fans would be surprised by?
I do ballet. I've been doing it since I was about 2 years old and I still do it today.
What social media app are you most addicted to?
Houseparty!
What's your go-to Snapchat filter?
The dog filter or the flower crown filter. It just makes you look so good!
Before You Go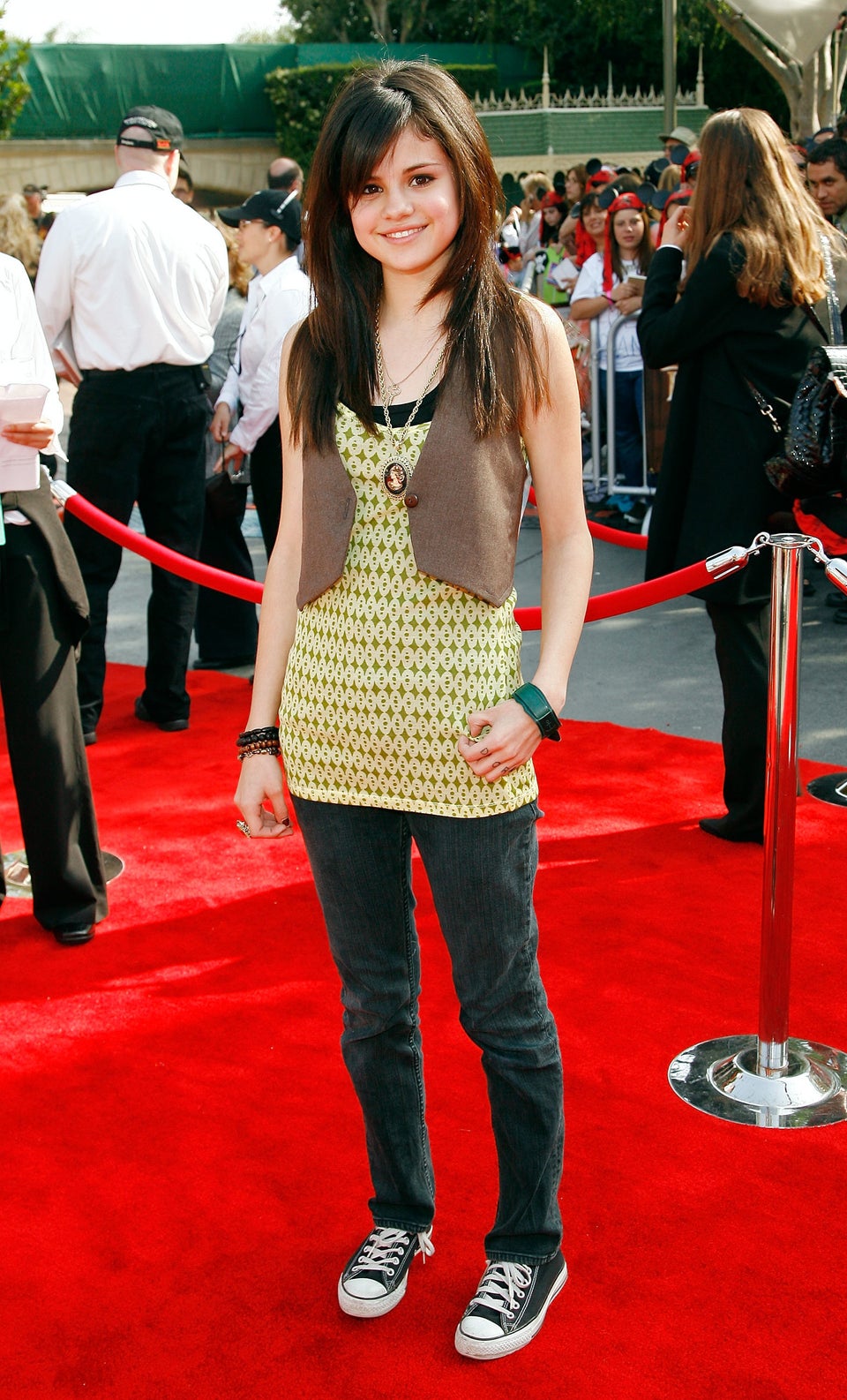 Selena Gomez Style Evolution
Popular in the Community