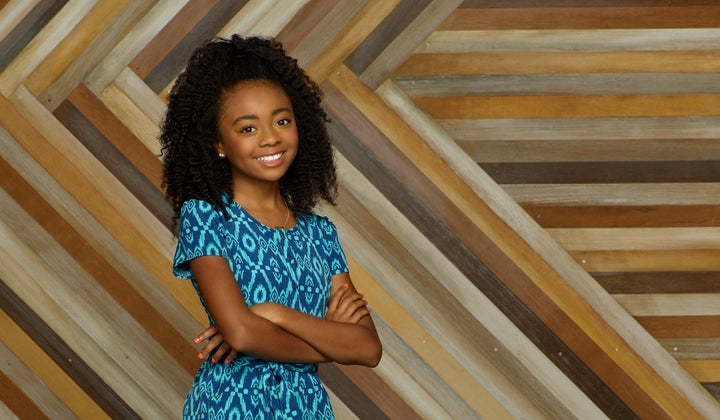 Skai Jackson is so much more than a meme.
She is a 14-year-old actress with an IMDb page lengthier than a lot of adult actors, a native New Yorker who doesn't take mess from anyone and, most importantly, living out her dreams before her freshman year of high school.
"I would watch different TV shows on the Disney Channel like Raven Symoné on 'That's So Raven...' and I was like, 'that's something that I really want to do when I get older,'" Jackson told The Huffington Post. "This is something I wanted to do since I was four years old and I knew that eventually I would achieve what I want, and I just kind of believed in myself, even though it didn't happen right away. It took like, what, 10 years for me to get to this point."
Even with her impressive resume, Jackson faces constant shallow criticism about things like her appearance. In a Q&A with HuffPost, the actress talked about her career, her style, speaking out against online bullying and being perpetually unbothered by the haters. Prepare yourself to add a new hero to your list.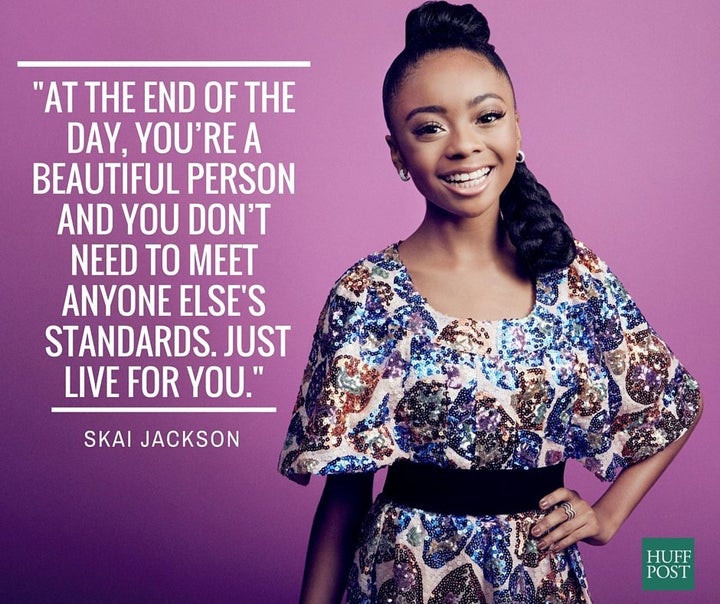 The Huffington Post: What's the most exciting thing about the work you do?
Jackson: Just doing something that I love to do. Even when I go to work now, it doesn't feel like a job for me. It's fun. Getting to see everyone everyday on set -- the creators, the different crew members, the cast members. And then just having people who support me. I never thought in a million years so many people would support me and watch my TV shows, which is pretty amazing because without them, I would not be here at all.
What are some challenges you face as a child actress?
For me, it's a little bit harder for me to make friends outside [of the industry] because I don't go to a regular school and I am homeschooled. I do have friends, which is great. But also [experiencing] the fun little school and special occasions like prom and things like that. I'm pretty sure I will find a way to experience it, but it is a little bit harder for me.
Do you ever feel any pressure to mature faster or slower with your career?
I think being a kid is a wonderful thing, and I don't want to speed up that process any more. Eventually that time will come sooner or later when you're like 21 years old, 22, and it's gonna come faster than you think. So no, I don't really wish that I was older or have the pressure from certain people. I just like who I am and how I like to look. And it's not for me a maturity thing. I honestly don't think I dress much older than I [am]. You have to think about it. Kids who are 14 who don't really go on red carpets... they don't dress like that because they don't have things like that to do and I do.
Which other teens in the industry do you look up to or admire?
I would definitely say Amandla Stenberg. And I say her because she is such a good role model for kids and even adults, too. So many adults love her. And she stands [up against] cultural appropriation and things like that that need to be spoken about... That is amazing, especially someone that young -- only like 17 years old -- is taking the time and doing these things. I definitely look up to her and I think that what she's doing is great because I think at this point in time in our lives that these are things that need to be talked about and need to be heard.
What was your initial reaction when you saw yourself as a meme?
When I first saw the meme, I honestly didn't understand why people were making memes of me. I was like 'What's so funny about this? There's so many memes going on.' Then I was going through them and they're actually really funny. I don't know who created these but they actually did a pretty good job because it makes me laugh and I took no offense to it and that's why I posted it on my Instagram and Twitter. It's just really funny, and I have a good sense of humor. So I just thought, 'oh wow, that's cool now that I'm a meme and I'm on like all social media pages, on Twitter 24/7.' And even people approach me, like different actresses and actors, they come up to me like 'I see you on my Instagram page like 24/7.'
There are a lot of young actresses like Amandla and Zendaya who have had to stand up for themselves when they've come under internet bullying. You've experienced that yourself. How do you keep such thick skin, especially when dealing with these hateful comments online?
I definitely deal with that all the time, but I just think of it like this: No one's gonna like [everything] you do at the end of the day. There's always gonna be someone who doesn't like what you do who's gonna always hate on you. But for me, I'm living for what I do, I'm living for myself. And I just worry about myself and I don't... anyone's opinion that's hateful, it just doesn't matter to me because to me, it feels like for you to be spending time to comment on my page or liking my posts and saying these things, obviously I'm doing something for you to pay attention. So no matter what I'm doing, you guys are paying attention even though you are hating. So I just don't take any offense to it and I've dealt with it since I was 9 years old and even younger. And know that it doesn't really matter what people say. I'm just rooting for myself.
After you stood up to Azealia Banks on Twitter, your mom had a response of her own. How has your mom influenced your confidence and how did that give you the courage to stand up to being bullied?
My mom has definitely influenced my confidence, because when I was younger in public school, I would always get bullied for little things like being the shortest in my class, being smallest, just really stupid things. And my mom would always tell me, "if someone bullies you, don't just sit there and let them bully you. Do something about it or tell someone about it." So I have always taken that on, what my mother said. And I kinda used that with the whole Azealia thing that just happened. I mean, she is a bully, she is an internet troll. So for me, reading all these racial slurs that she was saying to different celebrities in the past couple months -- and I'm like the 30th person now -- I felt that I just had to voice my opinion because I have dealt with bullies over the internet and in person. I just feel like what she's doing is not OK.
"I felt that I just had to voice my opinion because I have dealt with bullies over the internet and in person. I just feel like what she's doing is not OK."
What advice do you have to teens and young people who struggle with bullying, especially online?
Try not to worry about it as much because, like I said, no one's gonna like everything you do... just stay confident and know that what they are saying is not true. That's their opinion, they can talk all about you, but at the end of the day, you're a beautiful person and you don't need to meet anyone else's standards. Just live for you.
What are your future goals?
I would definitely say doing more serious and dramatic films and even scary films. Scary movies are one of my favorite movies to watch and I've loved scary movies since I was like three years old... And I definitely want to do other things outside of acting. Maybe like producing, directing, things like that are still kind of in the acting field. And then, eventually, other than acting, I do wanna get my hands in fashion. That's something I've always wanted to do. I've always wanted to design clothes. So hopefully, sooner than later, I will get to design clothes for you guys.
What's one thing you want younger people to always remember?
Whatever you want to do in life -- you wanna be a cheerleader, you wanna be an actress, you wanna be an actor -- whatever you want to do in life, just know that you will do it. Just believe in yourself. And it might take so many years to finally accomplish that, but you have to work for it. You have to work hard for it. And that's what I do, too. I worked hard for the place that I wanted to be. I said when I was four years old where I wanted to be in 10 years. Never give up and just stay confident.
Before You Go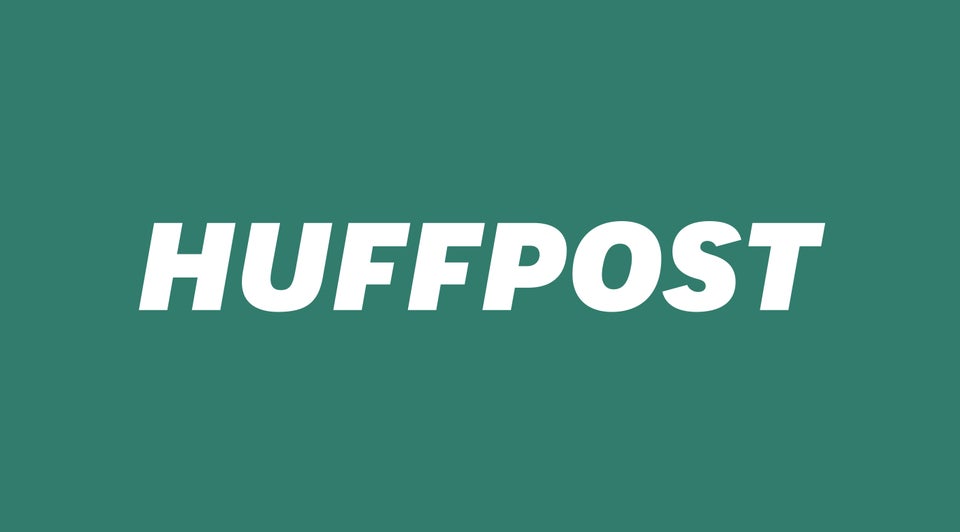 21 Incredibly Talented Kids We Want To Be Like When We Grow Up