Robert Dollwet says it's his cat's confidence that sets her apart.
We think it might be the fact that Didga the cat skateboards, swims, surfs -- sometimes on top of dogs -- and does gymnastics on command.
She even poops in a toilet. Then flushes.
OK, he'll admit it: Didga is "most likely the most talented cat in the world," says Dollwet, with more than a little fatherly pride.
You can watch this cat's impressive range of skills in this spectacularly inspiring video Dollwet recently put together:
Dollwet is a former Hollywood dog trainer who moved to Australia seven years ago, for family reasons. (His partner, Ken, is Australian.)
Finding himself down under and sans pet, Dollwet went to the local animal shelter -- where Didga basically insisted on being adopted.
"She was doing all she could do to get my attention," Dollwet says. "Well, I had to go give this cat a closer look and I was sold. Animals really do pick you if you just let them."
Soon after that, Didga then chose her current profession as feline role model/adventure buddy.
The story goes that she and Dollwet were out and about, when a guy rode up on a skateboard, "jumped off of it and left it right in front of us while he walked into the shop," Dollwet says.
"Didga without hesitation went over and got on the skateboard."
But if Didga was inclined toward performance, she still needed training.
Dollwet also says he's worked with her tons, using "lots of patience and lots of well-timed food reinforcement."
And sure, part of the point of putting Didga's amazing repertoire on display is to advertise Dollwet's training abilities. (He's got a pet training business in Australia, now -- his canine clients often hang out with Didga.)
But another big aim is getting the world excited about cats. Especially rescue cats like Didga, who currently fill shelters, and might get snatched up a lot faster if folks realized just how much more fun they could be having with their feline friends.
"Cats can learn all sorts of things as long as you have patience and knowledge to teach them the right way," says Dollwet, who's put up a couple dozen YouTube tutorials on cat training so you and your cat can enjoy all sorts of hobbies together as well.
"It's all to bring attention to cats, and teaching people how to be more responsible," he says.
Of course even the most precocious kitty needs some down time.
Dollwet probably doesn't mean to brag too much here, either, but he really can't help himself: Didga is top cat -- a "great companion" -- in that department, too. And he's got an Instagram feed full of photos to prove it.
"Her tricks are taught over weeks, months, even years. Just a little bit every day," Dollwet says. "The rest of the time is spent doing normal cat things around my house."
Do you know a precocious cat? Have another animal story to share? Get in touch at arin.greenwood@huffingtonpost.com!
Before You Go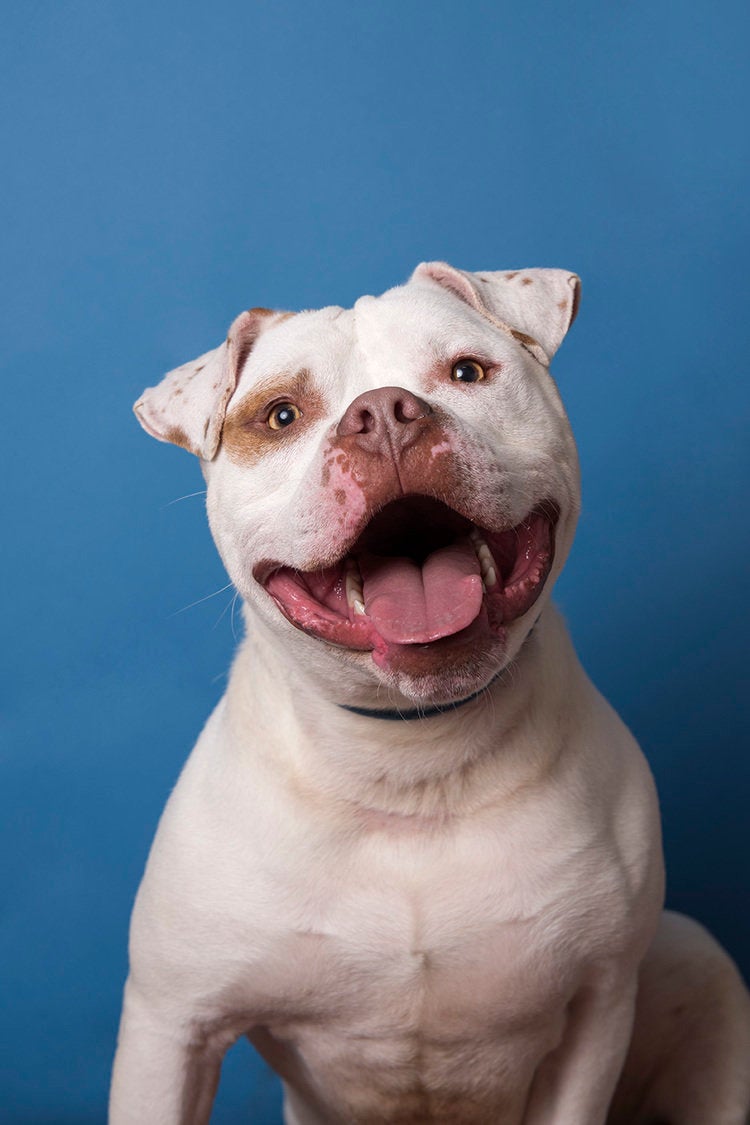 These Amazing Animals Need Homes
Popular in the Community