Skulls are everywhere on the street today. Here are a collection of Street Art pieces to mark The Day of the Dead, the commemoration of people who have passed is observed nation-wide in Mexico every year at this time. Although it is not a national holiday, the strictly religious and cultural observance is revered and, depending on the region, it varies in the ways in which the holiday is marked.
The cultural aspect of this holiday has inspired many artists, filmmakers and poets. Here we have selected images of Street Art culled from our library to mark the Dia de los Muertos, focusing on the most prominent symbol used to represent this holiday: "Las Calaveras" or skulls.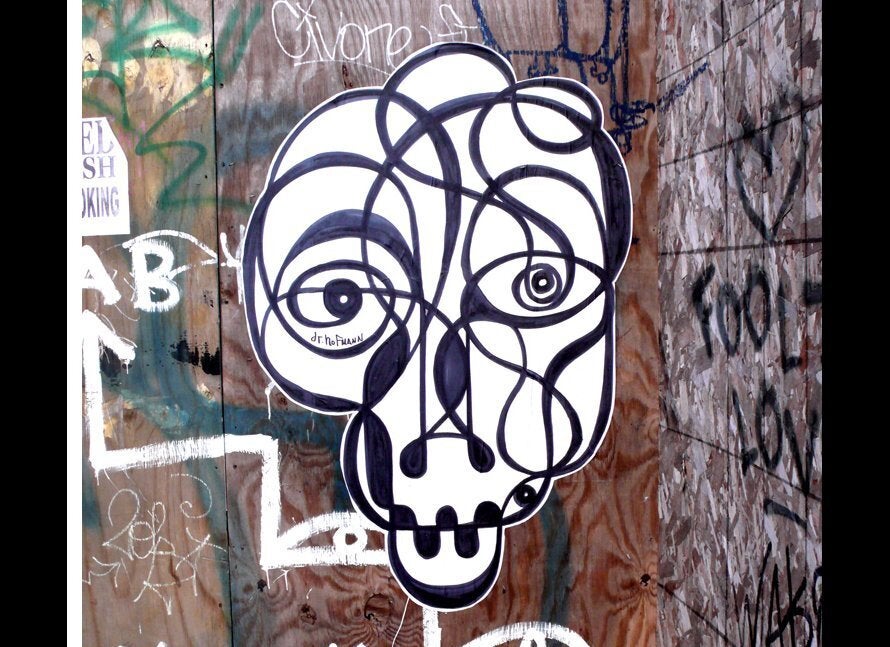 Scattered Skulls: Day of the Dead Street Art
Mexico's "Dia de los Muertos" or "Day of the Dead" takes place every year on November 2 to coincide with the Catholic holiday of "El Dia de los Santos" or "All Saints Day". The Day of the Dead is not the Mexican equivalent of Halloween. The Day of the Dead in Mexico is a celebration of Death and it does not carry any of the connotations of fear, fantasy and gore that Halloween does.
This religious and cultural holiday can be traced back 3000 years. Before the conquest of what's now modern Mexico in the pre-Hispanic era, the indigenous cultures celebrated death, rebirth and their ancestors by displaying human skulls as memento mori.
A longer version of this article can be found at Brooklyn Street Art.
Related
Popular in the Community