Clarification: Sitrick And Company, which represents Skechers, contacted us to point out that no parenting groups, per se, have come out against the shoes. aMomEntrepeneur.com allows any member to post commentary and change.org allows anyone to put up petitions.
An animated commercial for the footwear shows a series of lanky tweens singing, "Heidi's got new Shape-Ups, got everything a girl wants. She's got the height, got the bounce. She's lookin' good and havin' fun 'cuz Heidi's got new Shape-Ups." At one point, "Heidi" is chased by a trio of scruffy, cartoon dudes dressed as a cupcake, hot dog and ice cream cone.
A petition on change.org reads, "Women have plenty of time to be targeted for their weight throughout their lives. By not only marketing a shoe line to young girls, but also not even having an equivalent for boys Skechers is sending a clear message to girls and women: you're never too young to start hating your body."
Premature-self-loathing issues aside, Chiropodist Hillary Brenner told the Daily Mail that she "wouldn't recommend these for growing feet."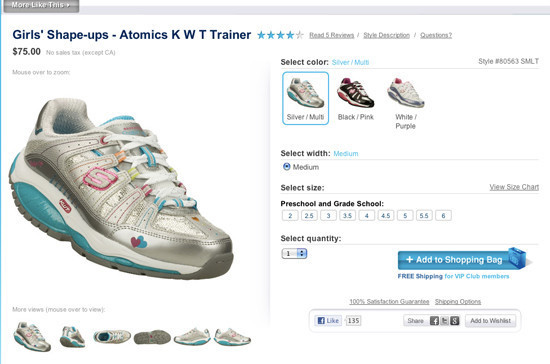 (Yes, that says "Preschool and Grade School.")
Support HuffPost
A No-B.S. Guide To Life
Related
Popular in the Community