Seven hundred years after their death, a couple has yet to part.
Experts from the University of Leicester Archaeological Services made the discovery with local volunteers during a dig at what once was the Chapel of St. Morell, a 14th-century pilgrimage site in Hallaton, according to a university press release.
In addition to the loving duo, archaeologists uncovered nine other skeletons at the site. Radiocarbon dating revealed their bones date back to the 14th century.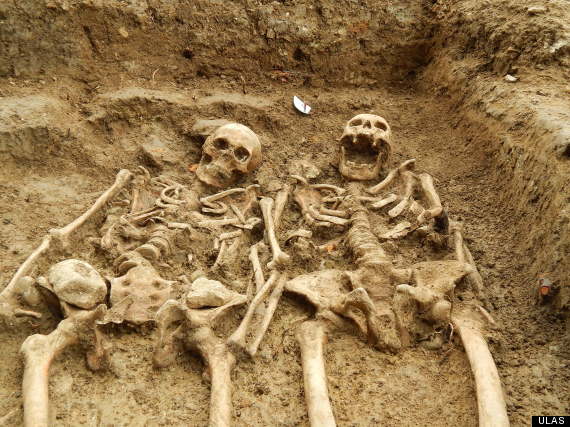 A close-up image of the couple's remains discovered at the Chapel of St. Morell site.
The findings have left archaeologists wondering about the conditions surrounding the burials, with speculation the people buried there could have been "criminals, foreigners or sick."
"We have seen similar skeletons before from Leicester where a couple has been buried together in a single grave," Vicki Score, ULAS project manager, said in a statement. "The main question we find ourselves asking is why were they buried up there? There is a perfectly good church in Hallaton. This leads us to wonder if the chapel could have served as some sort of special place of burial at the time."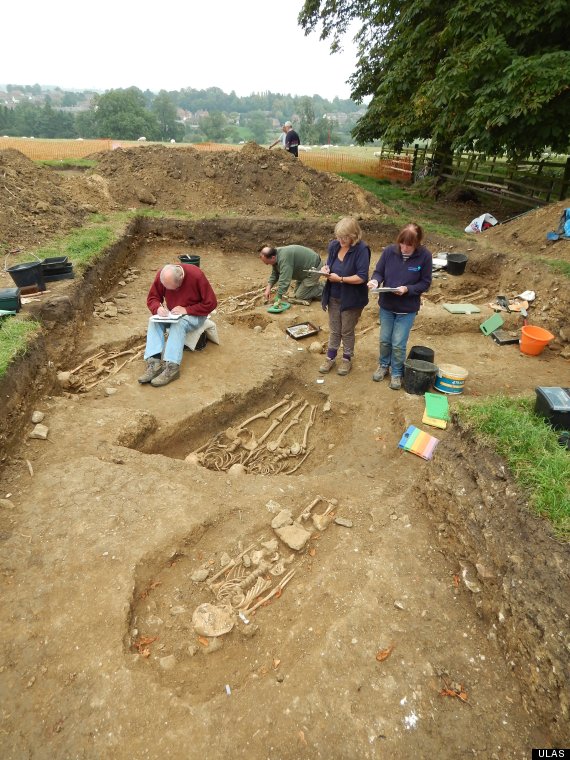 Members of the team excavating and recording findings at the site of the chapel.
Other relics discovered at the chapel have provided clues into the site's Roman past; researchers estimate the area has been a place of significance for more than 2,000 years. Findings include silver pennies dating between the 12th and 16th centuries and bits of stone masonry, according to the university.
Popular in the Community