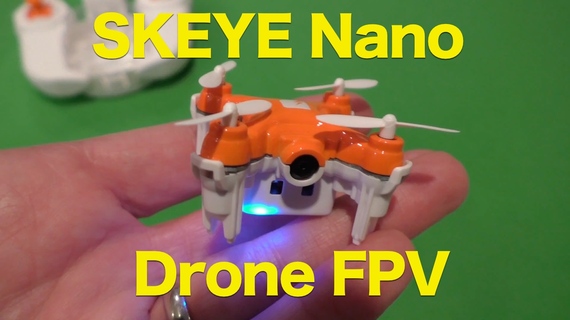 There is a strange trend going on with drones these days. Drones are getting larger...and smaller. You have a company like Ehang which was showing off at CES2017 this huge drone, that can carry a passenger -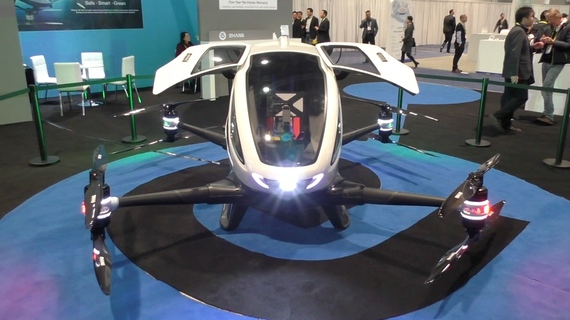 Then you have TRNDLabs, which has developed the SKEYE Nano 2 FPV Drone - the world's smallest camera drone. At just 4 cm wide and a weight of a mere 17 grams (.59 ounces), the Nano 2 is getting closer to Fantastic Voyage territory.
Can such a tiny drone really shoot HD video and stream it back to your phone? There was only one way to find out, real world flight testing.
Please watch our video review of the TRNDLabs SKEYE Nano 2 FPV Drone -
The SKEYE Nano 2 Drone Provides Tons of Features in a Tiny Package
As we explain in the video, the SKEYE Nano 2 Drone is small in size, but big on features. Here are some of the highlights -



Auto Take-Off & Land


HD Video Camera


Altitude Hold


WiFi controlled via App with FPV real time video


RTF (Ready to Fly) Technology


6-Axis Flight Control System


Adjustable Gyro Sensitivity


Stable & Easy to Fly


Aerobatic "Flip" Capability


LED Lights for Night Flights


3-Level Adjustable Controller Sensitivity: Beginner, Mid-Level, Expert


The Only Problem With a Tiny Drone...A Tiny Battery
We loved everything about the SKEYE Nano 2 FPV Drone...except the battery. We were lucky to get 3-5 minutes when flying the drone. It all makes sense, you have a tiny drone, creating a WiFi network, streaming video, spinning 4 propellors...there is only so much power you can get out of a 17 gram drone. Still, we wish there were batteries that you could easily swap out, then you could take a few charged up spares with you.
As long as the short battery life is not a deal breaker for you, the SKEYE Nano 2 Drone is really a very impressive and fun to fly little drone. We love that you can use your phone or the included controller to fly it.
If you are in the market for a super small FPV drone, the SKEYE Nano 2 Drone is an excellent choice.
Related
Popular in the Community