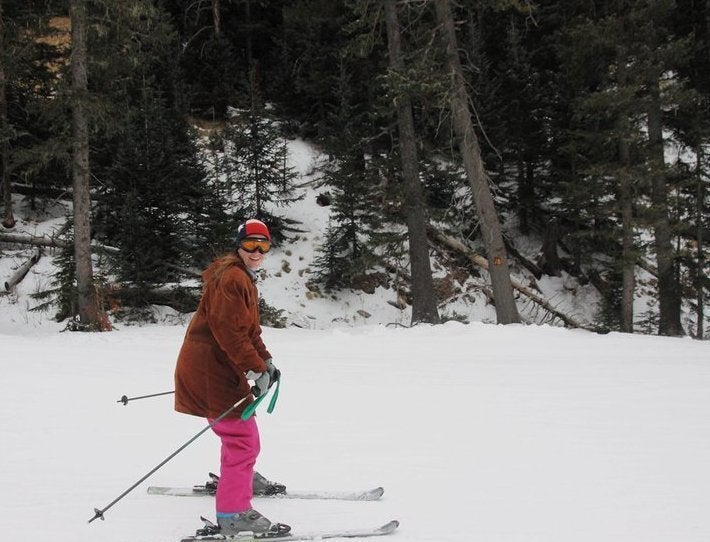 Located in the heart of
in Southern New Mexico,
sits at the base of the towering Sierra Blanca. As the
in the United States and the only resort in New Mexico operating a gondola lift, Ski Apache allows visitors to enjoy some of the best warm-weather skiing without the crowds and lift lines of the big-ticket resorts of Colorado.
lies 18 miles northwest of Ruidoso, New Mexico, and can be accessed in less than three hours by car from Albuquerque, New Mexico, or El Paso, Texas.
The
peaks at 12,000 feet with a maximum skiing elevation of 11,500 feet and features a 1,900-foot vertical drop. During its
running from late November through early April, Ski Apache receives an annual average of more than 15 feet of snow. When the warm weather and sunny New Mexico afternoons start to take a toll on the powder, the resort can
for 33 percent of the mountain. Novice skiers and boarders have plenty of wide beginner slopes, while intermediate and advanced skiers can enjoy several steep runs down the mountain.
The 55 runs at
range from wide, beginner-friendly runs to bumpy mogul slopes. Of the trails, 20 are appropriate for beginners, 35 percent for intermediates and 45 percent for advanced skiers. Ski Apache also runs a terrain park for adventurous skiers and boarders looking to practice on jumps, tubes and rails.
service the trails and terrain park, including a gondola, two quad lifts, five triples, one double and two surface lifts. Of all the trails in the 750 acres of skiable terrain, the longest extends for 2 miles.
Throughout the season, Ski Apache hosts a variety of competitions and events for amateur skiers and boarders. In the
, snowboarders and skiers take on the jumps, rails and pipes as they compete for medals and prizes. The Celebrate 50 Vertical and
Challenges pit teams of five against each other in the quest to rack up the most vertical feet or mileage in a single day. Teams must consist of at least one snowboarder, one female, one person younger than 18 and one person older than 50.
Full-day
from Ski Apache range from $28 for a military child to $51 for an adult between the ages of 18 and 59. Discounted rates are available for multiple-day and afternoon-only tickets. For regular skiers and boarders, Ski Apache sells season passes starting at $275 for children 12 and younger. At the
, individuals of all ability levels can improve their skills with private, group, family or parent-child lessons with prices starting at $43 for a children's lesson, which lasts 1 1/2 hours. The
offers ski, boot and pole packages at $15 for children and $23 for adults. Snowboard and boot packages start at $22 for children and $32 for adults. The shop also provides demo rentals, helmets and ski insurance for an additional cost.
While options for
after a long day on the trails lack the variety offered by the resorts in Aspen and Vail, skiers shouldn't have trouble finding a place to kick back and relax on-site at Ski Apache. The Eagle Cafe cures post-slope hunger pangs with traditional New Mexican favorites such as green chile cheeseburgers and Indian tacos. For quenching thirst, the Daily Grind brews fresh coffee, while the Spirit Bar mixes up adult refreshments. The Arrowhead Express offers a pasta bar, and the Dawg House offers hot dogs and smoked sausages.