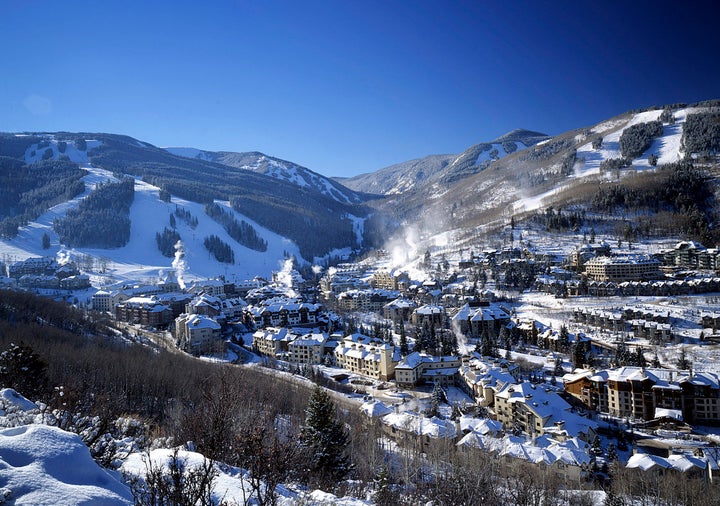 A: In the summer, apparently. Recently passed legislation, however, aims to change that.
The U.S. House passed the 'Ski Area Recreational Opportunity Enhancement Act' (alternatively known as H.R. 765) Monday night. According to the Colorado Independent, the bi-partisan legislation provides legal backing for increased summer activities at ski resorts.
In theory, a boost in summer activities at resorts will likewise lead to a boost in year-round employment and help grow Colorado's mountain resort communities. Every Colorado U.S. Representative sponsored the bill except Doug Lamborn (R-CD5) from Colorado Springs. A companion bill is also in the Senate (S. 382), sponsored by Sen. Mark Udall (Michael Bennet is a co-sponsor).
Udall originally proposed the legislation in 2009, aiming "to revise the 1986 law governing the permitting of ski areas on National Forests, clarifying that the Forest Service is authorized to permit year-round recreational activities where appropriate."
The latest bill goes a bit further, actually specifying certain activities for coverage. Specifically,
:
Zip lines
Mountain bike terrain parks and trails
Frisbee golf courses
Ropes courses
But the bill
:
Tennis courts
Water slides and water parks
Swimming pools
Golf courses
Amusement parks
According to the Summit County Voice, conservation groups have fought the bill fearing increased disturbances to national forests. Economic development groups (particularly the ski lobby) argue the need for employment boosts and the end of what they claim are restrictive, antiquated, laws.
Popular in the Community