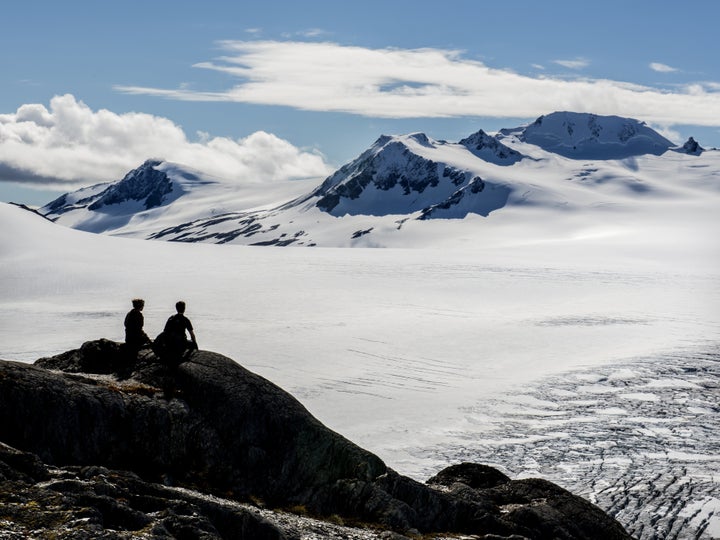 A pair of skiers is in good condition after spending four days trapped on an Alaska glacier, according to authorities.
The skiers, identified as Jennifer Neyman, 36, and Christopher Hanna, 45, had been flown to Kenai Peninsula glacier's Harding Icefield Friday to ski when a storm rolled in, preventing their plane's return, authorities said.
"To kind of give an example, it would be like flying an airplane in a ping-pong ball or a snow globe, with no visibility," National Guard Capt. John Romspert told the local CBS station. "So it's very difficult for the crew to have reference points and even land on the glacier at that time."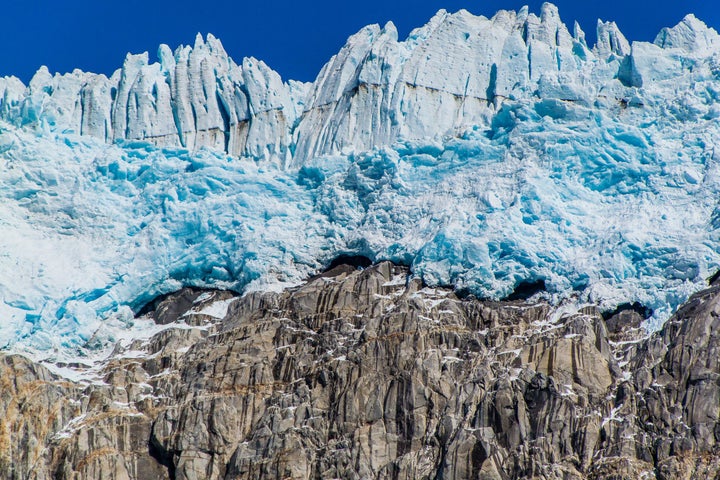 Fortunately, the skiers came prepared with a light tent, two days of provisions and communication devices that proved paramount to their rescue, authorities said.
That's not to say that their situation was a breeze.
By Saturday, their tent had reportedly been shredded by strong winds and they started to run out of fuel for their cooking stove. They dug a snow shelter for protection and marked its entrance with their skis.
It wasn't until Monday morning that the weather cleared enough for the National Guard's air support to attempt a rescue.
Though they weren't successful, they were able to drop off supplies. Four Alaska Air National Guard rescuers were also able to parachute onto the glacier and begin trekking several miles toward them, braving the dangerous terrain and weather conditions, the Alaska Dispatch News reported.
By Tuesday, the weather had improved enough that national guardsmen were able to locate them around noon.
"They had to dig out four-feet of snow around the survivors to get to them," National Guard Lt. Col. Matt Calabro told the Dispatch News.
Both were flown to Central Peninsula Hospital in Soldotna. Hanna declined medical care while Neyman was evaluated and released shortly after, according to local reports.
Calling all HuffPost superfans!
Sign up for membership to become a founding member and help shape HuffPost's next chapter
BEFORE YOU GO