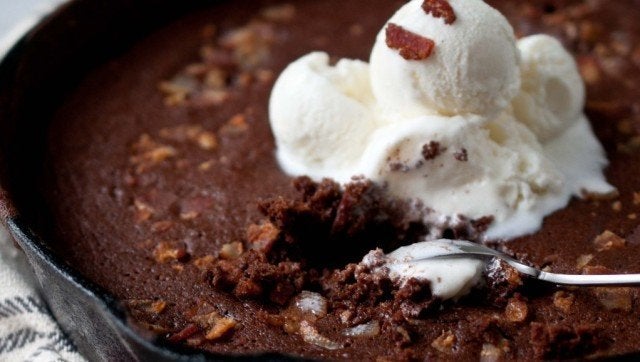 There's nothing quite like cookies fresh out of the oven, except, perhaps, cookies hot off the stove. Casual dining chains have been whipping up cookies and brownies cooked in skillets for years, but we're firmly believe that making your own version at home is worth the extra effort.
When cooked in a skillet, cookies and brownies take on the same browned, crisped edges as oven-baked goods, but, due to their larger size, tend to have a gooier center than traditional cookies. Depending on your taste in cookies, this can be a wonderful thing, and goes especially well with a scoop or two of vanilla ice cream.
Skillet dessert recipes can also involve cakes, breads, and even pies. This may seem like a strange and unconventional terrain, but Always With Butter writes of her first skillet pie experience, "It's a first for me and I was a bit worried that it might stick to the pan when trying to serve it but nothing like that happened. It came out perfect."
Check out these 12 ways to cook desserts in a skillet: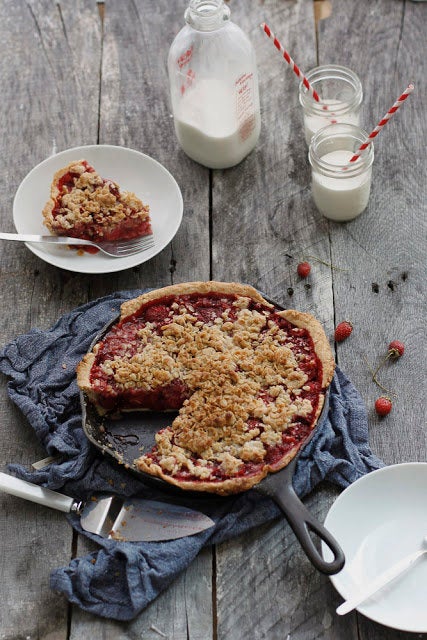 Skillet Desserts
Related