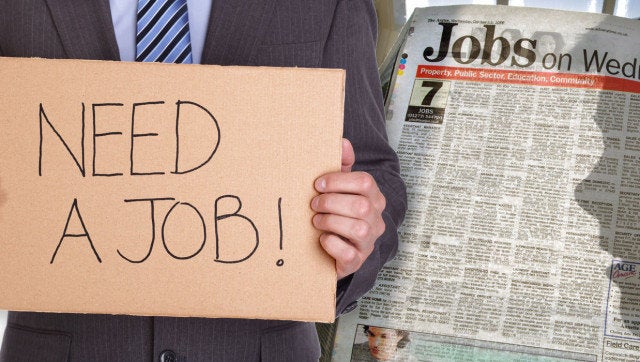 One morning while knee deep in her work as a support technician at a non-profit, Daphne Jemison was called into the HR office and was told she was part of a reduction in force.
It took her over a year to find another job.
You've probably heard this story far too frequently. Perhaps your best friend, your sister, your aunt or your next-door neighbor told it to you. No matter who told it I suspect the story never ended with the person saying, "No problem, I'll just go find another job."
Shortly after getting laid off Daphne began her job hunt in earnest. Unfortunately, the fish weren't biting and the 100+ resumes and applications she sent out appeared to do nothing more than contribute materials to the nearest recycling center.
However, after a year into her search, she finally decided to listen to her mother who had been encouraging her to check out a return to work program developed by Chicago Career Tech, a nonprofit that provided middle-income Chicago residents with training in an effort to ready them for the workforce. That organization was phased out recently in favor of Skills for Chicagoland's Future, which is driven strictly by employer hiring plans.
As part of Daphne's program she worked six days a week, three days as a full time intern at Allscripts Healthcare Solutions Inc. and three days as a student at City Colleges of Chicago. Daphne was eager to share her story when I spoke with her on the phone because after six months as an intern and eight additional weeks of training through Skills for Chicagoland's Future Pathways to Employment Program, she was offered a full time position with Allscripts.
She said that doing the internship allowed her to not only receive top notch training, but it gave her a chance to show off her skills and her work ethic and prove to the powers that be that she was the right person for the job. When a position opened up, it was hers for the taking.
President and CEO of Skills for Chicagoland's Future, Marie Trzupek Lynch, says that this program lets people who would normally get skipped over, be seen. "There's a stigma attached to those who have been out of the workforce for a long time. It's harder for them to break back in," she says. With this program, they're taking that stigma away and letting the crème rise to the top.
Another one of the reasons this program works so well is because it turns traditional return to work programs on their head. Whereas most work force funding goes into training people and then crossing their fingers in hopes that there will be a job that will match that training, Skills for Chicagoland's Future focuses on working with businesses on the front end. The program is 100 percent driven by business demand, meaning people are getting trained for specific jobs that are already open. In addition, in order to make sure that the training isn't so narrow that it wouldn't be useful in other jobs, Lynch says SCF's goal is to make sure that the skills individuals are learning go beyond the specific ones needed for a certain task and into ones that would be transferable across many jobs.
"It's a new day for how we get people back to work," Lynch says. And the best part is, Skills for Chicagoland's Future isn't asking companies to do them any favors. They are solving an immediate problem. With over 240,000 unemployed residents in Cook County and 200,000 job openings, SCF is doing its part to bridge the gap and shrink the number of unemployed by matching companies who have job openings with workers who are eager and hungry to get back in the game.
Another factor that sets Skills for Chicagoland's Future apart from other return to work programs is that it's ready to serve a large range of applicants. There are no age, education or income requirements. The only requirements are that applicants must have a legal right to work in the United States, be a resident of Cook County and be eligible to collect or have already exhausted unemployment benefits from the State of Illinois after January 1, 2008.
These minimal requirements make it easier for SCF to partner with companies that have a wide variety of needs, ranging from low skilled to highly skilled workers. And, by allowing individuals to create a profile and enter their information in the database at any time, SCF is able to contact that person immediately if an opportunity becomes available that matches his or her profile. Individuals can also search SCF's database for current openings and train-to-hire opportunities, all at no cost.
Skills for Chicagoland's Future hopes to place 1,700-2,200 unemployed workers in its first year and 5,000-6,000 by its third.
Daphne is excited about that prospect for her fellow Cook County residents. During her year of pounding the pavement she had a hard time seeing the light. "I never thought something like this could have happened for me, but it did. I couldn't be happier."
I told her I thought she should go thank her mother.
Related
Popular in the Community