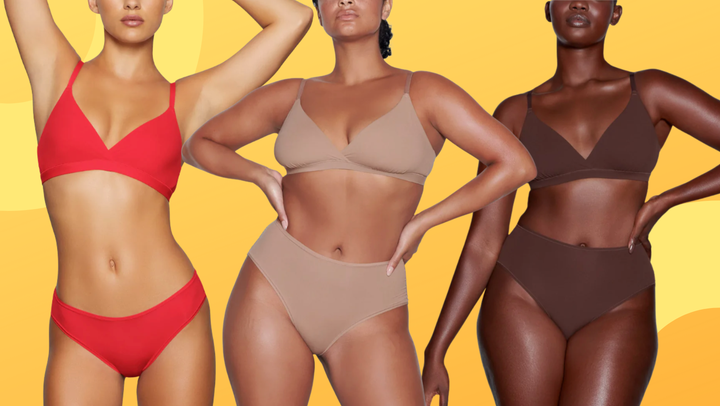 HuffPost may receive a share from purchases made via links on this page. Every item is independently selected by the HuffPost Shopping team. Prices and availability are subject to change.
When it comes to reality TV shows, I'll admit to being deep into the
"Real Housewives" franchise and a lifelong "Survivor" fan (that's 43 seasons, baby!). But for some reason, I've never been able to get into the Kardashians. Obviously, it's impossible to avoid the uber-famous clan even if you don't watch their shows, but somehow I've been able to maintain a distance from their empire in general — that was, at least, until my best friend Haley introduced me to the wonders of Kim Kardashian's undergarment brand, Skims, and more specifically, the Fits Everybody crossover bralette.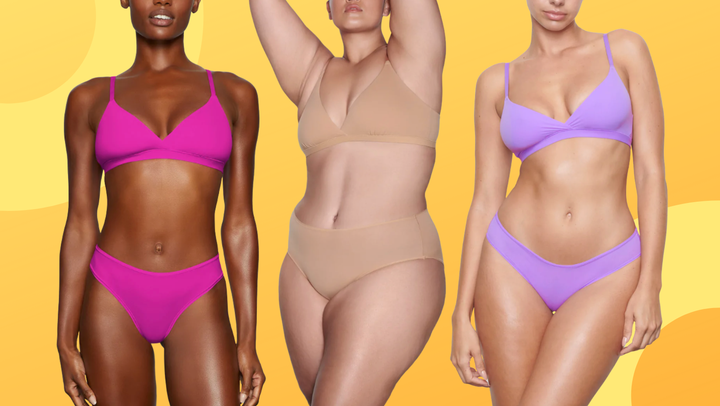 I've never been a bra loyalist; I'm pretty fickle as it can be difficult to find well-fitting bralettes (as well as underwire bras) when you have small, kinda deflated-ish, almost 40-year-old breasts. So when Haley suggested making the switch to Skim's bralette, I didn't think much of it. But now that I've tried it, I don't think I can ever go back. This bra has some kind of magical property that makes it fit like a dream: soft, comfortable and supportive without feeling restrictive or cutting into my skin. It's the only bra I don't immediately rip off my body the second I get home, I just forget it's there! It gives a nice shape, and now that Haley has also convinced both my partner and my sister to also try it, I can attest to the fact that it works on a variety of boob shapes, sizes and body types. It's the sisterhood of the traveling bralette.
This simply designed bralette is made for everyday use. It has nice full coverage but has a hint of sexiness that looks great under sheer or unbuttoned tops or on its own. The combination of a surplice front design and strong mesh lining makes it extra supportive — much more so than your average bralette. Fully adjustable straps and a back closure makes it even more possible to get the right fit.
The bralette comes in seven punchy seasonal colors and nine core colors in a wide range of nude hues in sizes XXS to 4X. Despite living in an all-black wardrobe that extends to my unmentionables, these colors are so fun I'm strongly considering picking up another bra in the sugar plum shade. If you're in the market for a bralette or simply want to add a new everyday bra to your repertoire, this is it. The price is reasonable and the fit is remarkable. Check out other happy shoppers' reviews on Skims then pick one up for yourself.
"Best bra ever. I gave up bras in the pandemic during my 2nd pregnancy. Honestly, this bra is the only one I will wear from now on." — Shauna M.

"Very, very happy. Best bra I have ever owned, and I've owned a few in my 52 years." — Jeanette W.

"Size L - I'm obsessed with the color. My everyday go-to bra! Soo comfy! It's holding the ladies in but maybe not the most supportive if that makes sense?! My bra size is usually 36DDD so the Large fits great for me! Get this bralette, it's gonna be your new favorite." — Bianca W.

"Amazing. The only bra I wear now! 34D so I got the large, it fits perfectly." — Stephanie L.
Before You Go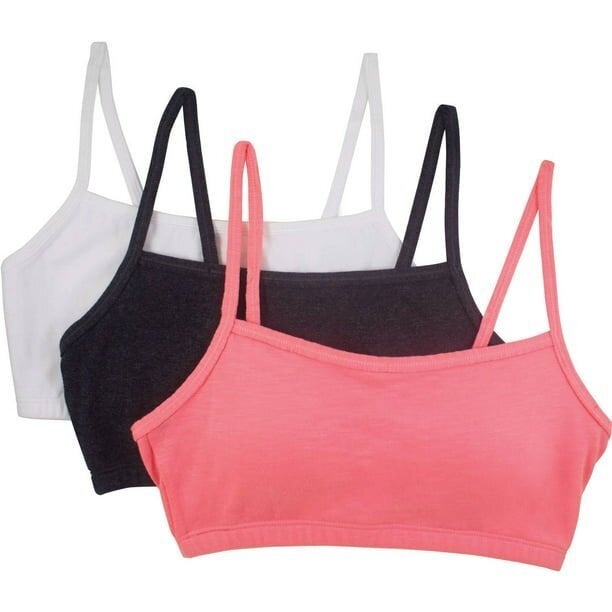 These Walmart Bras Are Very Affordable & Popular, Too