There are many theories about the best way to make and peel hard-boiled eggs, but no matter which method you choose, you've probably come across a thin, white skin that lies between the shell and the egg inside.
In some situations this "skin" can help you peel away the shell. In others, it just sticks to everything, making the whole job more challenging.
First of all, this skin is actually a protein membrane ― in fact, it's two layers of membranes, one inner and one outer. Their purpose is to protect the egg from bacterial invasions. (The yolk is also encased in a clear membrane, but you're less likely to notice it.)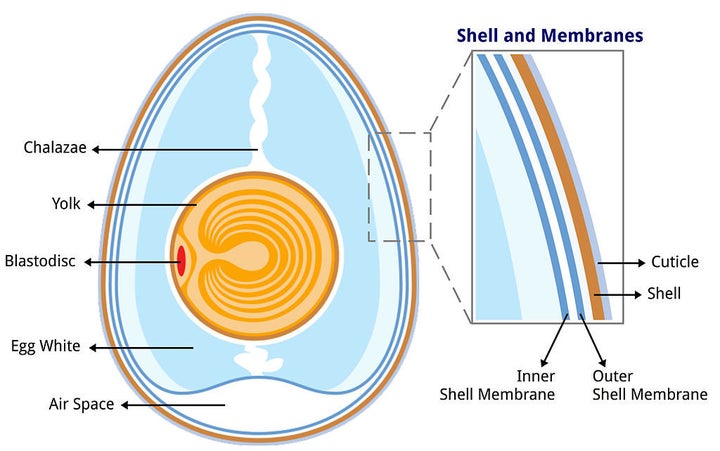 As you can see from the diagram above, the egg is not made up of just the yolk and whites. There's a whole lot more going on in there. We're certain, for example, that you've come across the strange white string (also known as the chalazae) when cracking an egg before.
So how can you cook your eggs to make this membrane less apparent? It mostly depends on how you cook the egg.
And if you should find yourself wrestling the skin and shell away from the egg, just remember that those barriers are what protected the egg before it made its way to your kitchen. So no harm, no foul.
Popular in the Community