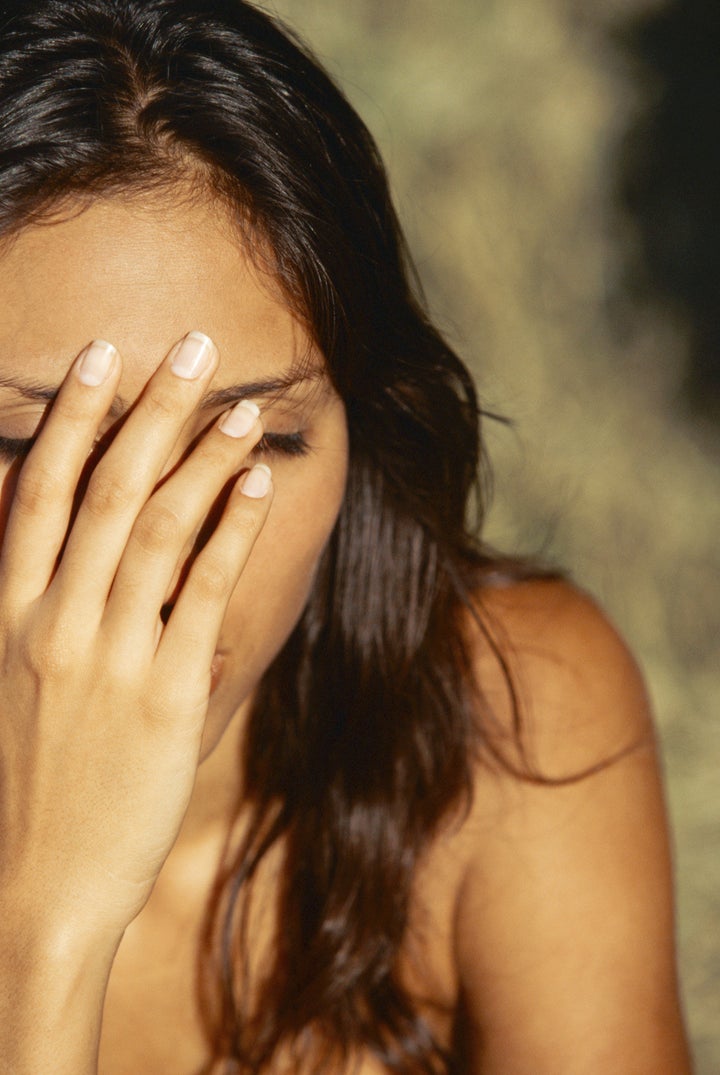 In working with everyone from celebrities to soccer moms and dads, I've often been asked if spray tanning and self-tanning products can really help camouflage problem skin conditions such as varicose veins, stretch marks scars and cellulite. The answer is yes.
Organic spray tanning not only helps you feel and look your best, it actually adds an even appearance, and more consistent glow and texture to your skin immediately. Within about eight hours, it boosts your skin's natural melanin content, resulting in a deep, natural glow which continues to deepen over time. People who have conditions as severe as vitiligo (a loss of brown pigment, resulting in irregular white patches) and melasma (dark skin discoloration that appears on sun-exposed areas of the face and body) have found that consistent natural spray tanning provides a more normal skin appearance.
Here are my professional tips on using all-natural spray tanning and self-tanning bronzers to quickly and effectively camouflage skin imperfections and skin disorders, making you feel more beautiful and confident in your skin and yourself.
1. Apply liquid bronzer directly to a small make-up brush (eye shadow blending) in circular motions. Apply to the light areas, allow to dry completely; repeat again for a darker color.
2. For larger areas, use the same techniques, but apply with a larger kabuki brush. Follow up with a second application and a professional spray tan for a final, custom spray that will blend and even out the body.
Whether you are dealing with cellulite or vitiligo, liquid bronzer works much more effectively than a self-tanning lotion because it gives you an instant color, and is lighter and easier to blend. Use Sun Gelee, which contains DHA (dihydroxyacetone), for a longer lasting effect. Applying it with a kabuki brush will help achieve a more even looking color.
In my experience, a spray tan is the best and easiest way to camouflage patches caused by vitiligo and melasma. I do suggest that you use a professional spray tan artist to achieve the best result. If you touch up every seven to 10 days, you can achieve a remarkably more even skin tone. In most cases your vitiligo will appear like no more than a faint birth mark.
Using self-tanning mousses, bronzing sprays and professional spray artists will instantly camouflage problems spots, stretch marks and varicose veins, giving your skin an instant toned and even appearance.

For long-lasting results, prep your skin by exfoliating and afterwards use lock in moisture with a product such as Dermarest Eczema lotion, which contains 1 percent hydrocortisone and a unique combination of natural extracts and essential oils to soften and soothe dry skin.
If you have one of these conditions, I recommend that you avoid alcohol-based products. Buy brands with emollients or humectants; this will give your skin added softness and moisture. Oily skin may find that gel or alcohol-based products work better. Luxury brands often have added ingredients such as vitamins, minerals, herbal extracts, antioxidants and alpha-hydroxy acids, which can make a spray tan a skin treatment. Educate yourself and know what you are putting on your skin. Many luxury labels use higher levels of DHA and have to be reapplied less frequently. Organic and vegan tanning products are also available.
Always remember: Just because your skin is tan doesn't mean you're protected from harmful UV rays. Always use sunscreen with a minimum of SPF 15. The protection lasts only a couple of hours so remember to reapply.
Make your skin your best accessory. At home do-it-yourself tanning products such as Spray di Sole bronzers, gels, mousse and over-the-counter "tan in a can" products such as Neutrogena, Jergens spray tan and other self-tanning lotions which are all easy to apply. They're great at camouflaging skin imperfections and evening out skin tones. The results last a few days so remember to reapply often. And enjoy the results!
Spray-tanning expert Svetlana Feller is the innovative mind behind the first commercial spray tan treatment. In 2007--after many hours working with chemists and thousands of spray tan applications--she opened Spray di Sole, the original "spray-only" spray lounge in Studio City, Califor-nia. In a few short years, Svetlana has become the most sought-after spray tan artist in Hollywood, perfecting the skin of stars from LeAnn Rimes to Sylvester Stallone. Using an organic high-grade vitamin-enriched solution that is nourishing to the skin, Svetlana combines specialty techniques that contour every body. She has been featured on "The Doctors" and "Good Day LA," and has written for or been interviewed in CoCo Eco, Genlux, Haute Living and Brides. Spray di Sole is featured on 5-Star ho-tel spa menus such as The Four Seasons Spa Hotels, Trump SOHO and MGM Grand in Las Vegas, and has affiliates across the United States and Canada. Visit Svetlana on Red Room, where you can read her blog.