Before you roll your eyes, hear me out on why I'm convinced this facial treatment is worth every penny.
Over the years, my bathroom has become a black hole of skincare products. I've tested just about every cleanser, moisturizer and mask in hopes of achieving a flawless complexion. In general, I know that my face will always look brighter and feel much smoother after sticking to a strict routine for two weeks or so. But the stress of a two-hour commute, not enough sleep and eating greasy foods like French fries end up reversing some results.
I was out of patience, so a 10-minute $100 laser facial promising instant results was a gamble worth taking. So I went to Manhattan's newest express spa, Skin Laundry.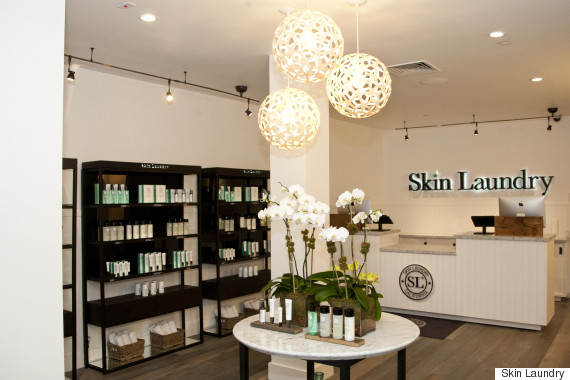 Founder Yen Reis came up with the concept for Skin Laundry's non-invasive laser and light therapy while living in Asia. She saw firsthand how advanced technology worked effectively to target pimples, acne scars and sun-damaged skin. But she couldn't wrap her head around the astronomical costs of these treatments. "Doctors simply charge that much because they can," Reis told HuffPost Style.
When she moved to the United States, Reis saw an opportunity to introduce a treatment that was much more affordable and required less downtime. "Laser is more effective as it allows for deeper penetration into the skin to reduce inflammation, as well as gently vaporize surface dirts, makeup and dead skin cells," she explained. "We have taken the traditional higher settings of the laser and IPL (intense pulsed light) and reduced it so you are still getting the benefits. However, we are not traumatizing or effectively hurting you skin. Not many creams or superficial treatments can compare to the benefits of this technology in such a gentle manner."
Safety is a priority for Skin Laundry as it is, after all, a medical business. While the vibe of their clinics has a low-key, Cali feel, I was impressed by the preliminary health evaluation check and well-trained registered nurses who administered the facial treatment.
The medical staff minimized the intimidation factor by explaining each step thoroughly to a laser novice like myself. I simply laid on a table, wore safety goggles and moved my head from left to right as instructed during the process.
I won't lie: The first laser pulse did get my heart racing. But it was quick, virtually painless (felt like getting pinched) and there was a slight burning odor. A gel was applied to my face before getting the IPL and then cool compresses were used to reduce minor swelling.
Before even looking in the mirror, I could feel a difference in my skin. The laser facial helped to clear my clogged pores and give my complexion a dewy glow. I'm pretty sure that R.N. deep-cleaned a decade's worth of dirt that drugstore facial washes just can't accomplish.
To get the full Skin Laundry experience, I followed up my treatment at home with the brand's signature skincare line. The star product in my opinion is the cream cleanser. Free of irritating soaps and sulfates, it cleanses without leaving skin stripped of natural oils. Plus, the fresh scent is absolutely soothing.
While I may not splurge on 10-minute laser facials more than three times a month, I think it makes more sense to invest $100 in weekly treatments with lasting effects as opposed to, say, spending double that for one hair salon visit without lasting results.
Skin Laundry provided a laser facial and skincare products for review purposes.
Before You Go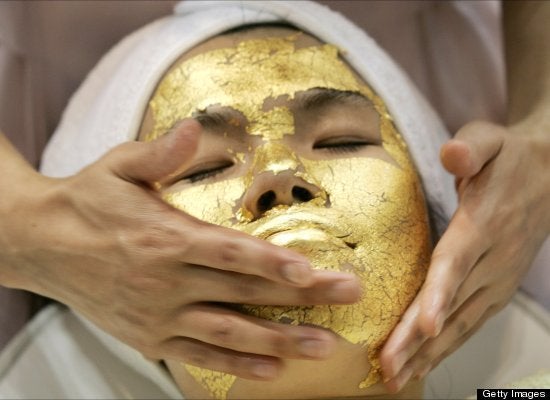 WTF Is That??