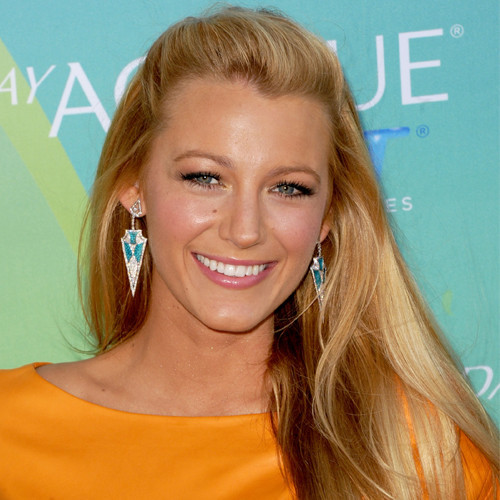 The glowy 20-something Blake Lively (Getty)
In our new series, Beauty At Every Age, we take a close look at the best skincare approaches for women in their 20s, 30s, 40s and 50s. Whether your goal is to prevent fine lines or repair past damage, each age group has its own unique issues.This week we're focusing on the 20s.
Here's the good news: Your skin probably looks pretty great right now, requires minimal products and has a healthy, natural glow. But there are a lot of misconceptions about caring for skin in your 20s: Many think they don't need to address problems until they see them. This is the number one mistake. "It's never too soon to be proactive about taking care of your skin," says New York-based dermatologist Anne Chapas, Director of Union Square Laser Dermatology. "I truly believe that the health habits that begin in the 20s can make a big difference in the skin health and appearance later in life."
While women in their 20s face a myriad of skin issues, from acne to the first signs of aging, one of the most important things is to stick to a regimen. While your skin is at its most resilient, healthiest point, there are a few guidelines (and products) to keep in mind. Once those practices are set in place you can ensure much younger-looking skin in the years ahead.

Click through the gallery for Dr. Chapas' skincare product recommendations, and keep reading below for her advice on taking care of skin in your 20s.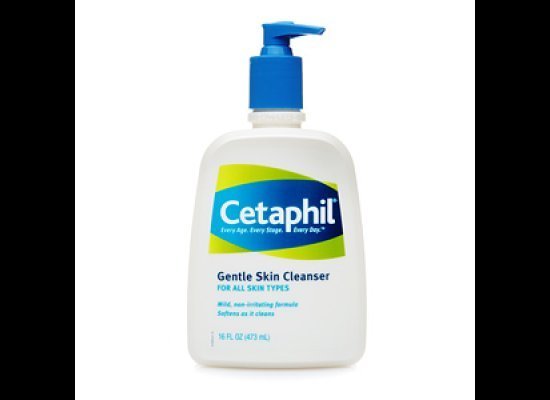 1. Start the day with a gentle cleanser. Cleansers should remove dirt and oil on the skin, but shouldn't be abrasive. A fragrance-free morning face wash with moisturizer is ideal. Opt for either Cetaphil or CeraVe Hydrating Cleanser.
2. Invest in a good, overall eye cream, as eyes tend to show the first signs of aging. Start using an eye cream with caffeine to reduce morning puffiness. Also look for ingredients like antioxidants and retinol to slow down the aging process. I recommend NeoStrata Skin Active Intensive Eye Therapy.
3. Use a moisturizer with sunscreen -- this is the most important health habit. Recent studies showed that wearing a daily sunscreen on the face reduced one's risk of developing melanoma by 50%. Look for one SPF30 or higher that blocks both UVA and UVB rays. I love EltaMD Sunscreen and Anthelios Sunscreen.
4. At night, remove all of your makeup, every night, no exception. Makeup can clog pores and lead to acne. Almay Eye Makeup Remover Pads and Lancome Bi-Facil are both great options.
5. Cleanse again at night with a gentle cleanser. Your skin does most of its repair work at night, so it's really important to make sure its thoroughly clean.
6. If you're still experiencing breakouts, spot treat pimples with salicylic acid. Murad Acne Spot Treatment is fantastic at healing blemishes quickly.

7. Incorporate retinol into your routine. Vitamin-A (which is what retinol is derived from) fights wrinkles and helps to prevent breakouts. For beginners, use RoC Retinol Correxion Sensitive Night Cream. Graduate to prescription-strength Retin-A once your skin has acclimated.
8. Exfoliate a few times a week. Neutrogena Deep Clean Invigorating Foam Scrub will slough off any dead skin cells leaving you with healthy, glowy skin.
While a proper skincare regimen is the foundation for healthy, beautiful skin, Dr. Chapas has noticed a growing trend of 20-somethings turning to office procedures. See her recommendations for the most effective (and worthwhile) treatments below:
Chemical peels - Help to gently exfoliate the top layer of skin to let newer skin glow. Improves acne and evens pigmentation from acne lesions.
Clear and Brilliant - The latest fractionated laser to reduce and prevent early signs of aging with minimal recovery time.
Laser hair removal - The sooner it's gone the less money spent at monthly waxing appointments for the rest of adulthood.
Related