Cleansing before going to sleep can help you look younger in the morning.
I've always believed this: "If you're too tired to wash and cleanse your face at night, at least splash a lot of warm-hot water and use a cotton ball toner to wipe away the day's debris." Then slather with serum and nighttime cream. Of course, it would be better yet to use a results-specific treatment that targets uneven skin tone, wrinkles and sagging skin.
Tempted to skip washing your face at night? That's not a good idea, dermatologist Laurie Polis, MD told WebMD. "Just going overnight without washing your face isn't going to age you five years," Polis says. "It's more of a missed opportunity. There's great blood supply to the skin and a number of different metabolic processes going on at night. So you're losing out on a chance to target problems."
As skincare rejuvenation products become gentler in their assertive results, we're able to accomplish more "reversal" in our facial and body appearance -- especially during the sleep hours. Microdermabrasion (a deeper topical skin exfoliation) products are actually more effective with little or no irritation, due to their usually gentle or "bio-active" resurfacing capabilities. Some brands utilize soft granulated powders, some use Alpha-Hydroxy or Lactic Acid (milk acids) infusions in a cream base, while others utilize a rich paste that incorporates enzymes. Some are organic, such as strawberry, kiwi or pomegranate.
Toners have really come a long way. If you're still using Witch Hazel to tone--that's good. But you're missing a golden opportunity during this step, as many toners are now re-applied as a leave-on treatment (after wiping dead cells and debris with cotton) and contain mild acids and natural anti-oxidants which help break up spots, break down wrinkles and help prevent enlarged pores.
The product pool is enormous. So I decided to pull from a wide selection -- salon and spa, drugstore and luxury retail outlets. I've used each one of them and they all work.
Let's start with the cleansing product options. Although they're not for everyone, I love cleansing oils -- but I find myself using a stronger toner afterwards and more pressure with the wiping portion.
DHC's Deep Cleansing Oil is globally known as a clean rinsing, water-soluble force that removes dirt, excess oil, makeup and even waterproof mascara. Just like removing wet sand with dry sand, refined treatment oils remove bacterial oil. Repêchage's Biolight series puts forth Brightening Cleanser with Laminaria Complex, a cleanser that actually helps retard dryness and remove impurities that darken skin. (The entire line is terrific for a must-see-results brightening program). Tilth Beauty's Argan-Tangerine Deep Cleansing Lotion is one of my favorites. A fresh and effective sap-like clean. La Roche-Posay's MELA-D is a deep cleansing, brightening foaming cleanser that's potent and can be had at Walgreens and Duane-Reade.
One of my favorite multi-tasker muscle products is Freeze 24-7's Skin Glace Daily Detoxifying Cleanser and Mask not only cleans luxuriously, it can be left on as a mask to further pull impurities and restore a moisture balance to skin.
OK, we should be clean by now. Let's tone.
Tilth Beauty's Berry Extract Toner with Anti-Oxidant Fruit Extracts helps break down free radicals and hyper-pigmentation spots while simultaneously calming the skin.
One of my faves that I leave on as an extra layer of treatment is Hydro-Peptide's Anti-Wrinkle Brightening Toner. With lactic acid, licorice and hyaluronic acid (attracts moisture to plump the skin) you're able to get an extra level of treatment even at the toning stage. Natura Bisse's Diamond White Toning Lotion works hard to minimize pores, even skin tone and soften skin with pomegranate extract while remaining matte--in a very deluxe kind of way.
Now for DIY microdermabrasion exfoliation that leans towards assertive (stronger product, more frequently, during a treatment "cycle"), I'm putting this in bullet format so you can maximize this terrific age-rewind step. Safely. And, yes, you're welcome!
I still do a thorough cleanse prior to deep exfoliation, just so the product can interact with the skin directly.
Test the waters! The first couple of deep scrubs can be minimal and light. Waiting for skin to calm and heal takes longer than seeing gradual results.
Remember: Most professional practitioners spread microderm services out over a period of six treatments over six weeks. Yes, their tools and products are stronger, but you still have to go out in public. Start out two to three nights a week for the first few weeks. Monitor and adjust accordingly.
It's really good to take a critical look at your skin in the mirror and decide what are the trouble spots. What are we trying to diminish?
Forehead lines, crow's feet or darkened spots and pores? These areas could use a bit more targeted, circular motion for about 15 seconds (or more) each.
Important: Let the product do the work, we're not sanding furniture here.
SPF! The post-treatment regimen is absolutely the most important. Your fresh, clearer skin is also wide open to sun, light bulbs and bacteria. You should be--no--you must wear UVA/UVB protection or "BB" cream to shield right through to bedtime.
If you don't like SPF, I prefer mineral protection within my moisturizer as a non-existent feeling light shield.
Try to avoid aggressive, anti-age day/night skincare that contains acids or retinols (during this period). Use calming, simple moisturizers for day and heavier night cream that's proven to absorb. La Prairie's Skin Caviar Luxe Sleep Mask is a beyond awesome weekly add-on as an overnight transformer with caviar extracts and advanced nutrients. Easy. Rich. Worth every penny.
Don't let the eye area dry out (the whole socket, from brows to below crow's feet area). Eye cream may need re-application. (Eye gel is not enough during microdermabrasion).
Take a few camera photos before, during and after the process, so you can see monitor your progress.
Don't freak out if you see a blemish or two, as you've just accelerated cell turnover, and it's perfectly natural.
Masking one to two times a week will also firm and, most importantly, circulate. Circulation via masking means renewal of skin color, plumpness and tightening--while pushing out impurities. NOTE: Sometimes blackheads hover at the surface after a mask. Even if you have to skip a lunch with friends, I recommend a basic cleansing facial that's focused on clearing pores and blackheads. And specify this when booking your appointment.
The following polishes and microderm products are listed, starting in the order of gentle to most exfoliating. The Aloe Source's
Jojoba Radiance Cleansing Polish
is one of my go-tos as a daily muscle, acting like a gentle giant for those fast mornings in the shower--sloughing without abrasion.
's
has been in my repertoire for a long while and really is a great micro-cleanser when you want to take renewal slowly, but efficiently, every day. Like mowing your lawn every day--crisp, bright and consistently manicured.
's
Microdelivery Daily Exfoliating
Wash
and
Microdelivery Purifying Peel
are a great home treatment combo team available at ULTA or online.
Now, let's get into the more intense, deeper, microderm scrubs. They can actually make fine, thin skin appear pinky-red and vulnerable after use (if you know this is you, just use very light pressure and rinse with warm-to-tepid water--a lot of water). Whereas, thicker, olive or mature, thick skin with wrinkles may not react (much)--and require three or more nights a week for the first few weeks to see a light skin resurfacing. A few more potent skin resurfacers are:
Freeze 24-7

's

Ice Crystals

and

Skin Smoothies

are an exceedingly effective power couple that is very noticeable together. An instant resurfacer and retexturing duo that you know is working.

Simply Skin

's

Microderm Scrub

. (One of the most dense, noticeable, skin-smoothing products I've used--

ever)

. Aside from being rich, you have to use so little to perform deep smoothing and exfoliation, making it cost-effective and reliable. And great for more callous areas such as elbows, hands and wrinkled décolleté if you need to move beyond the facial area.
Peter Thomas Roth's Clinical Peel and Reveal Dermal Resurfacer "Instantly transforms the appearance of skin with this intensive, anti-aging resurfacer. Three-in-one: peel with Alpha Hydroxy Acid, exfoliate with Pumpkin Enzyme and polish with Aluminum Oxide." This brand really means business, across the board.
Every night, nature is giving us an invaluable opportunity to revitalize and replenish our face. And that should put a smile on all of our faces knowing we're doing our part to stay beautiful and healthy. Trust me, you'll sleep like a queen.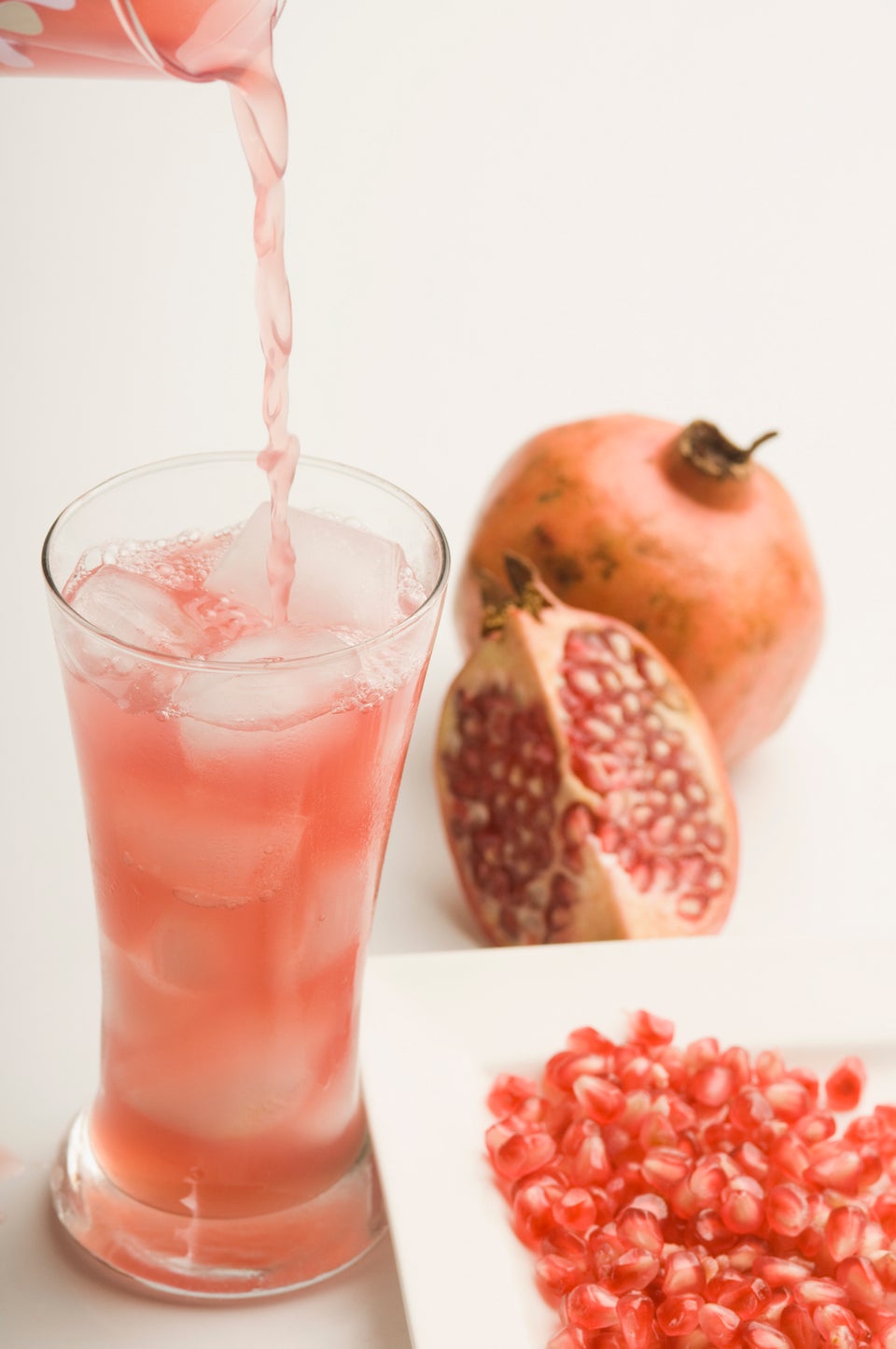 8 Items That Slow The Aging Process
Related
Popular in the Community