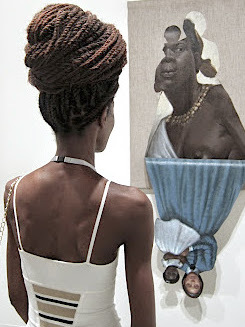 Whether you are an artist, art dealer, aficionado, collector, or even just plain fan (that's okay too), you are in the right place for some valuable information on your favorite subject.
Especially if like me, you've just missed Art Basel Miami; the annual 'go-to' show for sophisticated art professionals.
It's a new day: Tech and art are now seamlessly intertwined. Indeed, in our modern society, the Internet is a new tool to create, discover, market, and purchase art.
While she may not have been referring to the convenience of the digital era, American ballet dancer Twyla Tharp said: "Art is the only way to run away without leaving home."
Now hold on to your device, here are 3 art digital platforms
you ought to explore.

Gone are the days of treacherous searches for art shows and openings. What you will enjoy about ArtLocal, is all the information is right at your fingertips.
"We made our mobile application proximity driven which enables the user to be anywhere in their city and view the nearest exhibitions around them," said Sean Green, ArtLocal Founder.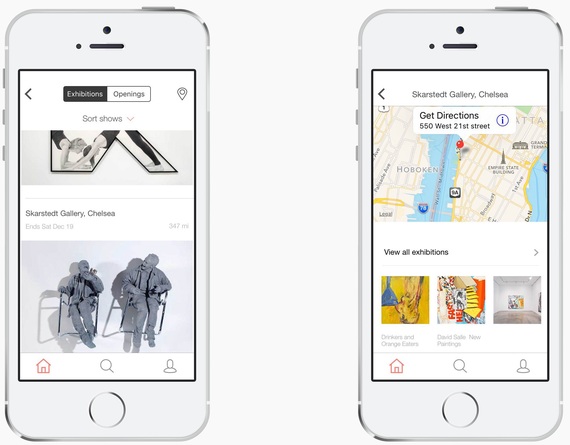 Initially launched in Toronto, Canada and now New York, the next locations to be incorporated are Los Angeles, Miami, and the UK with its vibrant art scene. An exciting feature this mobile application offers, is the ability to preview the artwork that's on exhibit.
"ArtLocal makes it effortless for every art enthusiast to navigate the art world," Green added.
Another jewel in this selection of breakthrough art apps is LiveAuctioneers, an online marketplace for not only art, but also rare watches, designer handbags, paintings, coins, maps, mirrors, and more -- all at exceptional prices.
In terms of inventory and sales, Jason Finger, LiveAuctioneers CEO, explained:
"Every two weeks, more than 175,000 extraordinary items curated by the top auction houses are available for sale on our platform, some of which are purchased by jewelers, antiques dealers, galleries and other resellers who, in turn, mark up the prices 500% to 1,000% for sale on a showroom floor, at exhibitions or on other websites."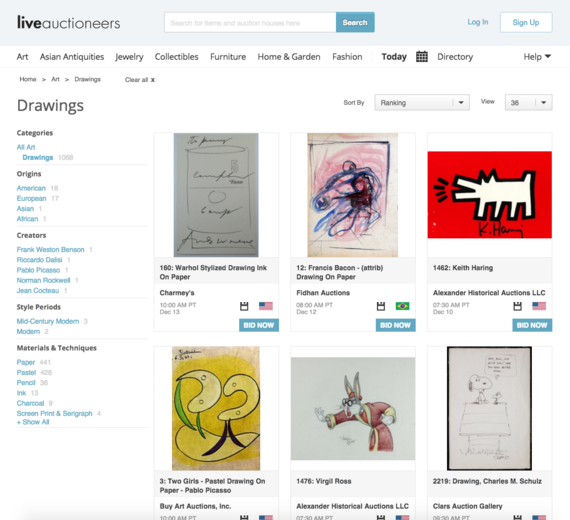 On user experience and site features, Finger mentioned:
"Savvy collectors, designers and gift givers use LiveAuctioneers personalized alerts to ensure they learn of the best deals on specific hard-to-find items and avoid paying retail prices. And, our historical price-archive database is the standard in the industry, ensuring even the least experienced buyers can shop like seasoned pros."
A great alternative "for those who cannot make the trip to Art Basel's shows in Basel, Hong Kong or Miami Beach," he said.
With video-streamed auctions and a live-bidding platform available on iOS and Android; LiveAuctioneers allows users to bid on-the-go. In December 2015, LiveAuctioneers surpassed $24B in qualified bids placed to auction houses via their web and mobile platforms.
A curated art platform, Arthena gives members unparalleled access to unique investment opportunities, allowing them to acquire works that would otherwise take years of relationship building to have access to.
Madelaine D'Angelo, Arthena Founder explained:
"We believe that art is both a cultural and financial investment. By investing in our collections, our members have the opportunity to own works by artists participating in Miami Art Week."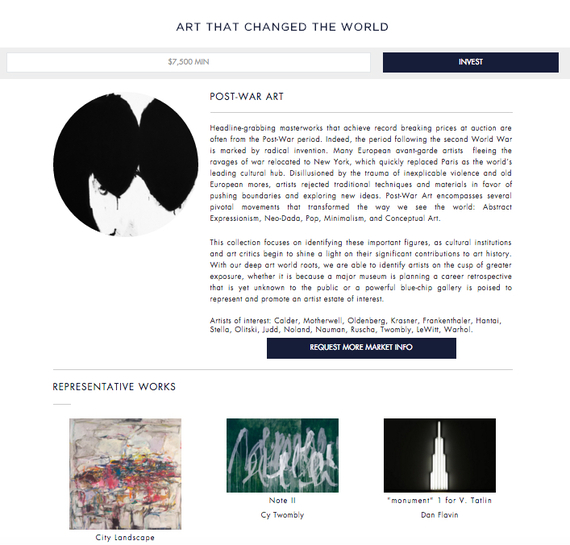 The platform recently launched Private Collector, a service offering that allows individuals to syndicate their own capital to acquire works with colleagues and friends. The Arthena community enjoys access to collection analytics, performance tracking, special rates on shipping, storage and insurance, as well as tailored educational programming and VIP events.
"Members are able to directly tap into a wealth of knowledge and can trust that our seasoned art world experts are on the ground, finding the best investment opportunities for them."
What better way to be an insider in the art world ? Now you don't even have to leave the house to find your new art piece. However, you still might have to get up off the couch to sign for the package. Sorry.

REAL LIFE. REAL NEWS. REAL VOICES.
Help us tell more of the stories that matter from voices that too often remain unheard.