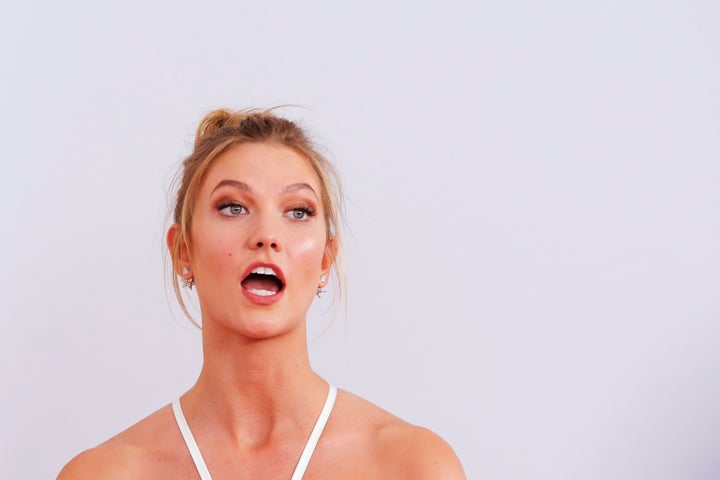 It's an age old question: If your alarm goes off and you're still feeling tired, should you get up and make your way to that 7 a.m. bootcamp fitness class or skip the workout and give yourself an extra hour of shuteye?
Now, thanks to a particularly glamorous source, we have an answer. According to Anna Kaiser, personal trainer of supermodel Karlie Kloss, sleeping in can be more important than hitting the gym ― even if you're a supermodel.
"If you have a choice where you've only been sleeping five or six hours and can sleep an extra hour or work out, sleep an extra hour," Kaiser, who also trains the likes of Kelly Ripa and Shakira and founded the New York-based fitness studio AKT InMotion, told New York Magazine.
"Sleep more. I don't think anyone understands how important it is," she said.
Sleep researchers aren't so sure
In the battle of health behaviors, sleep vs. exercise doesn't feel so clear cut to everyone. And in fact, the science isn't nearly as assured as Kaiser.
On the one hand, studies have shown that not getting enough sleep ups your risk of obesity, stroke, diabetes, heart disease and some cancers.
Considering how common the problem is, it's surprising how few studies there are on the issue, which means there's still no clear answer, according to Christopher Kline, an exercise and sleep researcher at University of Pittsburgh's Physical Activity and Weight Management Research Center.
Some studies have suggested that swapping small amounts of sleep (approximately 30 minutes) for moderate or vigorous physical activity was associated with better measures of heart health, but those studies are correlational, Kline previously told The Huffington Post. They do not necessarily show that choosing to exercise for 30 minutes a day instead of sleeping during that time necessarily led to the improved heart health.
Kline told HuffPost even though the evidence suggests 30 minutes of exercise might have an advantage over sleeping the extra 30 minutes, he wouldn't recommend swapping sleep for gym time UNLESS you get enough sleep to begin with (that means seven to nine hours a night for adults).
So what should you do?
Of course, in an ideal world, there would always be time for the gym, whipping up a veggie-packed and wholesome lunch, clearing out your email inbox, having a meaningful and engaging book club discussion, meditating and getting eight hours of sleep.
But on the days when you can't fit it all in, we're apt to go with Kaiser on this one and prioritize the sleep.
"Five to six hours for a week really prohibits your cognitive and hormone functions. You really need seven to eight hours. Working out harder or better or eating less isn't the answer. It's about getting enough sleep," she said.
Sarah DiGiulio is The Huffington Post's sleep reporter. You can contact her at sarah.digiulio@huffingtonpost.com.