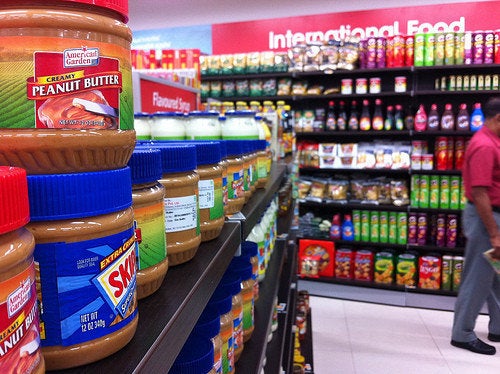 Are you a peanut butter fan? If so, you may want to check product labels to make sure you're not affected by the latest peanut butter recall.
The recall, announced Friday, involves Skippy peanut butter jars labeled "reduced fat," both the creamy and super chunk products.
Unilever United States, Inc. today announced a limited recall of Skippy® Reduced Fat Creamy Peanut Butter Spread and Skippy® Reduced Fat Super Chunk Peanut Butter Spread, because it may be contaminated with Salmonella, an organism that can cause serious and sometimes fatal infections in young children, frail or elderly people, and others with weakened immune systems. Healthy persons infected with Salmonella often experience fever, diarrhea (which may be bloody), nausea, vomiting and abdominal pain. In rare circumstances, infection with Salmonella can result in the organism getting into the bloodstream and producing more severe illnesses such as arterial infections (i.e., infected aneurysms), endocarditis and arthritis.
The recall is limited to retail stores in the following states: Arkansas, Connecticut, Delaware, Illinois, Iowa, Maine, Minnesota, Missouri, Nebraska, New Hampshire, New Jersey, New York, North Dakota, Pennsylvania, Virginia and Wisconsin.
ABC News has more details to check if you may have one of the recalled products.
Popular in the Community