I laughed to myself recently when I read a post from style blogger Garance Doré about how miniskirts have become so, well, mini. I face a similar issue now that we're in summer, and I can't disguise my short hemlines with black tights. To make the situation even more problematic, I work in an co-ed office (I used to only work with women, which meant you could wear a bikini or a burka and no one cared) where I walk through a sea of people to get to my desk.
Every morning I pull something out of my closet, remember the aforementioned corporate atmosphere, shake my head and replace said item with something a little longer and more conservative. This means that about half my wardrobe is collecting dust until the cooler days of fall bring relief in the form of opaque black tights.
Rather than back down from this sartorial dilemma, I've come up with a few ways to wear your minis without fear of being sent home for dress code violations. That said, the rule of thumb that I picked up from high school: If the hem is shorter than your fingertips when your arms are at your sides, think twice. Here, five tips to keeping your tushie covered, and 41 stars who bare (almost) all.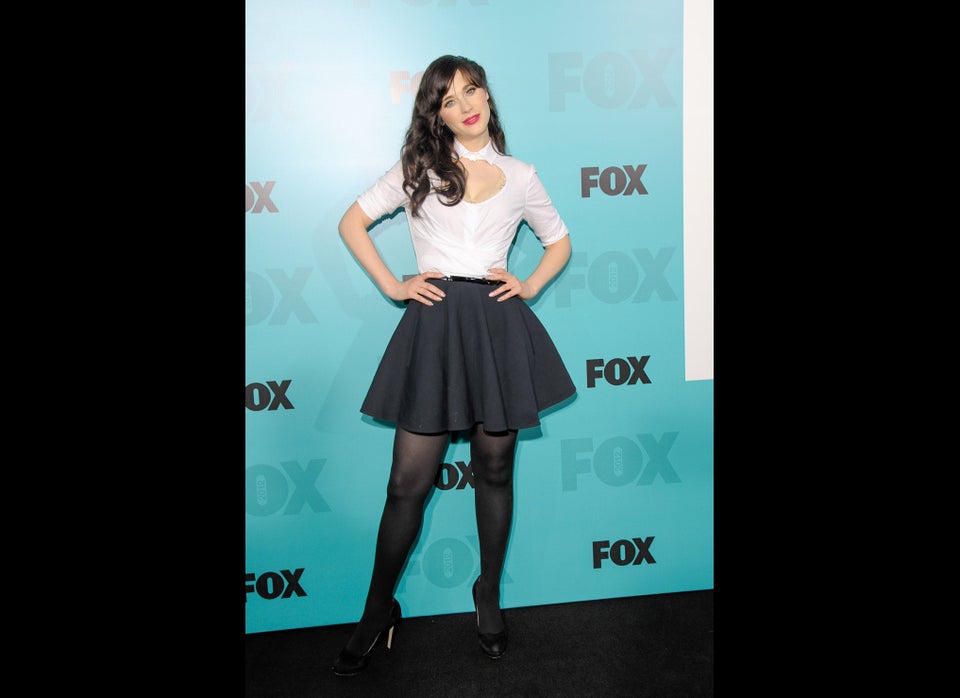 Celebrities In Short Skirts